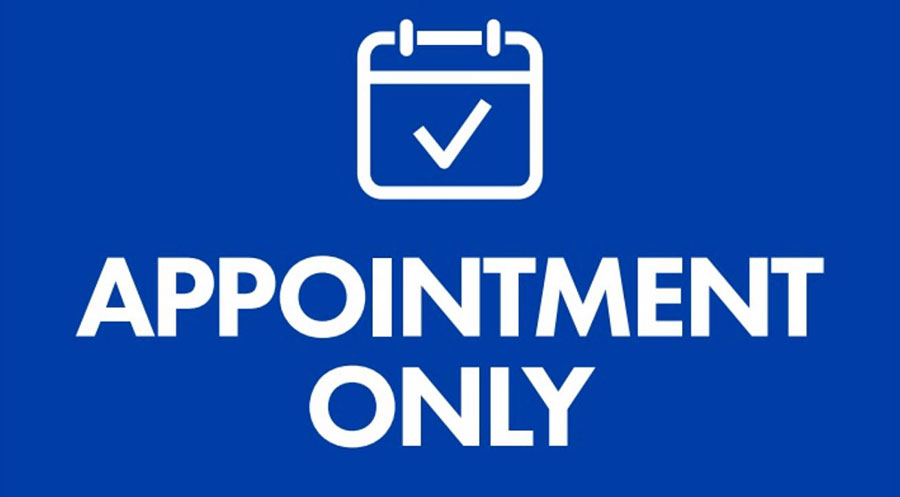 With the economy reopening, one of the biggest questions for clinics looking to ramp up their business again is: how do I keep my customers and employees safe? And how can I get my revenue back to what it was pre-COVID? With safety being top of mind for customers now, clinic owners can remove fears entirely with physical distancing measures and hygienic practices, while simultaneously attracting new customers and boosting revenue.
A recent survey of over 1000 consumers was conducted by OneLocal and results indicated that 63% of people said they felt unsafe sitting in a waiting room with other people. What this necessitates is letting customers in one at a time. Significant costs are added to the business from having to spend salary on staff checking in clients manually and ensuring that everyone is kept safe.
In the same survey OneLocal conducted, 89% of people said they prefer checking in over their phones versus having to stay in a waiting room. So by sending out check-in forms via text message, clinic owners are able to eliminate the physical waiting room and efficiently take in customers, without having dedicated staff to manually manage how people check-in.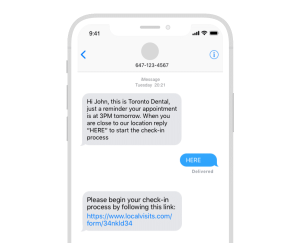 LocalVisits manages the check-in and payment process digitally, so face-to-face contact is minimized and customers can come to your business efficiently.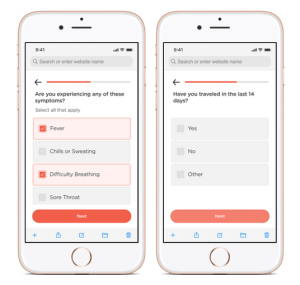 The check-in link contains customizable Surveys that can screen users for COVID-19 symptoms and can even be tailored to your health forms. When it's safe to do so, you can let your customers know when to come in without having to clutter waiting rooms.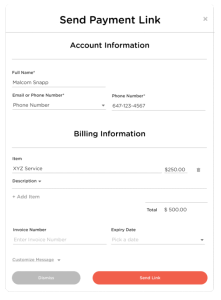 Lastly, the software sends a text message to handle the whole payment process, so that instead of using a point-of-sale system which comes into frequent physical contact with staff, everyone is kept physically distant during this part of the process.
The whole process is managed simply in a virtual waiting room, so the staff knows where customers are in their journey, whether it's checking-in, booking an appointment, or collecting payment. Staff can monitor cancellations and send check-in links when the clinic is ready to take in new customers.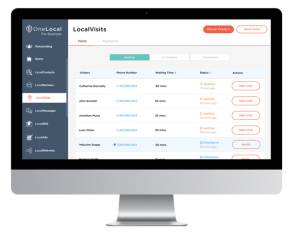 After you leveraged physical distancing software to ensure everyone is kept safe, the next step is to make your safety processes visible to customers. There are a handful of marketing strategies that you can pursue, but it really boils down to gearing your online presence towards safety. You can add to your homepage exactly what physical distancing practices you are using during your processes. Use keywords like "safest work practices in Toronto"  and "COVID safe clinic in Toronto" to help you rank on Google when people look for the safest clinic in your area.
Last but not least, when the payment link is sent out, you can send automated Google review requests with reputation management software. Right after the payment, the customer experience is top of mind so if you've done your job right, the chance of them leaving a positive review is higher then ever. Automated software like LocalReviews can prime users on their experience and ask for testimonials via the same text messaging system. When new customers search for a clinic in your area, they will see testimonials from customers who can attest to your safety measures and overall good experience.
About OneLocal
OneLocal helps thousands of small businesses across North America get more customers with a series of best-in-class and affordable marketing automation tools. As part of an effort to help restart the economy, OneLocal is currently offering many of their tools for a fraction of the price and creating new tools to help clinic owners operate more efficiently. They are a Toronto-based tech company that has been around for over 5 years and is backed by the same company that backs Airbnb.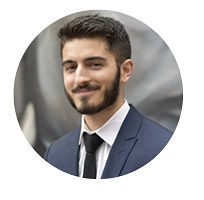 MATTHEW CARNEVALE
Matthew Carnevale is the VP, client relations for OneLocal, based in Toronto.
With safety now being top of mind for clinic owners, employees, and patients, it is important that you provide an experience that makes your customers feel safe. Find out how OneLocal has been helping clinic owners implement digital check-in, contactless payment, and virtual waiting rooms through LocalVisits by filling out this form:  https://info.onelocal.com/ECP