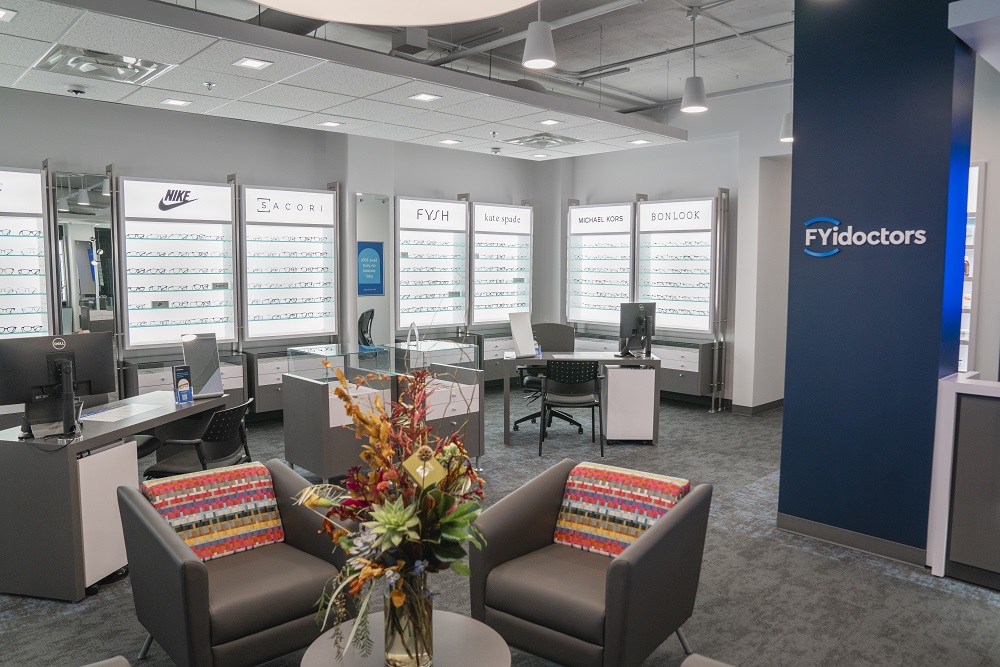 Calgary-based leading eye care clinic unveils its latest flagship location, showcasing the latest optometry technologies and improving patient digital experience 
FYidoctors, a division of FYihealth group, announces the grand opening of its new flagship location in Calgary, Alberta. Founded in 2008, FYidoctors is Canada's largest doctor-owned and doctor-led optometrist. FYidoctors has over 375 locations across Canada employing over 630 doctors and more than 2,300 team members. The company proudly has 47 clinics in Alberta making them one the most established eye care service provider in the province.
Located in Calgary at 102 – 2424 4th Street SW, this unique 3,000 square foot clinic offers personalized eye care using state-of-the-art optometric technology and carries a wide selection of exclusive brands, including Cartier, BonLook, H Halston, Chopard and more. This clinic also has the largest FYidoctors exam room in Canada and is conveniently located on the ground level of the FYihealth group head offices. This location carries over 45 brands of optical eyewear and offers an unparalleled number of frames with more than 2,000 frames in clinic. It is also a hospitality-orientated, 'guest-centric' shopping environment.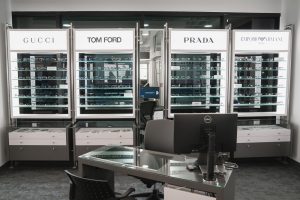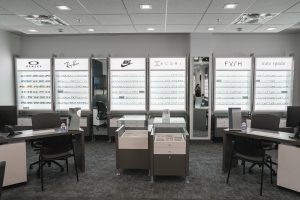 Unique to this FYidoctors location is a fully customizable digital storefront display wall facing street traffic. New interactive digital media is utilized throughout the clinic space to educate and engage our patients. Additionally, a unique "FYidoctors scent" is used throughout the clinic to stimulate the olfactory senses of patients while browsing.
The clinic's waiting area is designed to be more relaxed and comfortable, creating an opportunity for our patients to enjoy their time at the clinic. With top-of-the-line materials, the overall clinic purchasing experience is improved with exceptional acoustics, lighting, digital touch points, and interactive messaging.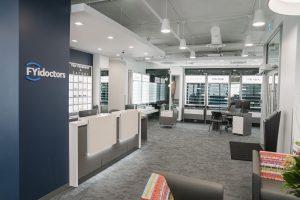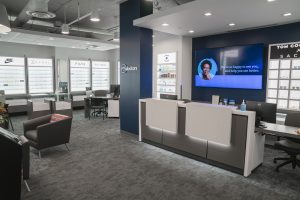 "This clinic, its design, and the technology it offers is what we have as a vision for our entire network across Canada at FYidoctors. It exemplifies what FYidoctors has become as a leader in patient care in Canada and we are very proud to provide such a wide range of services and products to our patients," says Dr. Alan Ulsifer, CEO & Chair of FYihealth group.
"Since moving our corporate Home Office to Mission in 2015, it has been our vision to create a flagship location at street level to effectively showcase our brand.  I am so excited to see this dream come to life and for our team to be able to enhance the lives of the local community through the eye care and services we provide," added Darcy Verhun, President of FYihealth group.
The four optometrists based out of Mission Square bring over 112 years of optometry education and knowledge. With a goal to offer the best optometric experience and to have answers to all the patients' questions answered, Mission Square's Lead
Optometrist, Dr. Bunny Virk, shares "the clinic is fully equipped with the latest state-of-the-art diagnostic equipment for early detection and management of all forms of acute and chronic eye conditions. In addition, our clinic will have the WAM800, an advanced diagnostic device in the optometric industry."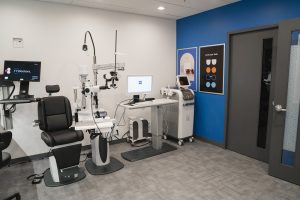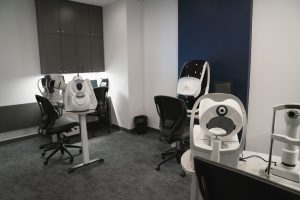 Additional technology including the IPL/Radio Frequency Darwin treatment device, corneal topography, meibography, retinal widefield imaging, and the latest lens technology (duo-form lenses exclusive to FYidoctors with precise measurements (opitkam)), will all be available at this flagship location.
FYidoctors have built this space to be welcome to patients from all demographics, which can be seen through the customized wheelchair accessible room and friendly staff. To continue the progression of the services offered, the new FYidoctors University space will be opening soon, less than ten steps away and right across the hall, to help support the current and future team members with training and education of new Optometrists.
This is a sponsored post by FYihealth group.