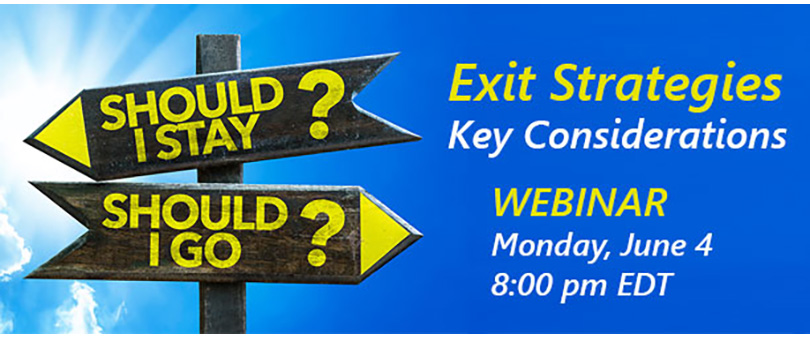 Join Drs. Jeff and Tina Goodhew, Co-Editors in Chief of Canadian Eye Care Business Review, as they host a live webinar on practice exit strategies for Optometrists. They will be joined by five panelists:
Daryan Angle, OD (IRIS The Visual Group)
Paul Gray, OD (Optometric Services Inc.)
Grant Larsen (Eye Recommend)
Al Ulsifer, OD (Fyi doctors)
Jackie Joachim COO (ROI Corp)
Like many optometrists, your practice is your most valuable asset, representing a significant portion of your retirement savings. Once you decide to sell your practice what do you do next?
This webinar will cover the key things you need to consider when selling your practice, including:
Planning in advance
Determining the value of your practice
Finding a buyer
Structuring the Sale
Tax planning
The webinar will be held JUNE 4th,  8 PM EDT.
REGISTER NOW for the Live Webinar.