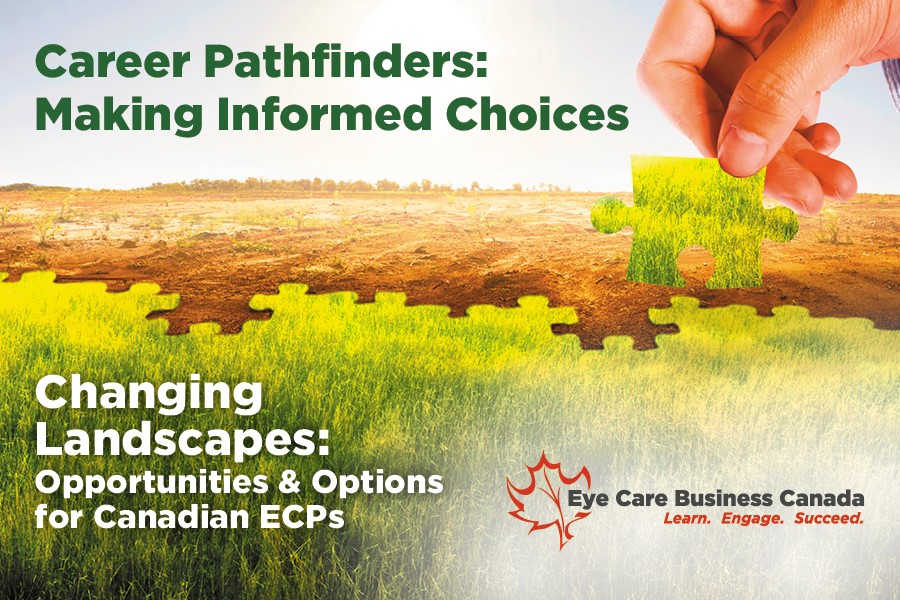 On Monday November 8th a virtual presentation and networking event was hosted by Eye Care Business Canada.  Spokespersons representing Canada's leading eye care organizations provided short and spirited presentations of the benefits that each offers to eye care professionals that might join or partner with their organization.
Roxanne Arnal, a former independent OD practice owner, now Certified Financial Planner© moderated the event. Citing this unprecedented time of changes and challenges which has led many to emotionally reflect upon life choices and career alternatives, Arnal invites the attendees to understand choices with clear logic, reason and cultural fit.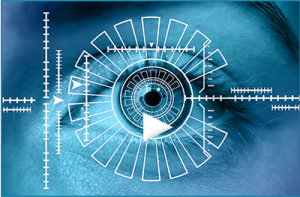 Here is a summary of the presentations.
Tim Brennan, Chief Visionary Officer Fit First Technologies/EyePloyment.com provided a summary of the Canadian ECP Employment survey results, pointing to the % of practices with current and expected job vacancies, as well as non-managerial employees intentions to seek employment elsewhere and their main reasons for doing so. Brennan wraps by providing key 6 tips to hiring in a post COVID world.
Dr. Michael Naugle, VP, Optometric Partnerships, FYidoctors provided a nuanced definition of the spectrum of ownership models  (including corporate/employee, Franchise and Joint Venture) and how FYidoctors fits into the spectrum. He delved into key characteristics which separate the various models, including:  Doctor ownership, autonomy to set fees, influence on ability to earn income and degree of control.
Dawn McIntyre,  Optometry Support Director, Specsavers outlined the global presence of Specsavers and the founding purpose and values they intend to pursue in Canada. McIntyre outlined the Specavers career pathway starting from support of student ODs, developing early clinical expertise and professional community development to, ultimately, business ownership, which may also include international opportunities as evidenced by her own career path.
Nick Perry, Bailey Nelson Co-founder & Managing Director and Dr. Laurie Lesser, Eyecare Director Canada/UK, teamed up to share the rapid growth of the company from 2012 to 2021 and four keys to their business model: focus on people, commitment to Optometry, quality products at attractive prices and achieving a relaxed, inviting customer experience. Dr. Lesser outlined the support that Bailey Nelson brings to ODs building their practice base.
Dr. Daryan Angle, VP Business Development IRIS Group, explained the values that underpin the 31-year history of the IRIS group in Canada. Angle pointed out the various career path options available for Opticians and how they are integral to the group's success. He outlined the path for ODs from independent contractor to local partnerships and potential leadership positions and optometric specialization opportunities.
 Dr. Trevor Miranda, sponsored by Bausch + Lomb, owner of 5 independent practices on Vancouver Island shared what excites him about building a dream independent practice and the benefits that accrue around lifestyle, building wealth, and learning and leadership opportunities for ODs. Miranda challenges younger ODs to consider benefits of rural practice locations connected with lifestyle benefits outside of the big cities.
Dr. Kyla Hunter, practice owner of Aurora Eye Care, Grand Prairie, AB and Eye Recommend member addressed "why Independent Optometry" and how Eye Recommend supports members. Dr. Hunter cites choice of products and service offerings, and freedom to set pricing and her own schedule as key benefits of independent practice.  She provides the example of how her group practice is structured to provide the freedom follow her passions. She outlines the how the myriad of support services from Eye Recommend facilitate her choice to thrive as an independent practice.
Following the presentations, Arnal invited Dr. Maria Sampalis, founder of Corporate Optometry, to forum discussion for a US perspective on consolidation. Among the questions posed specifically to the larger groups was if professional services fees are discounted within their operations.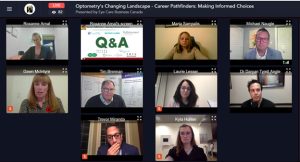 Event sponsors included:
Bausch + Lomb Canada,  Clarity Financial Services, Eye Recommend,  FYidoctors/Visique, IRIS GROUP, Specsavers, EyePloyment.com, Corporate Optometry, CRO Online CE
Other  "Changing Landscapes Events:
October 25: Technology Drivers of Change
November 1:  Selling & Buying a Practice