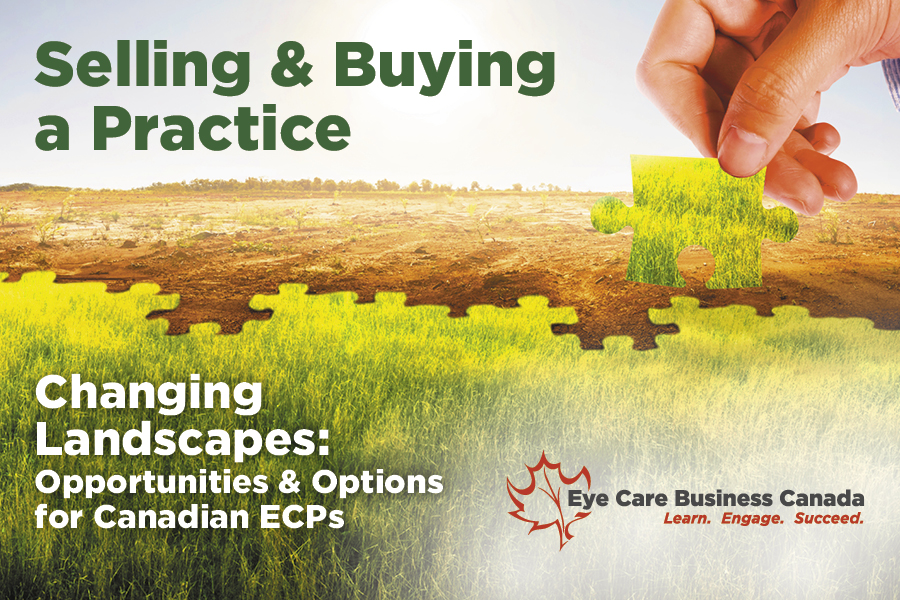 In a first-ever event bringing together Canada's major eye care practice consolidators and independent practice advocates, over 200 eye care professionals gathered virtually on November 1 to hear pitches for practice partnership.
Roxanne Arnal, a former independent OD practice owner, now Certified Financial Planner© and owner of Clarity Financial Services moderated the event. Roxanne shared her own practice exit outcome in 2021 saying, "it was fueled by fear, disappointment, and ultimately a lack of understanding of my options," and wished she had the opportunity then to the information that was presented in this webinar. Click Here to View the Slides.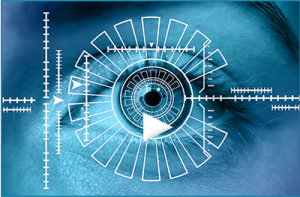 Here is a summary of the presentations.
Dr. Robert Allaway, Chief Optometry Officer of newcomer Vision Alliance Corporation advocated that, "the best solution is to sell to another Independent Optometrist". Allaway explained the Vision Alliance model where the OD owner provides all the professional direction and Vision Alliance takes away Human Resources and other ownership headaches.
Dr. Wes McCann, owner of 6 independent practices representing Eye Recommend shared his formula for acquisition fueled growth while utilizing resources from Eye Recommend to maximize the bottom line. McCann put emphasis on ensuring that the practice reflects the needs and flavor of the local community working together to improve independent optometry.
Dr. Trevor Miranda, sponsored by Bausch + Lomb and owner of 5 independent practices on Vancouver Island, drew the parallel of building a strong practice to building a fantastic home. Miranda stressed the importance of knowing your numbers, measuring what counts and adding revenue streams with Optometric sub-specialties.
Dr. Daryan Angle, VP Business Development IRIS Group, shared the IRIS story, its mission and values. Angle explained the IRIS four-step selling and partnership process: alignment, valuation, due diligence, and integration. While the process is consistently applied, each situation is unique and therefore personalized to the OD or optical vendor. Click Here to View the Slides
Mike Protopsaltis, Partnerships Director, Specsavers, an optician and former Specsavers franchisee himself, outlined the market leadership position Specscavers has reached in each of the markets in which they compete. He emphasized that "partnership" is at the core of the Specsavers franchise model and the low $ value entry cost. Click Here to View the Slides.
Dr. Michael Naugle, VP, Optometric Partnerships, and Gord McFarlane, Managing Director of Corporate Development FYidoctors teamed up to share their views on what considerations come into play when selling or merging a practice and outlined FYidoctors valuation methodology.  They noted that FYIdoctors has the most Canadian experience among all the consolidators, having closed over 300 individual deals. Click Here to View the Slides.
Drs. Skylar Feltis and Warren Toews, OD owners of the YXE Group of 4 practices in Saskatchewan, members of Optometric Services Inc. (OSI), explained how, with OSI's support and technology, they were able to successfully expand and find new partners. The spoke about OSI's Vision Entrepreneur Program which offers coaching and training to ODs intent on becoming clinic owners,  supporting OSI's mission to champion independent optometry.
Jackie Joachim, Chief Operating Officer, ROI Corporation, had the opportunity wrap up the evenings presentations by sharing her experiences as a leading Canadian health care brokerage. Jackie conveyed her experiences with the selling/buying process from a numbers and valuation perspective and outlined how bankers' view the current market situation.  Good news:  "Health care is alive and well."
The formal presentations were followed by a Q&A and networking section in the highly interactive event platform. Attendees who entered the prize pool through sponsors' digital signage were able to enter into draws for prizes.  Nearly $1000 of prizes were subsequently awarded to attendees
Event sponsors included:
B +L Canada,  Clarity Financial Services, Eye Recommend,  FYidoctors/Visique, IRIS GROUP, Specsavers, Vision Alliance Corp,  Optometric Services Inc. (OSI) and ROI Corp.
Care1,  Digital ECP, CRO Online CE, Eyeployment.com
Other  "Changing Landscapes Events:
October 25:  Technology Drivers of Change
November 8:  Career Pathfinders: Making Informed Choices