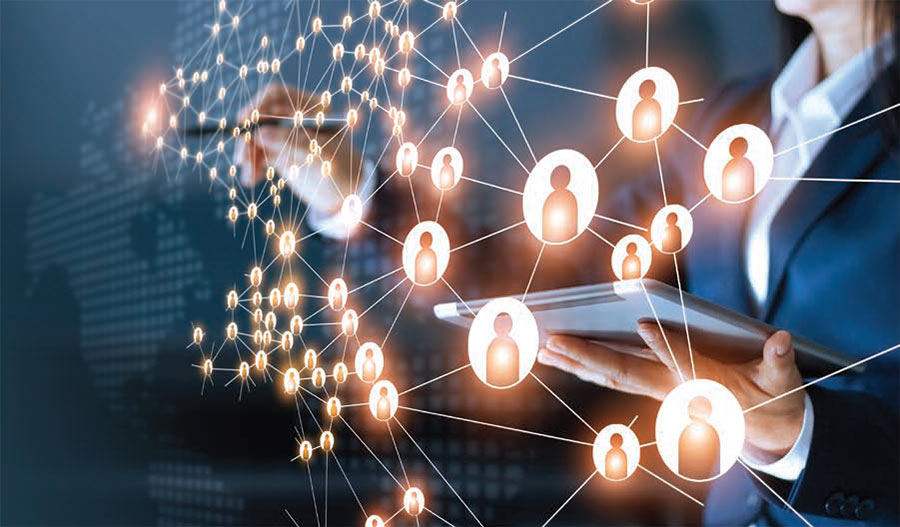 Are you considering starting or buying a new optometric practice? Being an independent eye care professional doesn't mean you're alone trying to figure out the day-to-day challenges of running a practice.  By leveraging the power of numbers, today's buying groups have evolved from providing 'just a discount' to offering a full array of resources and tools for the new independent optometric practice.
With so many diverse groups to choose from, the choice (and exactly which group to join), can be a challenge. To determine the right group for your practice, ask yourself the following questions:
 What do I want from my group? What is it I need the most help with? Discounts? Marketing? Financial management? Education? All of the above?
 What type of group do I want to join? One that offers just good discounts? Or am I interested in education and networking opportunities with other practice owners?
 Who are the vendors in my group? Do they align with my offerings?
 How is the group managed? Do I still make the purchasing decisions? Will my practice remain autonomous? Do I need to report my earnings?
Let's take a closer look at the key buying groups available the country – each offering programs to support your business, save you money and help you succeed. The question is – which one is the best fit for you?
The Optical Group
For 33 years, The Optical Group has been servicing eye care professionals across Canada. With over 600 clinics, this group offers discounts, consolidated monthly billing, marketing, private label product and education. Recently, The Optical Group has partnered with New Look Vision Group to offer members a broader range of services.
"Not only do our members enjoy great discounts and programs, but they also receive industry leading customer service and care. We also believe in giving back. We support Seneca and Douglas college opticianry programs in addition to our Business Enrichment Grant," says Ruth Priebe, Director of Operations, The Optical Group.
The Optical Group negotiates with over 110 vendors providing members with exclusive discounts and programs.
Members will benefit from the group's multiple programs including website and digital marketing, social media and SEO (search engine optimization) to help promote members' practices. In addition, accredited education including events and webinars are also part of the offering.
Members have access to a new and improved website that provides more in-depth information on available programs.
Founded: 1988
Division of Private Canadian Corporation
Membership: 600 clinics
National
$300 annual fee for first location only
www.theopticalgroupcanada.com
OSI Group
OSI is the original quintessential buying group in the Canadian landscape, having originated over 35 years ago.
OSI Group offers a wide range of training and services (financial, marketing, technology, for example). It also strives to prepare for the next generation of professionals, supporting young professionals who are starting their own business and helping those who are retiring to hand over their practice to another member.  Younger ODs looking for a practice mentor and have an interest in migrating to ownership of an existing practice may find this option of interest.
"One of the major benefits of our buying group is of course the possibility of obtaining advantageous prices from certain suppliers and access to our private brands of contact lenses and our collection of Avenue Eyewear frames," says CEO Patrice Lacoste.
OSI Group helps independents compete with the big chains. "What sets us apart is our Optosys® clinic management platform, the latest version of which we launched last November," adds Patrice Lacoste. This all-in-one system makes it possible to streamline the management of areas such as appointments, orders, patient relations, inventory, and sales.
"In a context of labour shortage, the automation of certain tasks frees up a lot of workers' time," says Lacoste. Members can choose to use a number of modules of the platform, depending on their needs.
Founded: 1982
Private corporation
Membership:  1,600 members in over 850 clinics
National
No membership fee
www.opto.com
Eye Recommend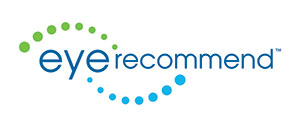 With a focus on training networking, technology, and shared resources, Eye Recommend (ER) was founded in 2001 in Alberta but has since expanded to over 1,300 optometrists coast to coast. Their mission is to support independent optometrists by providing freedom of choice, business management and personal resources to ensure practice success.
Lee Raffey, newly appointed CEO says that Eye Recommend is member focused. "We encourage networking and sharing of ideas amongst our members and leverage the power of our network to bring the best technology, resources, and services in order to enhance the business performance of each practice. Before making a decision, we always ask – 'How will this benefit our members?.
ER members benefit from choices with a variety of business solutions, consolidated monthly billing, suppliers' discounts and, exclusive access to Doctor Recommends (D|R) lenses. With over 500 clinics across Canada, ER has considerable power to provide members with the resources needed to be successful.
Each practice has a dedicated certified business coach and trainer who, as a combined team, provide hands on support. These optical industry experts work to help identify opportunities and challenges to assist in the overall success of the practice.
ER conducts one of the most comprehensive training events for practice owners and staff called National Training Event. These events are led by industry professionals who have years of training experience. Two events are held yearly– one in the West and one in the East – featuring guest speakers, accredited continuing education, and team building.
Founded: 2001
Membership:  Full scope optometry only
Registered Alberta Co-operative
1,300 ECPs, 531 practices
National (excluding Quebec)
$1,000 one-time administration fee per clinic
www.eyerecommend.ca
Digital ECP
Digital ECP Inc. offers Canadian eye care professionals business solutions that save members time and money. Their focus is offering flexible payment programs and access to supplier's discounts and support.
Founder and President, Karen Ouellette provides a summary: "Many of our members come to us by word of mouth, recommended by colleagues or suppliers. Our members are independent and have the choice on who they want to purchase from. We offer access to promos and discounts to over 80 suppliers".
The group features many offerings on the financial side. Members gain access to suppliers' promos, discounts, and product training. In addition, billing is consolidated in one monthly statement. Members may choose to pay their bill early for a prompt payment discount. In addition, this group offers the flexibility of split terms: Members can split their bill over 30, 60 or 90 days.  Particularly in a start-up situation, this benefit can be helpful for cash management
Founded: 2014
Membership: Opticians and Optometry
Privately owned Canadian Corporation
78 ECPs
National (Excluding Quebec)
One-time Membership fee: $150
www.digitalecp.com
Do Your Homework
There are many buying groups to choose from, so do your research to find a group that best aligns with your business needs.
Speak to your colleagues, and other group members. Some groups focus predominantly on financial (consolidated billing, discounts, and inventory tools); others focus on marketing, coaching, and training; and some do a bit of both. Finding the one that best suits your practice will take a bit of time, but it's a step towards your practice's success.
Note: The above mentioned organizations operate in English Canada. Among these four, only OSI operates extensively in Quebec.  Readers interested in the buying groups servicing the Quebec market are referred to a feature article in Optik Magazine.