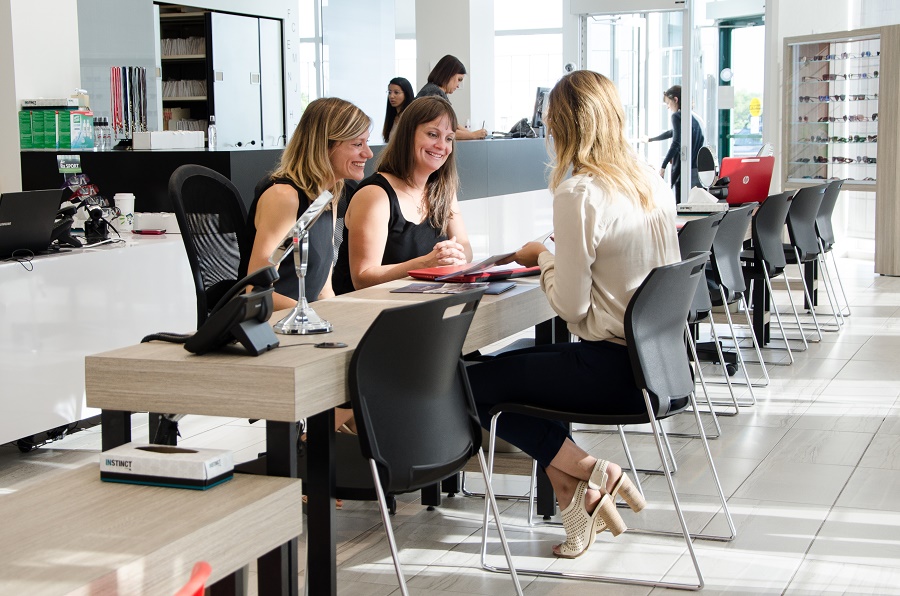 Michelle McLeod, Western Regional Director of Optometric Services Inc. (OSI), is an accomplished optician with over 20 years-experience in the optical field in a variety of dispensing and management positions. Today, she pursues her passion for the industry by helping optometrists reach their full potential by shaping practices to reflect their owners' purpose. In 2018, the BC Association of Optometrists bestowed the Industry Representative of the Year Award to Michelle, recognizing her dedication and support to BC Optometrists.

CECBR sat down with Michelle to tap into her insights on how to achieve Optometric Practice growth and success.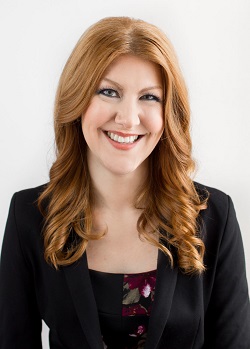 CECBR: First, give us an overview of what you do for Optometric practices, and why you do it?
Michelle: In short, we help grow optometric practices to reflect the doctor who owns them and  the neighbourhoods and cities in which they are located. We do so by helping doctors to find their own voice and yet not be alone. My background is in helping optometrists develop business skills and a sense of understanding of what patients are looking for beyond the medical practice. For years, I've been observing how patients evaluate practices and make their decisions on staying with them. That experience, combined with the support of the OSI team, is what we provide to practices.
Why do I do it?  I've been driven to help small independent businesses maintain a voice in the face of extraordinary competition so that the patients have choices in their eye care. I think OSI members will all say that they feel that they have somebody that they can confidentially come to and talk about their unique selling proposition and find a way to develop it. That's tremendously rewarding to me.
CECBR: How does the practice owner recognize that they need help? What prompts the initial discussion?
Michelle:  I'm always impressed that optometrists are constantly looking to measurably improve their practice. So often, proactively, they will come to work with OSI.  Of course, financial metrics are critical to the diagnosis of practice health, so higher than normal staff turnover and patient drop outs may also be indicators that something needs to be addressed. These may point to a team that is uninspired, doesn't feel that the practice is interesting to work for, or perhaps is experiencing internal conflict.
A powerful driver nowadays is poor online reviews. Seeing a negative impression spread over the internet is a really hard hit in the gut for practice owners.
CECBR: Once recognizing the need for support, typically what are the first steps in the process?
Michelle: When we listen to various elite leaders, we're inspired by what they have to say because they have an extraordinary clarity of purpose.  I encourage our business owners to think that way.  Why did you go into private practice?  What do you want to do for patients?  How is your practice going to look in five years and what do you want to do to get there?  Clarity of purpose is a grand, big plan. The idea is to dream big for your practice and then connect the dots to go from where you are to that goal.
Collaboration and communication with the team to make sure that that goal is well understood is essential. The team can bring ideas and creativity to implement or even enhance the goal.
When other people see what you're trying to achieve and it's clear to them who you are and what you're about, and it is easy for staff and patients to become your ambassadors. Clarity of purpose is something that you do every day and that you are actually living and not just a Mission Statement on a pretty piece of paper on the wall.
CECBR:  So once a practice recognizes the need for improvement and defines and communicates Clarity of Purpose, how is it brought into reality?
Michelle:  You can draw a parallel between a patient treatment plan and a practice treatment plan. A patient plan has three elements: diagnosis, prescribed therapy and expected outcomes.  The practice growth plan is no different. In our approach, technology and training are the twin tracks to successful outcomes.
CECBR:  Let's start with technology. What are the important technology aspects that need to be addressed in the practice treatment plan?
Michelle:  Technology is, of course, the foundation of patient health evaluation. But it's always changing and growing.  If a clinic looks at their clarity of purpose and says, "I am looking to provide my patients the very best eye care possible," technology is going to have to be part of that aspiration.  That may mean expanding the amount of special testing that's done, or the amount of evaluation that can be done before the patient is referred.  So, it starts often with optometrists.
CECBR:  But what about technology outside of direct patient care? Is that part of the equation?
Michelle: Doctors often get very excited about the technology to deliver medical care, but then they have really insufficient clinic management software that doesn't facilitate an outstanding patient experience. It just sits in the corner and collects data.  We'd like to see clinics consider that the software they use should do more than store patient information.
It should help them drive patient attraction and loyalty. This can be through online appointment booking, easy insurance billing, or the ability to browse clinic frame selection online. Over time, even portals where patients can access their own medical information will be possible. All of that is part of a technology that we believe becomes the backbone of the clinic and the Optosys software has been developed to achieve that goal. 
If an optometrist wants to be perceived as medically superior by their patients, it's not just the quality of their eye exam that a patient evaluates. It's their whole visit. So, the definition of technology also reaches into the eyewear gallery.
Independent practices don't have to take a back seat to large corporate retailers. Independents have the advantage of being faster to make changes.  We can bring practices a technology ecosystem that includes digital eyeglass measuring devices, and, of course, a world class clinic management system that brings all technology, including medical tech, practice management and patient communication together.
CECBR: Earlier you said the tech and training go hand in hand. Can you please elaborate on the training side of this equation?
Michelle: Both of my parents were teachers.  I've had inspiring mentors in my life.  And one of the things that they have really shown me is that the best way to deliver excellent patient care is to constantly be finding out what the new version of excellence looks like.
Training includes absorbing new ideas, evolving how we take care of patients, maybe correcting some mistakes.  As a trainer, I ask two questions, "What do you feel you're doing right and what would you like to do better?" These questions open the training discussion.
I enjoy teaching.  I think a lot of people in this profession do.  We're blessed to have a lot of people in our industry who are willing to take their personal time to teach others, imparting knowledge and new ways of thinking.  So to me, training should be done on a regular basis.  If it isn't, it may be an indication that the clinic is getting stale.
If training is left organically to the staff to do on their own, there may be a lack of clarity of purpose that the patients will experience.  Some have advanced their skills.  Some people haven't.  This alters the consistency of patient care.  To me, training is a way to keep the whole team powering your clarity of purpose. That's the reason OSI offers training programs and conferences that benefit clinics.  It's a way to keep everybody on the same track to give responsible information to patients and find new ways to take care of them.
CECBR:  What specific best practices do you observe for effective training within the clinic?
Michelle: Having the practice owner prioritizing training as part of the routine is important.  We find that clinics that are really great at keeping their team educated invite OSI certified trainers to present on topics related to their clarity of purpose three to five times a year. This helps the team update their knowledge, keep their style consistent and ultimately deliver care that's reflective of that practice.
We also encourage practices to leverage industry partnerships. Many suppliers have entire teams dedicated to coming in and developing the practice's ability to promote their service or product.  The power of partners can help the practice team understand how to sell a product or how to claim a service.
I often hear, "We hired somebody because they have 10 years of experience".  But the interesting thing is that person has 10 years of experience with somebody else's clinic's goals and dreams.  Ideally, training is a way to help craft a team which reflects the doctors' goals and dreams.
CECBR: It sounds as though the OSI team, through you, are offering comprehensive Practice Consulting services.
Michelle: Yes, OSI practice management advisors are the conduit to help doctors find what they need and to access our specialty services.  For most doctors we can fulfil all of their needs internally through OSI. We have incredible internal capability in most disciplines; including marketing, web services, clinic management software and financing for equipment to name a few. When we have something that is more specialized we can refer them to a trusted partner.
I must say I'm lucky to work with extraordinary people.  The amount of care shown to patients is an extraordinary thing to watch.  Often for me, it's taking all that same level of care that they put on patients and asking them to put it on themselves and their business.
Article sponsored by Optometric Services Inc.