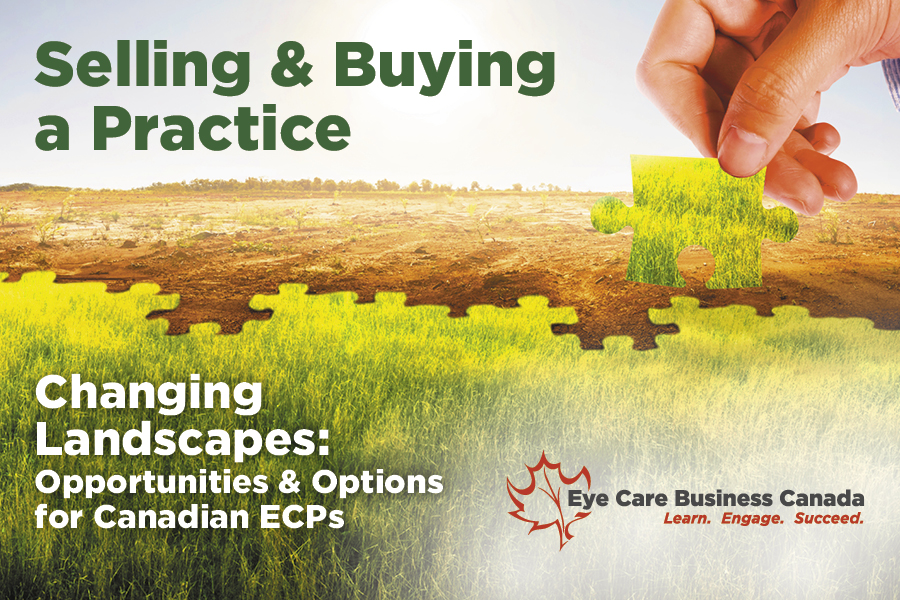 The second event of the "Changing Landscapes: Opportunities & Options for Canadian ECPs" will focus on Selling & Buying a Practice and will be held Monday November 1st (7:30 PM Eastern).
The Canadian market has experienced transformational change in the past year.
Major players have had substantial capital injection and new Canadian market entrants are making their play for market share, creating more opportunities and options for Canadian ECPs.
Join leaders and spokespersons from the world of independent optometry supported by B+L and major eye care groups/organizations including IRIS, FYidoctors, Vision Alliance Corporation, OSI/SOI, Eye Recommend and, new to Canada, Specsavers. ROI Corporation, Canada's leading health practice brokerage will also share their experience.
This event is a must-attend for any practitioner looking to exit their business, start a new practice or formulate a strategic partnership.
Speaker List Includes:
Jackie Joachim, Chief Operating Officer, ROI Corporation
Dr. Daryan Angle, VP Business Development, IRIS Group
Dr. Wes McCann, Central Optometry, ON, Eye Recommend
Dr. Michael Naugle, VP Optometric Partnerships, FYidoctors
Gord McFarlane, Managing Director of Corporate Development, FYidoctors
Dr. Skylar Feltis, YXE Vision Group, SK, OSI Group
Dr. Warren Toews, YXE Vision Group, SK, OSI Group
Dr. Trevor Miranda, Cowichan Eyecare, BC, Independent Practice
Dr. Robert Allaway, Chief Optometry Officer, Vision Alliance Corporation
Mike Protopsaltis, Partnerships Director, Specsavers 
The event series will be moderated by Roxanne Arnal, OD and Certified Financial Planner (TM), bringing an informed and unique perspective to the events.
Event registration is now open. Click Here for Details. 
PREMIER SPONSORS
PARTNER & FRIEND SPONSORS FOR THIS EVENT  
Follow up Events: 
The final event in the series will be held Monday November 8th  7:30 PM (Eastern). 
Career Pathfinders| Making Informed Choices (November 8th)  
Career options and opportunities for both young and experienced ODs have never been greater as new organizations offering unique business models enter the market and established entities respond to the changing environment.
Click Here for Detailed Information.
Registration for the first event Monday October 25th,  "Technology Drivers of Change" is open. 
Click here for detailed information on this event.  
Click here to register for any of the Changing Landscape Events