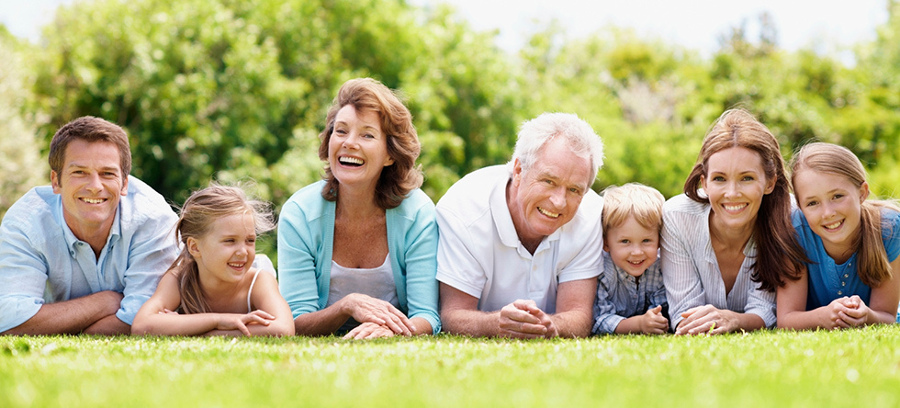 Generating positive referrals from patients is a key to practice growth. Since the inception of our practice in 1969, referrals of family and friends have been the greatest contributors to new patient growth.
Measure to Improve
Like any other marketing technique, measuring and quantifying is a must. Measuring enables us to see what works and what does not work. In the case of referrals, specifying who referred a new patient to our practice lets us further develop our "referral tree."
Certain patients, whom I refer to as "mover and shakers," will always be more likely to refer than others. Having a feel for this can help us and our staff cater our language and diction to capture more referrals, especially from our more vocal mover and shaker patients.
Consider a 1.4 million gross revenue per year. Average revenue of $350 per patient with 10% attrition = $140,000 or roughly 400 patients in loss.
We currently average five new patients a week: 5 patients x 52 weeks = 260 new patients x $350 = $91,000 in growth.
We can break this down further. Let's say we have a mover and shaker patient who loves our practice, and gives us five new patient referrals a year (and in fact we have multiple patients that do this). And then let's say we have a patient who is warm to the practice, but not as passionately supportive, who may give us one new patient referral a year.
Considering our average per patient in our area is about $350, if we have five patients generating five referrals each, that results in 25 new patients. So, 25 x $350 =$8,750 in extra revenue growth.
To get that growth with our other patients, we would need 25 non-mover and shaker patients to refer an average of one new patient. In addition, these patients would need significantly more resources invested into them to get that "push" to refer vs. our mover and shaker patients who only need the regular excellent service and care we give.
With that math in mind, you can see how quantifying and qualifying your referral sources is much more efficient and effective than blanket-marketing campaigns.
The thank-you letter Dr. Neufeld sends to patients after comprehensive exams. He says sending this type of letter encourages referrals.
Impress Patients with Service
We shy away from signage or incentives for referrals. In our opinion, this appears superficial, and thus, we believe patients may view it as superficial as well.
The process of making a good impression starts the second the patient enters our practice. The tone of our receptionist's voice, the tidiness of the reception area, and the overall ambience of the practice instantly starts to mold the patient experience. This then continues into the exam room.
In fact, the experiences at the front desk, in the exam room, and in the optical, are paramount for satisfying the patient and starting the referral engine. If I have a pleasant patient (which tends to be the majority of my patients), I often mention that I would love to see more individuals like themselves, such as friends and family. I try to link a personal attribute to this, whether it be the ability to consistently arrive on time, pleasantness, or an interesting personality. Our opticians also will often compliment patients who are easy to work with, or have great taste in optical wear, saying that they wish to see more individuals like the patient.
Incentivizing a patient to refer comes down to appealing to the patient. This stems from allowing the patient to develop a deep appreciation for your services and you as an individual. Once this is established, referrals become second nature and nearly unconscious. To do this, both the staff and practitioners must regard the patient as the highest entity, and center their actions on the patient's welfare. Most important in this – the patient must be aware that this is how the doctor feels about them.
We feel that generating a deep-seeded appreciation for our services and products produces the most genuine reaction from patients. Referrals "from the heart" are more likely to follow through. More so, we believe that incentivizing through discounts or free material may actually hinder an organic progression of referral due to its "gimmicky" nature.
Dale Carnegie's "How to Win Friends and Influence People" and Robert Cialdini's "Influence: The Psychology of Persuasion" are two fantastic books that I recommend every private practitioner read. Understanding the psychological science of how an individual develops fondness and appreciation for another is pertinent in developing a consistent patient who will bring their family and friends to see you.
Ask Patients to "Like" Your Practice Facebook Page
We have invited many of our patients and friends to like our Facebook page. We try to post updates twice a week on social media. Most of our updates are informative in nature or relate to community service. We have found that this style of social media posting (rather than just straight advertising) is most likely to inspire a positive interaction and get shared.
As with our other marketing tactics, we measure by survey how many patients we have seen who heard about our practice through Facebook. We have found that boosting informative posts has helped us gain new patients from social media. We recently had a new patient explain that she viewed us as the "most competent eye doctors in the neighborhood" because of the amount of informative material we publish on social media.
About 90 percent of posts are informative in the sense that they give education on eye conditions, eye health, ophthalmic materials or trivia related to optometry. A little less than 10 percent of our posts focus on local community service such as our work with the Rotary Club. By sending messages from both the educational and community service front, we believe that we can project a more well-rounded sense of caring and expertise to our audience
Send Welcome-to-the-Practice Letters
I send a "Welcome to the Practice" letter to every new patient whom we see. Many patients will respond, and a few have even come back in to tell me how nice and personal the letter was.
Turn Frame Selection Into Referral Generation
Our opticians ask the patient if they would like a family/friend "frame consultant," when a patient is shopping for frames. This can happen one of two ways:
PUT FRAMES ON HOLD. A few frames are put on hold for the patient, and the optician tells the patient to come back with a trusted friend or family member to provide a second opinion and help make the final decision.
SEND FRAMES HOME TO DECIDE. A few frames are sent home with the patient in one of our boxes. The patient is to have a family/friend help them decide which looks the best. (If you do this, remember to always document thoroughly – we have never had a problem with loss doing this).
The frame consultant scenario enables that person to feel like they have an important role in choosing our patient's glasses, and subsequently, their style. That transfer of authority and responsibility generates interest in our practice, and many times the person serving as a "consultant" will choose to schedule an appointment with us.