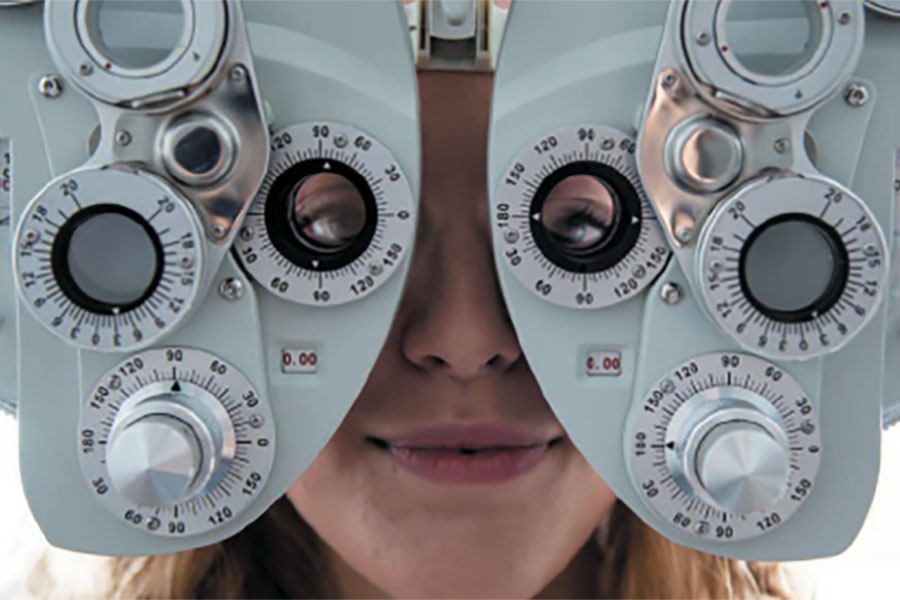 If you are anything like me you probably can't imagine a world without some form of vision correction – whether it be glasses, contact lenses or even refractive surgery. Personally, I have been wearing glasses for myopia since the fourth grade. I didn't realize I had a problem with my distance vision until my first eye exam; this was the first time I could literally "see" the difference placing a plastic lens in front of my eyes could have on my perception of the world.
Refractive error, as it pertains to the human eye, describes an aberration in the visual system that produces unclear or blurred images. There are many types of aberrations that may occur in one's visual system and traditional lenses are limited in the degree and type of aberrations which they can correct. Additionally, disease, infection or functional abnormalities may also affect visual acuity and are important aspects to investigate if one's vision is poor.
Today it is easy to undergo an eye exam and obtain spectacle lenses to correct for one's own unique visual impairments. With the use of the phoropter and a systematic methodology combining both objective and subjective data, an optometrist can diagnose their patient's refractive error with great accuracy in a relatively short period of time. This methodological process is termed Refraction, and is best described as both a science and art.
Refraction is Both Science and Art
The science of refraction involves the ways in which a lens placed in front of the eye may alter the quality of the images produced by the brain. The art of refraction involves providing a patient with a prescription that considers their specific and unique visual issues and aids in improving their vision by correcting for those unique issues.
In most Provinces and Territories, the ability to perform refraction is limited to optometrists, refracting medical doctors and ophthalmologists. However, many opticianry school programs have begun to incorporate both theory classes as well as practical training in Refraction into their programs. The inclusion of such classes will help increase the depth of understanding in dispensing, visual optics and the physiological functioning of the eye among new opticians, while additionally providing novel avenues for potential revenue; especially if there is a change in the opticians' scope of practice in more Provinces, allowing for stand-alone vision tests similar to British Columbia and Alberta.
Outside of vision testing, knowledge of Refraction may be beneficial to opticians who perform contact lens fittings. A sound knowledge of refractive methodology will make sphero – cylindrical over refraction (SCOR) an easier task and allow the optician who performs it to combat poor acuity, the second most common reason for contact lens drop out, next to comfort, in new wearers. As most practitioners, opticians and optometrists alike, tend to mask astigmatism with a compensated spherical contact lens prescription, those who correct for it, or at least present it as an option to patients will see an increase in both fits and sales.
Astigmatic Correction Often Provides a Noticeable Difference
Arguably it does take time to perform a thorough and complete contact lens fitting with sphero – cylindrical over refraction; as such, it is reasonable to charge a contact lens fitting fee depending on complexity of the fit.
Investing in this process however indicates to your customers a higher level of professionalism and helps build loyalty. Offering contact lens options shows the customer your versatility in fits and demonstrates your concern for their vision quality. Extending contact lens fit over multiple visits to allow for trial lens comparisons is recommended, and the ultimate in interactive patient feedback in healthcare.
Depending on one's prescription, providing astigmatic correction often provides a noticeable difference in vision quality. Becoming familiar with the lenses that work best for you and your customer demographic will be essential in determining which contact lens manufacturer fit sets you should keep at your location. Having a fitting set onsite reinforces the professionalism and quality of an establishment, given the perception among the public of astigmatism correcting lenses as premium products. Space concerns may limit the fit sets you may be able to keep so reviewing previous sales data is a good starting point.
Paramount in contact lens fitting is setting reasonable patient expectations based on spectacle visual acuity. Achieving a good fit with a toric lens and demonstrating visual acuity enhancement employing the knowledge of Refraction, while performing sphero-cylindrical over refraction, will result in a stronger customer base, greater sales and increased profits.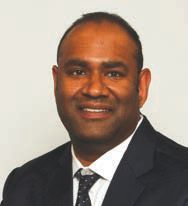 Dr. Shaun Rawana
Dr. Shaun Rawana is a practicing optometrist with over 15 years of experience in both the United States and Canada. His area of focus has been primary care optometry with interests in cornea/ocular surface disease and contact lenses. Dr. Rawana recently began teaching clinical skills in the Opticianry program at Seneca College and looks forward to contributing his insights into the current Canadian scene through Optik.