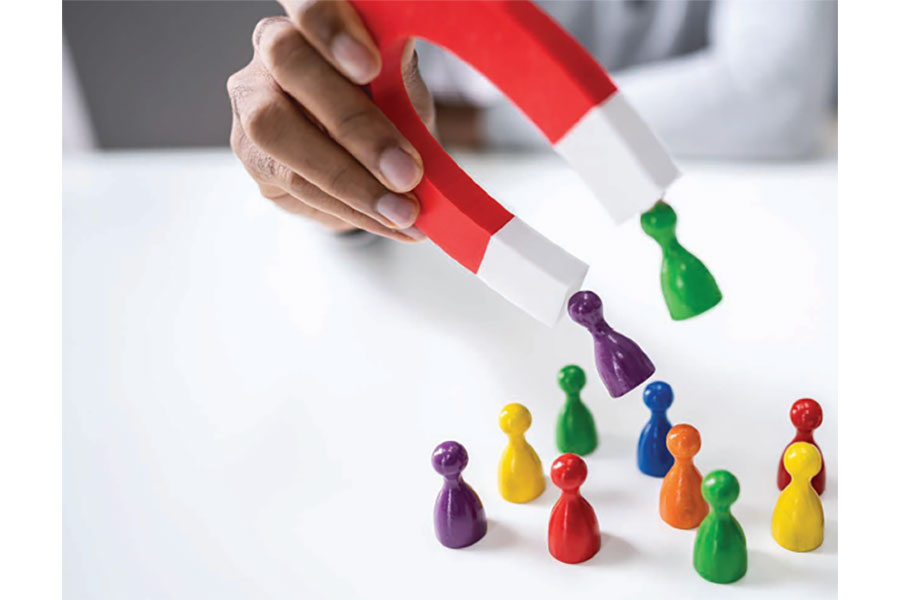 Train Your Team to Sell by Applying the Art of Styling
The Psychology of Fashion
Fashion psychology is commonly defined as the study of the impact of clothing choices on the way in which we perceive and judge others. Clothing does not always define a person, but it can be an expression of one's personal style and be a strong indication of how they would like to be perceived.
Clothing style also provides you with an abundance of visual clues that help lead the initial sales conversation with your patients and build your credibility as the expert stylist.
As you work to discover your patient's style, assess their current style. How would you describe what you see in their current style?
Formal
Casual
Edgy
Professional
Flirty
Unique
Young
Mature
Powerful
Then ask how they would like to feel in their new eyewear? Once you identify the feelings your patients/clients want, the easier it will be to curate a collection of styles that are exciting for them.
It's More Than Trends
Eyewear is an expressive fashion accessory that is part of your patient's identity, and the art of styling eyewear is more than just knowing the trends. I discourage selling by trends and prefer to explain how styling can be achieved through the assessment of one's personality traits and finding frames in shapes, materials and colours that best complement that style.
There are many psychological factors that will motivate your clients to be fashionable. It could include the desire to conform, the desire to express personal creativity or a desire for uniqueness. Fashion eyewear is one of the most powerful accessories that can create one's identity to achieve a desired self-image. Clients will move towards what they desire more than what they need.
The Economics of Fashion Eyewear
Over the last two years, Canadians have shifted their spending and are buying more eyeglasses. At the end of 2021, it was estimated that Canadians spent over $3 billion on eyewear and the market is expected to show a growth of 7.3% this year.
The online eyewear industry is constantly finding more ways to instill confidence in the consumers by providing do-it-yourself
guides on "how-to" choose eyewear.
If your frame inventory is readily available at the shop down the street or online, the desire for that product decreases when they are in your optical gallery.
Alternatively, when you stock interesting and diverse frames, you differentiate your business and essentially neutralize a big chunk of your competition. The motivation to buy from you is now more attractive and perhaps urgent as you are changing the impression of style by presenting multi pairs that all give them a different vibe. The combination of unique eyewear presented by trained style experts is a winning combination for your business.
Originality Always Wins
When I started my mobile eyewear boutique in 1997, I had no brick and mortar, lots of time and no money to advertise. I attended networking events, became a guest speaker for groups and when I attracted a new client, I created the most unique eyewear buying experience I possibly could. Twenty-five years later, even with access to so many free social media platforms, word of mouth marketing is still my best form of advertising.
My Tips to Maximize your Magnetic Referral Potential:
• Provide value with an eyewear styling session and expert advice.
• Provoke emotion and find out how your client wants to feel in their new eyewear.
• Be passionate and objective about the products you sell to your clients even though your style may not be their style.
• Project your personal image in your favourite clothing style and accessorize with eyewear for instant credibility.
• Curate a boutique collection of eyewear that is distinct to inspire your patients to stay and want to buy more than one pair.
Your passion for fashion will be magnetic when you give it your unique twist and consciously and consistently implement a styling sales strategy in your optical gallery. The more you repeat your process, the better you will be.
It will be the extraordinary experience you create that will trigger a conversation. It is the unexpected or unusual that will motivate customers to share the word about your optical gallery and your team.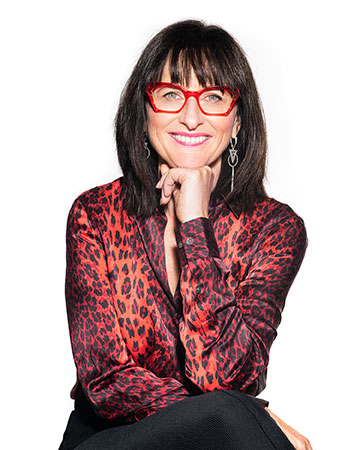 WENDY BUCHANAN
Wendy Buchanan, Eyewear Image Expert is a Registered Optician, Image Consultant and Educator.  She is the creative force behind the Be Spectacular Eyewear Styling System® for Eye Care Professionals.  Wendy helps eye care practices to systematically reinvent their eyewear dispensaries to create an exceptional buying experience and increase profits.
Connect with Wendy on Instagram   https://www.instagram.com/bespectaculartraining/