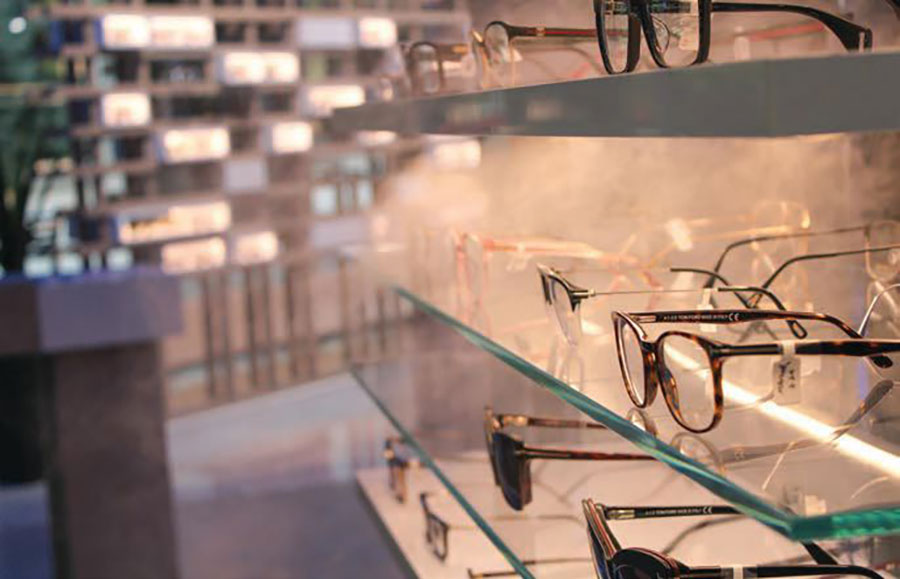 Increase Capture Rate with an Intentional Frame Board
You spend time attracting patients, providing the best eye care, building relationships but without an attractive eyewear selection, your patients walk down the street and spend their money.
Your patients are checking out your eyewear collections as soon as they arrive for their eye exam and deciding if they like anything they see, and if they like what they see, they will stay and buy. If not – goodbye!
If your frame board all looks the same and if it looks the same as it did the last time they were in your office, chances are at least 50% of people are going to walk out with prescription in hand.
Shopping Journey
You can be intentional and guide the shopping journey for your patients. You have the advantage that many patients come to you for their eye exam with the intention of purchasing their eyewear. If at first glance they don't see a frame that pops off your board that they simply must try on, they are already consciously forming their "no buy escape plan".
They may have even formulated an "escape plan" before their appointment.
Creating uniqueness in your frame board with innovative and diverse collections that are visually exciting will encourage a greater percentage of your patients to purchase from you.
Do They Want to Buy?
This question is powerful. Are you trying to "sell" the same eyewear styles to all your patients or is your eyewear collection diverse enough to inspire most people to want to buy?
Often the frame board reflects the optometrist's style or the optical manager's personal style depending on who is doing the buying. Buyers like to buy (and sell) what they like. But, is this the best approach?
If all your patients like the same eyewear style that you or your frame buyer likes, then this strategy will work. The problem with this approach is that at least half of your patients are immediately eliminated as potential buyers. Ouch!
Discovering your patient's Eyewear Style can be achieved with a client-focused discussion, specific questions, and the power of observation. This leads to an engaging and interesting conversation that resonates. They feel like, "hey, you get me!" This is like emotional oxygen and people are motivated to buy. And guess what? They will be happy to spend their money.
Having a diverse frame board is the magic to increasing your revenue per patient and levels up your selection to create an exceptional buying experience for your patients.
Diversify Your Purchases!
In the average practice, 80% of frame sales come from 20% of the frame board. It is important to analyze your frame board sales at least every six months to note what is jumping off the board, what is creating excitement and what is passed over time and again.
Create uniqueness in your choice of eyewear and then display it beautifully. Presentation is a key component and helps your patients resonate emotionally with the product.
Avoid purchasing new product that looks similar to the frames you already have in your inventory and choose to invest in a line that is noticeably different. If most of your board is black and tortoiseshell, consider adding an eyewear collection that includes brightly coloured frames. If a large percentage of your frames are traditional shapes, add eyewear styles that are more fashion forward.
Profitable Shelf Appeal!
If you are thinking, "these styles will never sell", my advice is GIVE IT A TRY. Style your team in flattering eyewear and they will do the marketing for you.
An intentional and intriguing frame board that is noticeably distinct will help you differentiate your office from any near competitors. You can design your identity and get known as the "go-to" optometry clinic in your area for those who want beautiful eyewear and an exceptional buying experience.
Your optical gallery can be the most profitable centre in your practice. Curating an attractive frame board that captures attention and has "shelf appeal" can boost your capture rate with patients who love to buy.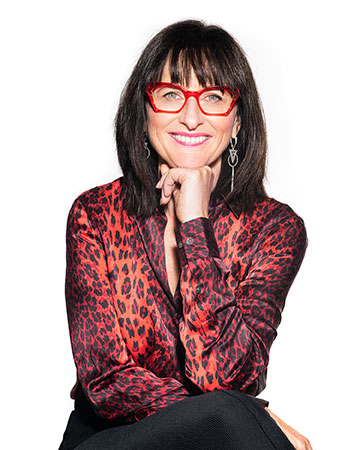 WENDY BUCHANAN
Wendy Buchanan, Eyewear Image Expert is a Registered Optician, Image Consultant and Educator.  She is the creative force behind the Be Spectacular Eyewear Styling System® for Eye Care Professionals.  Wendy helps eye care practices to systematically reinvent their eyewear dispensaries to create an exceptional buying experience and increase profits.
Connect with Wendy on Instagram   https://www.instagram.com/bespectaculartraining/