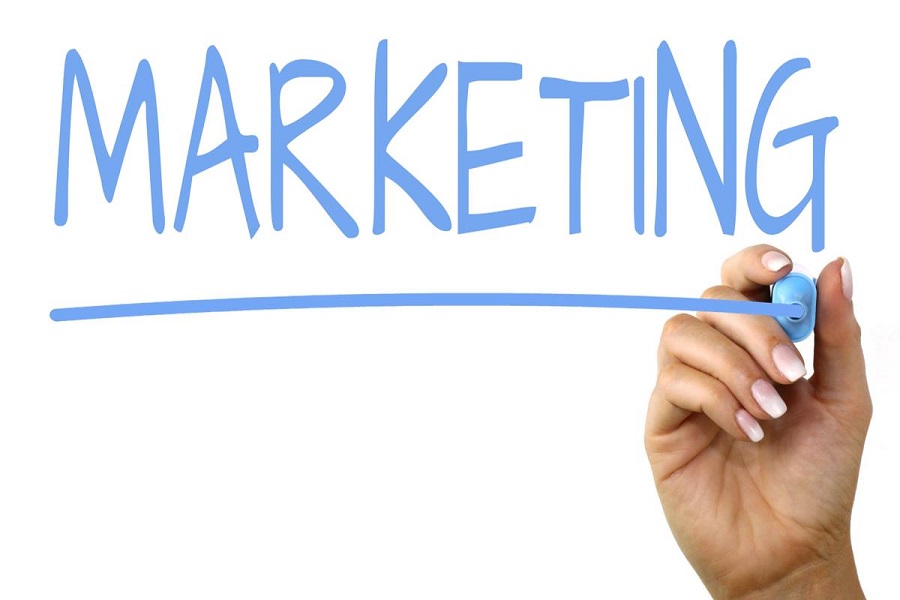 Great marketing ideas can come from your peers. Just as often, businesses outside of the optical industry can give you a fresh perspective. You can learn how best to create bonds with current patients, while also attracting new ones. Here are five marketing ideas that, as a marketing consultant and a former practice owner, I have either tried myself or seen the effectiveness in other businesses.
Business cards shaped like sunglasses, with contact information for the doctor written on the left lens of the sunglasses on top. Dr. Higgins says such a card reminds people of not just what you do as a doctor, but what you sell.
Unique Business Card
Cost: Fifty cards start at $20.
Why might it work in an independent OD practice? You want to make sure you stand out in today's healthcare market, where patients have many choices.
How can I do It?: Hire a clever graphic designer and/or come up with an idea on your own. You can do a simple Google Image search for creative business cards to spark ideas of what you could do.
I've seen business cards for optometrists that are made out of a magnifying plastic, so someone could use it to read. Or you could have the cards cut into the shape of glasses or an eye. Or include a pinhole in the card, and explain the pinhole phenomenon on the back. Another creative option: A flat card that has a multi-tool/screwdriver for glasses on the edge, or a round card that can be used as an occluder.
Dr. Higgins encourages practice owners to try sidewalk chalk advertising. You may want to check your local city ordinances to be sure that doing so doesn't violate any laws.
Chalk Writing on Sidewalk
Cost: $10 for a package of sidewalk chalk.
Why might it work in an independent OD practice? It is helpful to direct people's gaze upwards from watching where they are walking, or direct them around a corner.
How can I do it? Find out first if there is any ordinance, or law, prohibiting businesses from drawing on the sidewalk in your town. If it's not illegal, get creative and draw and write away. You just need to jump in and try this yourself, or have a staff member with nice handwriting, and a flair for drawing, give it a try.
Where's Waldo?
A local bookstore in Frederick, Md., where my practice was based, started this campaign.
They gave all the businesses in town a Waldo figure to hide in their stores. They then gave the children passports to get stamped at each store where they found Waldo. When completed, the children turned in their passports at the bookstore for a prize.
Cost: $50 for the Waldos and the passbooks, and the cost of the prize.
Why might it work in an independent OD practice? An optometry office could spearhead the game. The contest benefited all of the businesses in the town, as it increased foot traffic. Because of this, the businesses in Frederick were eager to participate.
A bookshop in Dr. Higgins' town of Frederick, Md., held a Find Waldo contest that involved all of the town's other businesses, drawing in families with small children
All you need to do is get the Waldo figures, which you can find copies of  online and and print the passports (which were photocopied sheets of a chart with all the stores). This promotion ran for one month in the summer, and parents embraced the event to keep the kids entertained for a few hours.
Organize & Host a Fashion Show
My local hair salon held a fashion show every year on Valentine's Day. The local business owners were invited to participate, with the understanding that we would share the minimal cost.
The salon styled the hair, the makeup shop provided makeovers, the consignment store designed the outfits, and we rocked the glasses. The show was held in a funky upper room of a local brewery, donated by the owner.
Cost: I do not know for sure the overall cost, but the main cost was time on the part of the stores that signed up to participate. I would estimate the cost to be as little as $500 for the business organizing this event.
A window display at Dr. Higgins' former practice, Unique Optique. Dr. Higgins says you can find inspiration for creative window displays walking through your town, or on sites like Pinterest.
Why might it work in an independent OD practice? This was a hugely popular activity. There was an auction of donated wares, a DJ and pre-show model training. Any business that seeks to raise its profile in the local community would benefit from this kind of event.
How can I do it? Take the initiative to gather the local businesses, using your local Chamber of Commerce and other business organizations. It would take some time to organize the evening.
Creative Window displays
The clothing chain Anthropology is well known for its windows. You probably have local stores in your community with windows that you've admired. When you see one that stands out (in a good way), take a photo, and brainstorm with your staff how you might do something similar.
Cost: This will vary widely depending on your idea. Cost can range from free, if you use left-over materials in your office, like frame inventory, ribbons, streamers, or props that you may have in your closet at home. You should be able to create a memorable window for under $300, and fewer than two hours.
Why might it work in an independent OD practice? It will make people notice your office, and some of those people will stop in to browse your merchandise, and hopefully book an appointment for an exam.
How can I do it? You can search window displays on Pinterest for interesting window display ideas.
Keep your eye peeled for marketing ideas everywhere to incorporate into your practice. Marketing is marketing, regardless of the specialty.