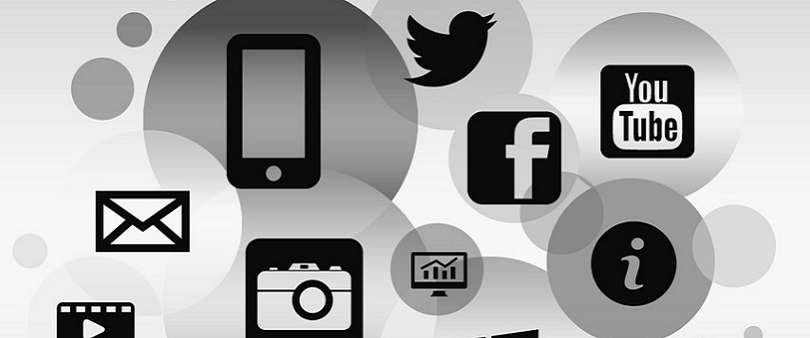 Proper online reputation management is key to protecting your practice's image and attracting new customers. A huge part of online reputation management is not only about obtaining good reviews, but it's also about actively monitoring and managing unsolicited reviews. Thankfully, there are effective strategies your practice can utilize in order to ensure when people go looking for information about your business online, they're going to like what they read.
The Importance of Your Online Reputation
Reviews are an essential element of online reputation management and can have a huge influence on your bottom line. They serve as online promotions to boost your business; the flip side is enough poor reviews and your practice may suffer the consequences.

There's plenty of data to support the notion that people not only look for online reviews before doing business with a company or brand, but also trust these reviews. In fact, Nielsen reports1 that 66 percent of people trust online opinions and reviews from other consumers. Another report by BrightLocal2 found that 80 percent of people trust online reviews just as much as they trust a recommendation from a personal contact. In other words, your reputation is always at stake online, and people's opinions carry serious weight.
Monitoring Is Key
One of the most important areas of online reputation management is proper monitoring of your practice across channels, whether it's Yelp reviews, Facebook posts, or Twitter comments. At the same time, it's also important to keep your eye on the niche sites that relate to your industry or community, such as specialist websites that offer reviews on local doctors, forums where customers may be discussing a retailer's products, or even the comments section of a local newspaper.
In short, your online reputation extends beyond the typical social media channels, and you need to understand where these potential conversations might be taking place.
---
A Note About www.RateMDs.com.  One of the most popular sites Canadian patients use for rating and reviewing is www.RateMDs.com, which allows patients to leave anonymous reviews of practitioners. The site gives eye care practitioners the ability to "claim" their page, which comes with a verified check mark and benefits such as posting images and responding to the anonymous reviews. In addition, for a monthly fee of $179 US you are able to "promote" your practice, increase visibility to patients searching for practices in your area and prevent competitors' ads from appearing on your page.

With the "Promoted Plus" fee of $359 US per month, you receive the ability to hide up to 3 suspicious reviews. Some Canadian doctors have been critical of the website's practices1, but it continues to be one of the first Google search results patients will see when seeking information about their doctor.

CHECK YOUR OWN RATING ON RateMDs.   www.ratemd.com 

1. http://www.cbc.ca/news/canada/manitoba/winnipeg-doctor-questions-online-rating-website-ratemds-1.3416530
---
Unfortunately, it's not only difficult to find all of the conversations surrounding your business online, but it's also extremely time consuming. That's why it's important to work with an online reputation management specialist. The right specialist can use software to track all conversations, analyze trends, and pinpoint or flag reviews that are unfair to your business.
How to Properly Manage Reviews
At the same time, it's important to actively manage unsolicited reviews. While these reviews might be perfectly positive, others might really attack your business. Here are some ways to handle a negative customer review:
Speak with the administrators of the review website. For example, if you can provide proof a rival business actually left the review, the website will generally remove it as this practice is against the reviewing policy of many websites.
Address the review publicly, and build a solid argument that refutes the reviewer's comments.
Try to message the reviewer privately and solve their problem. Many negative reviews are simple misunderstandings. Once those are cleared up, reviews can be updated to better describe the full interaction.
Use an online reputation management service which can help you develop strategies for dealing with negative reviews, promote your website through search engine optimization (SEO) to conceal bad reviews, and work with you to show your business in a positive light.
How Online Reputation Management Helps With Good Reviews
There are a number of strategies for generating good reviews. Of course, every good review starts with excellent customer service and a commitment to the customer. However, certain strategies can help build on those experiences and translate them into actual reviews.
First, don't be afraid to ask your customers for reviews. Of course don't tell them to be positive, but instead ask for an "honest" review. In general, try to focus on highly engaged customers. Create an e-mail list of your most loyal customers and target them.
Second, when you go above and beyond for a customer, let them know how important a review is for your practice. This is usually the moment when a customer wants to pay you back, and a good review is a great way to do it.
Third, analyze the positive reviews you already have. They can give provide you with strong insight about what kind of service delivers a positive customer experience or what features of your product appeal to your core audience.
Ultimately, when someone searches online, you want them to see positive reviews that reflect the quality of your practice. For online reputation management services that provide you with the right mix of protection and promotion, it's time to work with professionals that can help your practice grow.
Global Trust in Advertising. (2015, September). Retrieved May 10, 2016, from http://www.nielsen.com/content/dam/nielsenglobal/apac/docs/reports/2015/nielsen-global-trust-in-advertising-report-september-2015.pdf
Local Consumer Review. Retrieved May 10, 2016, from https://www.brightlocal.com/learn/local-consumer-review-survey/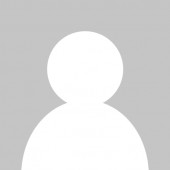 HOLLY HOWSON-WATT