Dr. Kerry Salsberg and Dr. Glen Chiasson share a few memories while Kerry explains how Eyes on Sheppard became one of the largest optometric practices in Toronto and how a re-imagined practice of the future took shape in partnership with Urban Spaces.
---
About the Guest

Dr. Kerry Salsberg was born and raised into an Optometry family,  following in the footsteps his father, Dr. Stan Satlsberg and sharing in his passion for technology, healthcare and business.

Over the last four decades, Eyes On Sheppard has become one of the biggest optometric practices in Toronto, with over 20 staff, 8 doctors, and serving over 60,000 patients in a multi-specialty and general optometry practice.
---
Episode Notes

In conversation with Dr. Glen Chiasson, Dr. Kerry Salsberg talks about the history of Eyes on Sheppard. Kerry relates the lessons learned from his father, Dr. Stan Salsberg, a forward-thinking innovator in Optometry.

Kerry relates how the organic growth of the practice necessitated a move of premises, not once, but twice  and how the COVID pandemic provided unexpected challenges, but ironically also dealt a twist of fate that led Eyes on Sheppard to its ideal 11, 000 sq. ft new location.

Kerry engaged general contractor Frank Carpino of Urban Spaces for the design and build out after gaining confidence that Frank shared Kerry's vision for the reimagined practice.   Frank's commitment and passion  for the task, were instrumental in bringing in the project on time and on budget, even while handling major course corrections, including numerous health protection adaptations dealt by COVID,

Kerry provides his thoughts of the future of optometric practice, using the term "retailing" unapologetically. He thinks of the new  practice as a "high-tech magic show with really cool technology" and a delightful assault of all the senses.

Best Quote:
"Retail is not dead. We need to create emotional connections with our clients and dazzle them. If we do, the future is ours."

Resources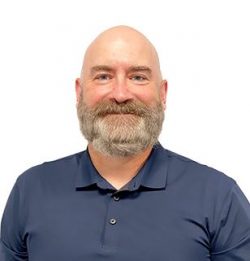 Dr. Glen Chiasson
Dr. Glen Chiasson is a 1995 graduate of the University of Waterloo School of Optometry. He owns and manages two practices in Toronto. In 2009, he co-hosted a podcast produced for colleagues in eye care, the "International Optometry Podcast". He is a moderator of the Canadian Optometry Group, an email forum for Canadian optometrists. As  a host of  "Eyes Wide Open", Glenn  looks forward to exploring new new technologies and services for eye care professionals.
Dr. Chiasson enjoys tennis, hockey, and reading. He lives in Toronto with his wife and two sons.
Dr. Chiasson splits EWO podcast hosting duties with Roxanne Arnal.