Paul Martin, founding partner of Wilton Martin Litigation Lawyers, updates employment law issues as clinics and employees start to reopen from the COVID-19 mandated practice shutdowns.
---
About the Guest

Paul is a founding partner at the law firm of Wilton Martin Litigation Lawyers. Paul provides civil litigation representation and advice in a broad range of matters to both businesses and individuals, with a particular emphasis on employment/labour, commercial litigation, professional discipline and health law.  Paul devotes a large part of his practice strategizing with his clients to ensure that they avoid the litigation process altogether. However, when litigation is necessary, Paul will work tirelessly to protect his clients' interests.
---
Episode Notes

Host Glen Chiasson explores hot button topics surrounding COVID back to work issues with lawyer Paul Martin (Wilton Martin Litigation Lawyers).

While the federal talking-point around 10 days paid sick leave is an apparent hot new button, Paul explains why the issue is not likely to be of any immediate consequence.

Paul delves deeply into the issue of unpaid leave and how the new "Infectious Disease Leave" provision impacts employers. He also suggests how this new provision may unfold as various legal interests start to challenge the regulation on behalf of employee clients.

They explore a number of legal issues around getting employees back to the clinic, including  the implications for practice owners wanting to selectively hire back employees. Paul discusses various scenarios around employees who, for any number of reasons, may not want to return to the workplace.

Throughout Paul articulates how the Employment Standards Act (Ontario) legal framework and common law framework apply to various situations, and underlines the need for sound employment contracts with every employee.

A great overview of labour legal issues as clinics re-open.

Resources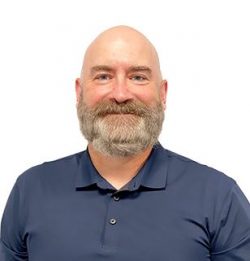 Dr. Glen Chiasson
Dr. Glen Chiasson is a 1995 graduate of the University of Waterloo School of Optometry. He owns and manages two practices in Toronto. In 2009, he co-hosted a podcast produced for colleagues in eye care, the "International Optometry Podcast". He is a moderator of the Canadian Optometry Group, an email forum for Canadian optometrists. As  a host of  "Eyes Wide Open", Glenn  looks forward to exploring new new technologies and services for eye care professionals.
Dr. Chiasson enjoys tennis, hockey, and reading. He lives in Toronto with his wife and two sons.
Dr. Chiasson splits EWO podcast hosting duties with Roxanne Arnal.