Paul Martin, founding partner of Wilton Martin Litigation Lawyers, shares his views on how health care professionals might approach labour issues  arising as a result of the COVID-19 mandated practice shutdowns.
---
About the Guest

Paul is a founding partner at the law firm of Wilton Martin Litigation Lawyers. Paul provides civil litigation representation and advice in a broad range of matters to both businesses and individuals, with a particular emphasis on employment/labour, commercial litigation, professional discipline and health law.  Paul devotes a large part of his practice strategizing with his clients to ensure that they avoid the litigation process altogether. However, when litigation is necessary, Paul will work tirelessly to protect his clients' interests.
---
Episode Notes

Paul Martin shares his experience in dealing with employment matters in health professional corporation settings. He discusses the conflict between doing what business owners might want to do versus what they are doing given the financial realities of the COVID-19 shutdowns. He explains why the current situation is exceptional and what he is advising clients regarding staff layoffs. Martin outlines how the standard layoff provisions apply within the Employment Standards Act (Ontario) and what the consequences might be if layoffs are extended beyond the period defined in the Act.

Resources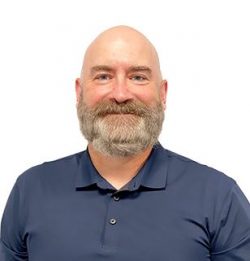 Dr. Glen Chiasson
Dr. Glen Chiasson is a 1995 graduate of the University of Waterloo School of Optometry. He owns and manages two practices in Toronto. In 2009, he co-hosted a podcast produced for colleagues in eye care, the "International Optometry Podcast". He is a moderator of the Canadian Optometry Group, an email forum for Canadian optometrists. As  a host of  "Eyes Wide Open", Glenn  looks forward to exploring new new technologies and services for eye care professionals.
Dr. Chiasson enjoys tennis, hockey, and reading. He lives in Toronto with his wife and two sons.
Dr. Chiasson splits EWO podcast hosting duties with Roxanne Arnal.