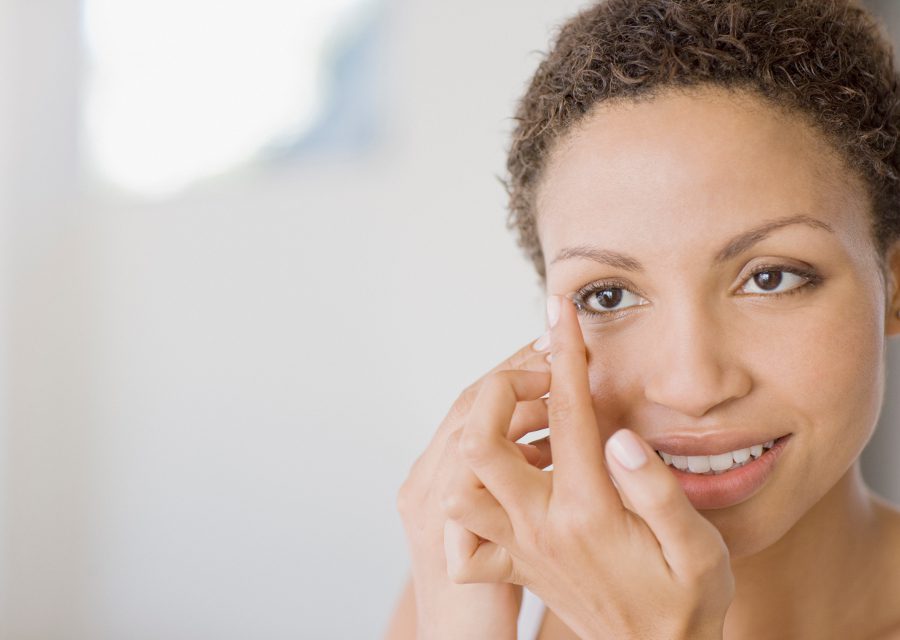 by Beth Lennox, O.D. Cambridge Eye Care, Cambridge, Ontario.
I often hear, unfortunately, from many colleagues that their contact lens practice is in decline.
In our practice, contact lens revenue has shown good growth in the past five years and accounts for an increasing share of our total revenue. Our growth comes from more than simply upgrading patients from frequent replacement to higher priced daily disposable modality. We are generating new fits and increasing the total sales provided by the tremendous potential of the contact lens patient – not only in contact lenses, but in solutions and other products and services we provide.
The contact lenses conversation starts from the very first contact with our office. When booking an appointment, the first thing that our staff does is ask, "Are you a contact lens wearer?" It's obviously important to know if they are wearing contacts, but it also opens the opportunity for the patient to indicate their interest in contacts lenses.
During the case history, even if there has been no indication of previous contact lens wear, I'll ask the patient if they're a contact lens wearer. It's important to not to make any assumptions, even if I've seen the patient before and know they have not ordered contacts from our practice.
Maybe they've ordered lenses online or tried something that a friend or a sibling provided. It gives me the opportunity to say, "Okay, what happened in that situation, why didn't you continue? Let's refit you into better technology."
The Full Potential of a Healthy Eyes Plan.  
If patient stays with you for lifetime, i.e.  about 20 years or so, they are worth about $20,000 in revenue because they tend to spend more every year. They are not only buying an annual supply of contact lenses, but also purchasing other products such as rewetting drops, solutions as well as prescription glasses and plano sunwear.
We've created a Healthy Eyes Plan, which bundles contact lenses of every modality into a package of benefits that offers patient convenience and "no-surprise" price transparency.  Patients can opt for a 6-month supply or, for a modest discount of around 5%, a full annual supply.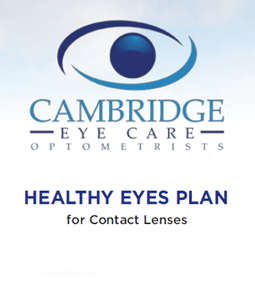 Our Healthy Eyes Plan includes a bundle of contact lens services as well as special offers for other vision care products. It encourages loyalty and compliance using a simplified one-price approach. The Healthy Eyes Plan includes:
"20-20 Special Savings Plan" which includes $20 dollars off frames and $20 off ophthalmic lenses
$25 or $50 off designer non-prescription sunglasses
All contact lens office visits and progress checks
Complimentary replacements for torn or damaged lenses
Our professional fitting fees are separate from the Healthy Eyes Plan, but are also presented as a one-price bundle that also communicates the value of our services; including lens and solution selection, training, all sample lenses, and a solution starter kit.
The bundling approach encourages patients to purchase as much as possible with our practice to help with all their vision needs. We highlight UV protection with contact lenses on the Healthy Eyes Plan brochure to reinforce the health message and help patients understand the need for full protection from harmful UV rays. The UV message is also a tie-in with the discount benefit for designer sunglasses. Our goal is to discuss the importance of UV protection with every patient, and present UV protection as an option.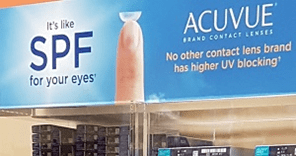 When a parent is given the choice of UV protection or no UV protection for their child, they will most often choose the protection, as they want them to have the best.
The Healthy Eyes Plan also includes 24/7 contact lens reordering from our website, which is also a great counter to shopping online. The one-stop convenience, and the benefit of bundling solutions for their full eyewear needs, is something that simply cannot be replicated online. The easier we make it for our patients, the greater success we'll have.
Our approach works extremely well with family members and is often spread by word of mouth and through social media. Recently one daughter came in with the idea of getting contacts. We ended up fitting the sister and mom, all with annual supplies of 1-day modality lenses. Of course, we actively promote contact lenses through our social media sites. When we bring in a new product, like Acuvue Oasys 1-Day, we'll put that onto our social media feed so that patients know. We find that patients are happy to share their contact lens success even without us encouraging them to do so.
Recently a teenager on the school volleyball team was hesitant and afraid to wear contact lenses. I said, "Let's have some fun and put a trial lens on your eye to see how they will perform for you." Now he is a successful 1-day modality contact lens wearer since I was able to remove his fear barrier.
My advice to colleagues who may not be having the same level of success with contact lenses as we have: keep fitting the latest technology, take charge, be the expert and show enthusiasm! Consider a bundled Healthy Eyes Plan like ours to tap into the full potential of the contact lens patient and their social network. It will score points for the patient and your practice.
Dr. Beth Lennox is a Professional Affairs Consultant with J&J Vision Care

BETH LENNOX, OD
Cambridge Eye Care, Cambridge Ontario
Dr. Beth Lennox is a co-owner of Cambridge Eye Care, in Cambridge Ontario, a successful high-growth single-location practice, with 4 doctors and 13 staff.  The office has three lanes running full-time. Cambridge Eye Care is moving to an expanded space in August 2017.