I am an optimist. I have always had a positive attitude and I absolutely believe it is the best way to go through life. My goal is to live a healthy and active life until at least 102. However, at the same time, I have to be realistic about the situations that often arise in everyday life. We do not live in a perfect world. As a company, we have had to deal with unfortunate situations where an owner suddenly faced a crisis forcing him/her to sell.
The purpose of sharing my thoughts in this article is not to change from being an optimist to a pessimist. Quite the opposite. I will continue to choose not to focus on the negative aspects of life. However, I and by way of this article, encourage you not to ignore them.
When the owner of a practice suddenly takes ill or unexpectedly passes away, the people left behind should be able to grieve without having to worry about the office. They should not have to also determine how to handle the practice that you are no longer in. I am encouraging owners to be brave and plan for the worst. Think about this in the same way pilots and people who climb Mt. Everest do. In both cases, people must be trained in how to handle difficult and dangerous situations. Great pilots, as well as great mountain climbers, hope for the best but plan for the worst!
Our purpose at ROI Corporation is to assist practitioners in selling their practices when they are ready to exit ownership. It is a truly wonderful privilege to witness owners transitioning on their terms to pursue their dreams. Unfortunately, a terrible diagnosis or death can happen unexpectedly. Staff are completely overwhelmed and unprepared to manage the situation which will force the goodwill to erode very quickly. The tragic news of the recent plane crash in Iran showed us firsthand how offices and their staff react to horrifying news.
So, let's be positive and optimistic and prepare for things that could happen. Every owner (and person quite frankly) needs to be proactive and put a plan in place that would protect them and their loved ones in the event of their death or severe disability. The following are simple things to implement which will help ensure some preparation, should the unthinkable occur:
1) A will and an estate plan. No further comment required.
2) Appropriate insurance that will cover practice and personal debts.
3) Owners, please appraise the practice. Knowing an accurate value is key particularly for potential insurance claims or for the sale of the office.
4) A Letter of Direction. This should be kept on file with your lawyer and practice broker. This document is usually a brief letter that states what steps need to be taken upon death or severe disability. It is fairly straightforward, and more importantly gives clear direction for who needs to do what to protect the goodwill. A broker can get started immediately and can minimize the loss of value to the practice.
By having this information organized, your family does not have to bear the burden of trying to make key decisions under massive duress. Unfortunately, when staff are upset, colleagues are trying to fill in to serve patients, or looking for a locum or associate to fill in, the uncertainty of such a tragedy, can expose the practice to easily lose 20% of its value per month.
If this all sounds complicated and difficult, just take things one step at a time. Start with just one of my four recommendations. Remember, the goal is to plan for the worst, so your family does not need to.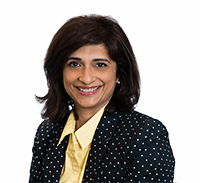 JACKIE JOACHIM
Jackie has 30 years of experience in the industry as a former banker and now the Chief Operating Officer of ROI Corporation. Please contact her at Jackie.joachim@roicorp.com or 1-844-764-2020.