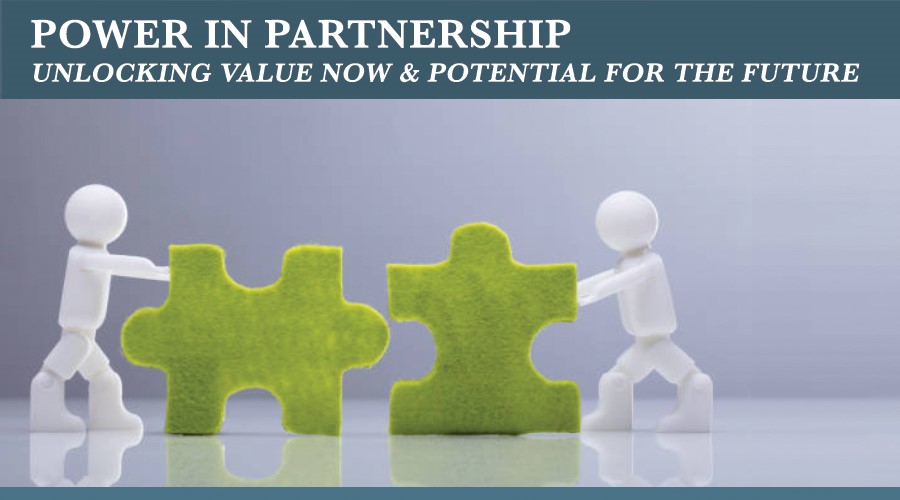 Dr. Christian Nanini was aware of IRIS from their home province of Quebec. IRIS clinics had developed a forward-thinking, profitable business model that Dr. Nanini and his partners attempted to emulate at a smaller scale within their own practice – but without the benefit of the IRIS brand name. Ontario regulations stood in the way.
Profession's Politics at Play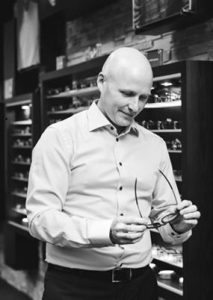 For many years, the Ontario College of Optometrists (COO) had very restrictive regulations that forced an antiquated pricing mechanism and forbade association among Optometrists, Opticians and corporate entities.
In 2006, the same year that Dr. Nanini consolidated three practices in the Niagara region into one location, IRIS led the charge to challenge the status quo which drew the ire of optometry's regulators in Ontario.
Nanini and his partners wanted to move quickly but were advised to wait until IRIS's challenge to Ontario's antiquated regulations were settled.
Ultimately, by marshalling the support of the Ontario Ministry of Health and the Competition Bureau of Canada and citing the Canadian Charter of Rights freedom of association provisions, the COO publicly acknowledged resistance to IRIS's business practices would cease.
Listen to Dr. Daryan Angle recount the story of IRIS's challenge to the Ontario College of Optometrists in the Eyes Wide Open Podcast, hosted by Dr. Glen Chiasson
Gaining a Better Work-Life Balance
As a young family man, Dr. Nanini began to feel overwhelmed having to do everything in his business early on. Work-life balance was not in his vocabulary.
He faced the challenge of juggling all the balls that come with running a small business. Aside from patient care, his time was spent doing joyless grunt work: managing and training staff, marketing, payroll, strategizing how to grow the business and the list goes on.
Like many optometrists he simply wanted to do what he studied and trained for—examining, diagnosing and treating their patients. He did not want to feel weighed down by the tedium and stress of an endless to-do list, but still wanted a sense of control over the business.
A Shared Vision
Knowing of the success of IRIS in his home province, Dr. Nanini believed that his clinic would do better to partner with IRIS rather than compete with them for patients. He also saw the value in relinquishing essential business responsibilities that would free up his time.
"I was 100% okay with that because, for me, it's freedom from all the workload, all the training, all of the advertisement, all the negotiations with suppliers. Everything was out of my hands now …freeing up my time a lot. After work, I could come home and enjoy quality family time instead of having to do paperwork," Nanini remarks.
In 2009, two years after his initial meeting with Dr. Francis Jean (the now-deceased founder of IRIS), his clinic was officially a 50% shareholder with IRIS owning 50%. He chose this option over alternative percentage splits or a franchise model.
"Right from the beginning I didn't want to sell the whole thing. I still wanted to have some power into some decisions."
Transition Lessons Learned
Dr. Daryan Angle, IRIS VP of business development, worked with Dr. Nanini to transition the Welland Ontario practice. Discussion and negotiation about the partnership was smooth, however they did encounter challenges immediately following the merger.
During IRIS's initial expansion into Ontario, Dr. Angle frankly admits that there was a steep learning curve with many missteps made around on-boarding, especially for the first handful of clinics that opened in the province. Part of the issue was that IRIS's onsite on-boarding and training for the new system was compacted into a few short days before the actual launch.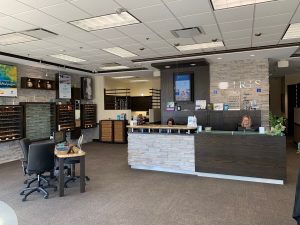 Dr. Nanini recalls that he should have briefed his staff more rigorously about why the transition would make life easier, and what to expect when it happened. As a result, he lost two employees who could not adapt to the changes fast enough. Subsequently, he had to scramble to hire and train two new employees on top of everything else.
Today, IRIS' on-boarding process is far more comprehensive. Training days are held months in advance to give owners and staff time to integrate the information. By the end, staff are well-versed in navigating the software system and have good knowledge about new products.
Navigating Pricing Changes
Even though the legal battle between IRIS and the College of Optometrists had been settled in 2008, it was not until 2014 that regulatory changes were made. While regulators moved slowly, the new IRIS in Welland Ontario was forging ahead with retail pricing while many private practice ODs cautiously remained on the sidelines.
None of Dr. Nanini's staff, now part of IRIS, were ready for the retail-model pricing which created significantly higher price points than the previously regulated cost-plus dispensing model that IRIS worked to change. Dr. Nanini's staff suddenly found themselves needing to explain and sell products to sticker-shocked patients.
Nanini recalls "We used to sell our high-end products at a really low price compared to what they were selling for everywhere else in Canada…people wanted the high-end products, but they were suddenly $200 more. That's what the patients and the staff found difficult."
Another stumbling block was that IRIS, at the time, only offered premium-priced eyewear therefore losing potential sales from patients with lower budgets. They now adopt a "good, better, best" approach that can accommodate most budgets while maintaining the highest quality of products possible.
Sharing the Experience with Others
Since its inception, IRIS has displayed a willingness to adjust to the needs of its customers, franchisees and partners. Customers get the best care and products, and independent eye care professionals thrive under a time-tested, profitable business model.
Today, Dr. Nanini helps on-board other optometrists who have embraced more profits and more freedom with IRIS. As well, he sits on internal IRIS committees to guide the integration process, sharing his experience.
When asked if he would do it again if he had the chance, Dr. Nanini had no qualms.
"Yes, definitely I would still join IRIS in my mind, knowing I lose some control but there is a lot of stuff that is off my shoulders now…I can enjoy a better quality of life. So, to me, I would do it in a blink."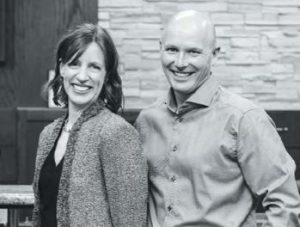 Dr. Nanini still works 5 days a week, and sometimes 6!  
He enjoys walking 6-7 km every day, jogging and biking.

IRIS provided Eye Care Business Canada full unconditional access to ECPs that have recently completed a partnership agreement with the group.  Each partner story provides and insider's view to the the acquisition;  challenges faced, obstacles overcome and the final results.

This is the third of a four part series:  The Power of Partnership: Overcoming Challenges Together.
Related Articles:  
Previous articles in the Series:
Power in Partnership: Overcoming Challenges Together (Dr. Christa Beverley, Barrie)
Power in Partnership: Enhancing Value Through Transformation to a Full Service Practice 
Eyes Wide Open Podcast:  How IRIS Challenged the Ontario OD Regs and Won
Eyes Wide Open Podcast:  IRIS sees Sliver Linings Behind the Covid Clouds
Insight Profile:  Dr. Daryan Angle, IRIS VP Business Development