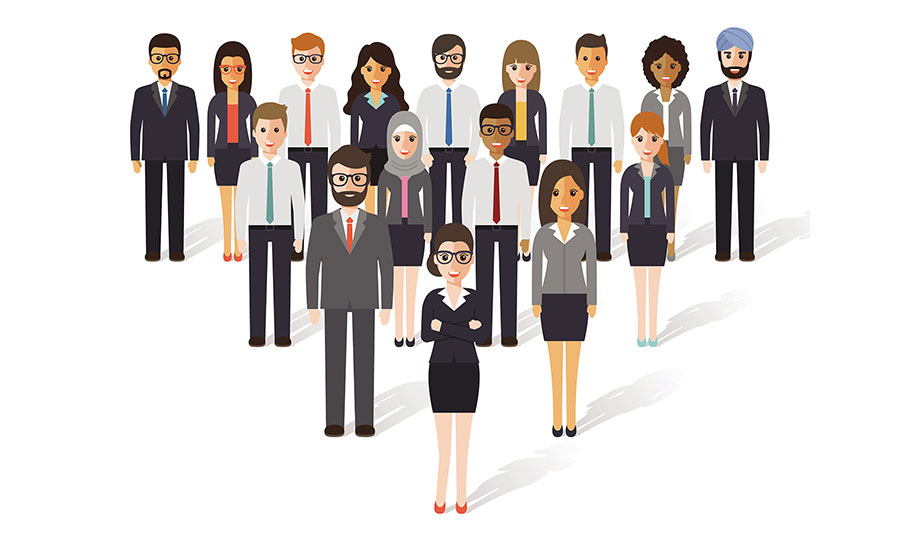 We always consider the staff an important factor when valuing a practice. Optometry, much like many other sectors of the economy, is facing severe workforce shortages in all facets of their team.
These challenges can be found throughout the country. Whether it is a shortage of optometric assistants or lab technicians, and unrealistic salary expectations from new hires, or the threat of staff leaving due to offers of significant wage increases, the situation is the same no matter where you are.
HR was always a challenge for many owners, but no one can argue that it has been exacerbated by the pandemic.
Adapt a Proactive Strategy
Staff turnovers and shortages will continue to be a serious issue; therefore, owners need to create a two-prong strategy that enables them to be more proactive instead of reactive. Like the old expression goes, "best defence is a good offence".
I would suggest that the first prong include the change of recruitment and hiring techniques. Consider widening your pool of potential candidates.
Traditionally, optometrists looked to temp and recruiting agencies which makes sense because ideally, candidates have qualifications and training. However, if these people cannot be found, why not be creative and expand your potential list.
A key and valuable employee in any service business is one who has excellent communication and customer service skills. Therefore, think about people from other industries that can be trained to work in a dental office.
Another suggestion is to energize your interview process. We can all agree that the interview, offer, negotiation and onboarding process often takes far too long. It is amazing how many people do not craft questions based on the culture of the practice. Many go straight to the tasks and duties that the candidate will have to perform.
While this is important, identifying key traits in an individual is truly beneficial. Remember, using old patterns in these challenging times may cost you a strong candidate. It is worth noting that in this market, you can assume that candidates are interviewing with multiple employers, and an efficient and thoughtful hiring process can help you stand out.
Focus on Retention
The second prong strategy must be to focus on retaining the employees you have. Given the competitive landscape, it may be worth more to invest in the employees you have rather than look for new ones.
Think about offering better financial and educational incentives. The goal is to keep your employees feeling valued and motivated. Employees will be more likely to stay with you if they believe they cannot find a better opportunity elsewhere.
Make it a priority to make sure this is true. Studies have shown that employees stay committed to their employers when they are involved, mentored, paid well, empowered, appreciated, listened to, understood, and valued.
Owners must do an assessment and see if they encourage these traits and adjust appropriately if not. Remember, an owner's biggest responsibility aside from patient care is to manage and motivate the team.
Your employees are the ones that will go the extra mile for your patients. Unfortunately, if a team member does not feel valued, appreciated, or challenged at work, they stop focusing on taking care of patients and unfortunately start to focus on themselves.
It's Your Responsibility to Lead and Nurture
It is the practice owner's responsibility to hire talent, train accordingly and applaud employees for their efforts in having a healthy work environment. Employees who are confident, knowledgeable, and respected in their profession will have a higher likelihood of staying committed to their employers.
Your job as the owner is to be committed to developing a high-quality optometry practice management system that nurtures your team and leadership growth. It is so critical for an owner to listen to their employees.
You must have enough humility to do this. Remember to give positive feedback – point out what is working out well. Praise employees for their hard-work and commitment.
Remember to treat your employees the way that you treat your patients. Both can truly destroy a practice if you are not taking care of them. Your employees need to know that they are part of a team.
Whether that means offering to get them coffee when you are out, bringing in Taco Tuesdays, or taking them axe throwing to build relationships with each other. You want your team to enjoy being together and working toward the same goals.
If you like the people you work with, feel respected and listened to, can grow as a professional without a micromanager breathing down your back, the stress will decrease. If doctors let their teams support them, the employees will stay because they love where they work, and your patients will be happy because there is no turnover.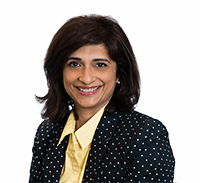 JACKIE JOACHIM
Jackie has 30 years of experience in the industry as a former banker and now the Chief Operating Officer of ROI Corporation. Please contact her at Jackie.joachim@roicorp.com or 1-844-764-2020.