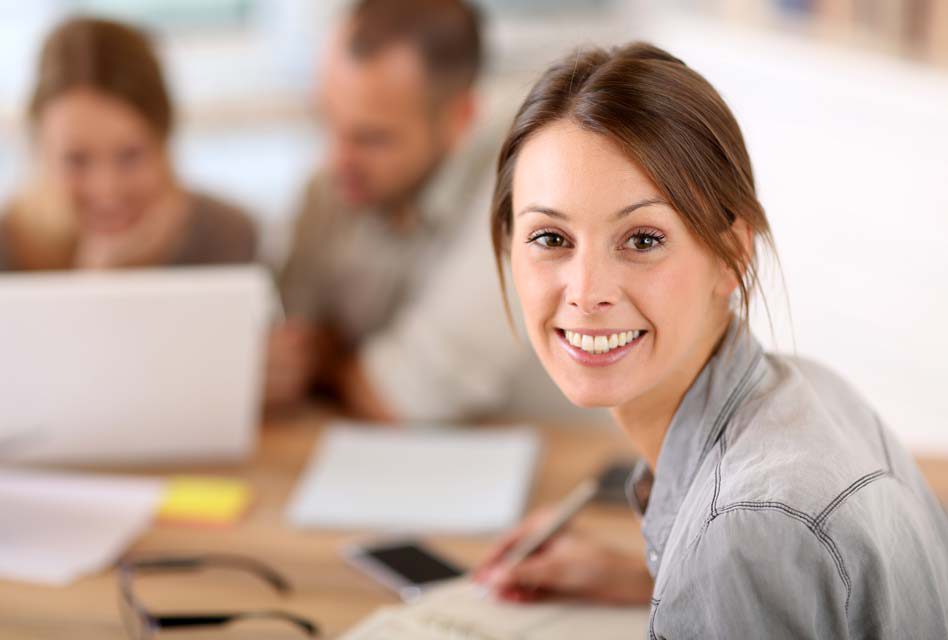 Recruiting the right employees only takes you halfway to delivering high-quality care to patients. The other half of the challenge is training those employees. My practice takes a systematic, consistent approach to ensuring staff is prepared to deliver service to patients, and to help grow the practice.
In addition to spending about $6,000 per year on hard staff training costs (materials, testing fees, travel, seminars/meetings, meals associated with training, etc.), in our practice of 22 team members, we spend an immeasurable amount of time to training. Although we have not calculated the soft costs (down time for the trainers and ramp-up time for new employees) associated with training new team members, as well as ongoing training for all team members, I'm sure the amount would be very high.
But, I would argue that our return on investment is also very high. We can measure its effectiveness in the quality of our team that performs to the best of its ability every day. Our patients constantly remark on the outstanding customer service our team delivers. They trust our team, the entire team – not just our doctors – to provide them with excellent care and education. Those patients reward that trust by referring their friends and family to us!
GIVE EMPLOYEES & TRAINER A LEARNING CHECKLIST
We assign each new employee a trainer from within their department who excels at teaching and training. The team lead for the department is sometimes the trainer, but in our practice the owners/doctors and practice manager are never directly involved in the day-to-day training of new employees. The first piece of training material the new employee is given is a shared reference between the new hire and the trainer. It is a spreadsheet of items/areas to be trained, listed in chronological order, to organize the learning track.
When each new topic is introduced, both the trainer and the trainee initial the particular section of training that has begun. They each have to re-initial when they both feel it has been sufficiently trained/learned and they are ready to move on to the next subject. This helps to reduce instances of "I was never told that," and it gives the trainee a chance to express that they may need the pace to be adjusted, or that they are having a difficult time with a particular training module.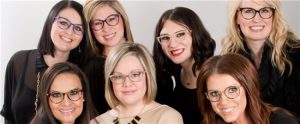 We have all of our office processes, including staff training, typed up in a shared document on our server that everyone in the practice can access. It is searchable so that anyone can type in keywords to pull up a process within seconds if they're unsure what to do. Training processes are reviewed and revised by our department managers regularly.
START WITH HIPAA TRAINING
The first step of the training process is HIPAA training with our compliance officer. After that's complete, the applicant shadows an appointed person in the department for which they were hired to experience first hand the culture/patient experience they are expected to provide. How and when we say things are equally as important as what we say. The tasks of the job can and will be learned in time, but the exemplary attitude is our first priority of training.
WHOLE TEAM WORKS TOGETHER TO READY NEW EMPLOYEE
Although we have a designated person to perform the initial training, the entire team works together to integrate the trainee into the culture of our practice by making sure that person knows our goal is for their experience to be a positive one. Not only do we believe they can succeed, but that we will all do everything we can to help them transition through the learning process successfully. They need to feel it's a safe place to ask questions and learn from everyone.
We have used vendors to assist in training, in-person training (at regional meetings), and online training resources, such as training modules on the AOA's web site, but we mainly rely on our people, our best resource, to train our other team members.
USE A TRIAL PERIOD BEFORE MAKING HIRE PERMANENT
We hire most of our employees through a temp-to-hire agency. In using their services, the trainee is the employee of the staffing agency for a period of 90 days. This gives us time to objectively decide if the trainee is learning and retaining the knowledge at a good pace, is reflecting our core values and team culture effectively, and if we're going to end the probationary term by hiring them permanently. This 90-day term is a time for constant communication of our very clear expectations and frequent reviews of how they are or are not progressing.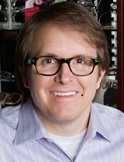 DAN CLARKE, OD
Danny Clarke, OD, owns Clarke EyeCare Center in Wichita Falls, Texas, which received an All-Star award by The Great Game of Business. The practicerecently was named the Family-Owned Business of the Year for the SBA Dallas/Ft. Worth district ofTexas. Dr. Clarke is also the President of MODUS Practice in Motion, which offers open-book management training to optometric practices. To contact him: dbc@clarkeeye.com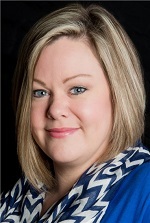 JOELY ANDERSON
Joely Anderson is the office manager for Clarke EyeCare Center and is also the Vice-President of MODUS Practice in Motion. To contact her: joely@clarkeeye.com