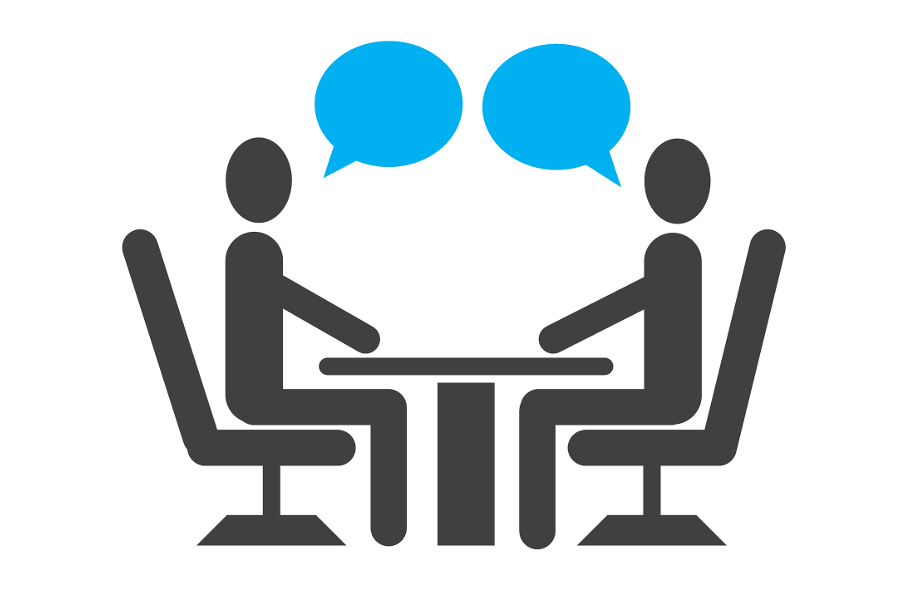 If the candidate's not engaged, the employee never will be.
The axiom seems self-evident, doesn't it?
After all, we don't value that which comes too easily. It's a quirk of human nature. If we don't have to work even a little bit for something, we take it for granted. This applies in all aspects of life, including when we are looking for work.
A certain amount of desire is critical to good matchmaking. It fuels the chase and builds commitment – not just to the consummation of the deal, but to making the relationship work in the long term.
In case you think I've forgotten about the looming talent shortage, rest assured I understand market dynamics, the laws of supply and demand. When the economy's booming, it's a seller's market. Employers feel a sense of scarcity and respond by dropping their pants. That's nothing new. And this is about keeping your clothes on, even in a tight market.
Engagement starts early, even when the practice is the suitor.
The principle of engagement is the same, regardless of the market – you'll need fewer people if you hire those who've taken the time to do a little due diligence of their own, who are willing to invest a little time and effort in declaring their candidacy. If they have joined you for the right reasons, they are going to be less likely to leave for frivolous reasons.
If the axiom is so self-evident, then why have we made such a mess of things?
In the rush to build systems that supposedly make it easier both for employers to search through vast résumé databases, and for candidates to find the next, better opportunity… we have succeeded in commoditising both talent and work.
Recruiters and the systems they use are designed to check each candidate's pedigree against a set checklist of criteria in the posting specs, each time asking themselves, "based on their education, credentials and experience, can this person likely do the job?" We've created enormous databases and elaborate search engines, the logic being 'the more résumés I see, the more likely I am to find a candidate who can do the job'. Not the right candidate, necessarily, but one who will satisfy the specs on paper. We are admitting people into the talent pipeline and filtering them out on the basis of information that has no bearing whatsoever on retention, performance, or how engaged they are likely to be as an employee.
Candidates, for their part, have their own tactics for 'marketing' themselves in order to make it through the usual screens and filters. It's also a numbers game for them; we have taught our employees through the school of hard knocks that survival requires the adoption of a 'free agent' mindset. Most have learned the hard way not to entrust their best interests to anyone else and, as we saw in the last boom, many very average performers had adopted a 'mercenary mindset', repeatedly selling and reselling their skills to the next higher bidder.
In both cases, the rules of the 'game' , if you will, are clearly established. The candidate's objective is to always have their résumé 'out there' and to 'win' by receiving a range of offers from which to cherry pick; the recruiter's is to screen and disqualify contenders, but ultimately to close the search and get the open requisition off their desk. All too often, neither side gives due reflection to whether or not it's the right candidate or the right job.
In this transactional approach, much has suffered over time. For too many, work is nothing more than a means to an end, something one puts up with to meet another need. Both sides of the supply/demand equation lament the absence of loyalty. Relationships are shallow. Work is less rewarding. Stress and conflict are at an all-time high. Productivity, morale, esprit de corps, even organizational depth are at an all-time low.
Both sides are feeling ripped off, and as a result we face an epidemic of disengagement whose cost to lives – not to mention the economy – is staggering.
If you want an engaged employee, you need to engage the candidate.
Just stop it. Stop relying on traditional means to find people. Think about it – a job hunter can visit Monster or Workopolis and spam their résumés out to 25 employers over lunch, and still have time for a sandwich. Systems like CareerBuilder and others will actually send their CV to employers they have never even heard of! You're getting a raft of names of people who may only marginally meet your specs, but who are totally uncommitted to you as a prospective employer.
Stop going out of your way to make it easy for candidates to get into your hopper. One-click resume attachment allows them to play the numbers game and get on with their day. It doesn't help you.
Stop using education, work history and (God help me) keyword searches as the primary means of filtering people in. That methodology is busted.
Perhaps most important, stop lying to candidates. Stop telling them what a great place this is to work, amplifying the features and benefits without presenting a balanced picture. Candidates are adept at finding out the truth; in fact they probably know more about what your people are saying about you than you do.
What should you start doing? Start filtering candidates in on the basis of the four critical aspects of fit first, then on the basis of skills and experience. That will require you to do away with the résumé, or at least move it to the side and look at other factors first. Factors that are predictors of retention, performance and engagement. A Case for a New Approach: www.hiringsmart.com/articles/479/.
Start asking different questions. Ask candidates questions that will reveal their underlying attitudes and preferences in areas critical to their success, and use those as the admission tickets that determine whether the candidate should advance or not.
Our clients have learned that when they adopt a Fit First Philosophy, everything changes.
Allow the candidate to be the first to opt in. Or out.
We need to trust that, presented with the opportunity, candidates are a pretty good judge of what's right for them, and what's not. Very few will consciously invest time in pursuing job or a situation that presents a poor fit.
This is where current thinking around employment branding is so critical. The standard thinking has taken a dramatic turn in the last few years. Gone are the days when polished marketing materials and glowing claims had any appeal; in fact, the opposite is now true: those traditional approaches raise suspicion and doubt, and can actually be talent-repellent.
Truth, transparency, respect, openness and authenticity are the new hallmarks of successful employment branding.
The most successful organizations are those that lead with frank information about what it's like to work there and to be successful. Many have a series of 'man in the cubicle' interviews of real employees, unscripted and unrehearsed, saying in their own words why they joined the company, what works well and not so well from their perspective and, more importantly, why they keep coming back every Monday. Others offer blogs, live chat with existing employees, and other features that allow candidates to obtain meaningful, live information about the employment experience. This approach ultimately conveys respect and gives candidates the opportunity to be the first to opt in or out on the basis of fit.
In this way, candidates become engaged early… setting the stage for a well informed, engaged and productive employee.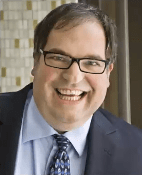 TIM BRENNAN
is Chief Visionary Officer with Fit First Technologies Inc, the creators of Eyeployment, TalentSorter and Jobtimize.