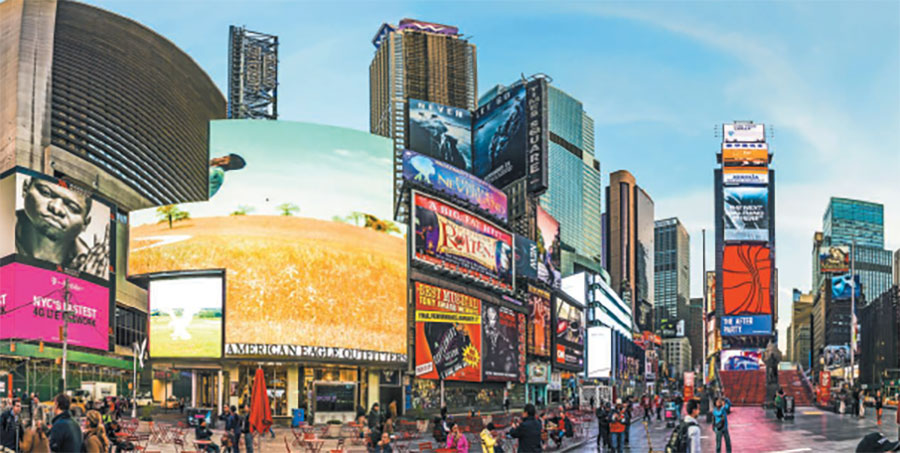 Vision Expo East 2022 returns to Manhattan this year, after finding a home in Orlando, Florida, in 2021. The event will be held March 31 through April 3 at the familiar Jacob Javits Convention Center. 
Safety Protocols Update
On March 8th, nearly two years after the WHO declaration of COVID as a pandemic, The Vision Council and RX, co-organizers of Vision Expo, announced that, in accordance with New York State and New York City guidelines and the updated requirements of the Javits Center, proof of COVID-19 vaccination and face coverings will not be required to attend.
New Layout to Discover
The original neighbourhood concept, announced in 2020, but never rolled out due to the COVID cancellation will be implemented this year. 
Visitors will be able to discover the The Atelier neighbourhood,  specifically for independent designers such as Sospiri by Ottica Veneta, House of Tom Davies and l.a. Eyeworks. The Atelier visitors will be treated to an exclusive lounge, catering and live music.
Other, recently introduced neighbourhoods include The Focus, The Park, The Union and The Springs.
The Springs will feature Vision Expo's incubator for emerging talent in eyewear design. Visitors will get a first glimpse of experimental artistry from this next generation of industry-vetted rising stars, including Franco Sordelli and Canadian designers Stellis Eyewear. 
VEE also continues to focus on The Bridge, which will feature events, panel discussions and presentations.  The Vision Council has greatly expanded its online services since the health crisis began with, for example, the ShopVision virtual marketplace and VisionEd Direct, a continuing education platform. Last year, the organization launched Vision Expo+, a digital extension of the event, which features virtual demo rooms and live pavilion activities.
New Experiential Features
VEE Organizers believe that physical presence at the event is an essential aspect of the experience. They also continue to introduce new features, such as the Global Talent Search, supported by veteran designers such as Gai Gherardi of l.a.Eyeworks and Blake Kuwahara. This contest aims to identify and showcase emerging designers.
For many Canadians, international trade shows have been off limits for a few years. With case counts waning and optimism on the rise, Vision Expo NYC might finally be a place to meet face to face to celebrate with your optical and eye care colleagues.