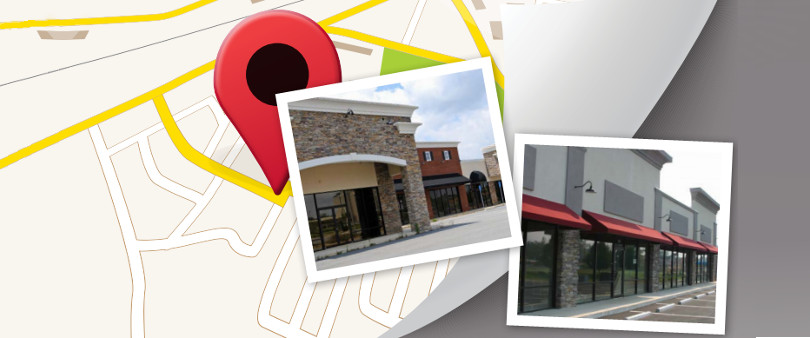 [et_pb_section bb_built="1″ admin_label="section"][et_pb_row admin_label="row"][et_pb_column type="4_4″][et_pb_text admin_label="Text – main post" background_layout="light" text_orientation="left" use_border_color="off" border_color="#ffffff" border_style="solid"]
Location is arguably one of the most important decisions that can make or break the success of your new practice. The following conversation among independent OD offices that have been recently establish is excerpted from the Start Me Up Webinar Panel hosted by Jeff and Tina Goodhew on October 18, 2018.
 Panelists: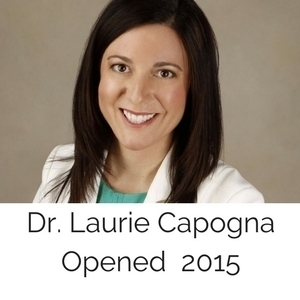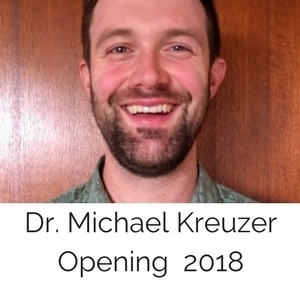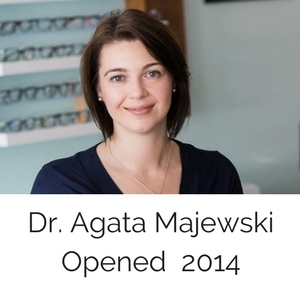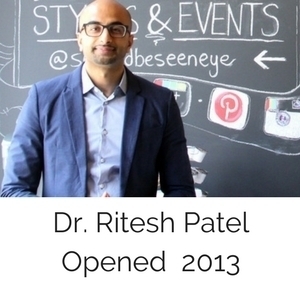 Jeff Goodhew: Michael, as far as timing goes, what type of research did you do in finding your location in Edmonton?
Michael Kreuzer (Practice in Edmonton, AB, opening January 2018): It's an interesting and complicated question because I had two other bids on places before finally determining my end location in the city.
Key things to me were a demographic that had a lot of growth and a lot of younger people moving to it. My current location is on a retail street which has experienced tremendous growth over the past 5 to 10 years The area is under-represented in terms of optometrists. Those were two key factors.
If you find a good commercial real estate broker they should be able to help you with identifying key market demographics. My broker for instance had sent me locations of other optometrists in the city within 1km to 5km radius away. Based on that information you can piece together a decent spot that you can stake for your own.
Another important factor in the location is price. In these high density urban areas in Edmonton there is a pretty big fluctuation in terms of the asking price per square foot. One key piece of information I got from my adviser was to keep in mind that a huge cost that you can control upfront is your overhead,  –  the cost per square foot. Being aware of that and not overspending on your real estate is a great way to get started on the right foot.
Jeff: Your broker obviously went above and beyond. You are saying your broker was the one that sort of mapped out where the competition was, not yourself.
Michael: I was aware of the competition but he definitely went above and beyond, and with that information it allowed me to focus my energy in other aspects of looking at places. That's the benefit of having a great team from the start, you can piggyback off of the services of other professionals who are way better at this than when you are starting and you have panned in so many different spots. It was a really big help.
Jeff: Laurie, how did you choose where to open your practice back in 2015?
Laurie Capogna (Family Eye Care, Niagara Falls, ON): Niagara Falls isn't all that large of a city, so I thought about using a real estate broker but in the end, I didn't. I ended up myself driving around finding every vacant building that was available. I had a bit of a dilemma, at first I really wanted to buy a building. I'd never leased before, I'd always owned the building I was working out of. When I saw there really wasn't anything available, I started looking into plazas, and I looked at the new ones and the older ones. Based on what was available I actually just took something that I liked and  because it was in the same plaza as a Shopper's Drug Mart. [Leasing here] actually proved to be very, a very good decision because I can't tell you how many patients come in say, "I love your location and I see you here all the time and I'm in this plaza all the time." I didn't realize the benefit to being in a retail location because I'd always been in a medical building before.
Jeff: Agata, you opened in a highly competitive neighborhood in Toronto. What did you look for when you opened your practice?
Agata Majewski (Owl Optometry, Toronto, ON): In the city, I think it's very hard to find a place where you don't have an optometrist next door. My location is at street level in a very family friendly neighbourhood. There are four or five schools surrounding me. I knew the area I wanted to be in and I was driving by and saw this space for lease, which was an old variety shop. It's a small space but it's street level and most of our patients are just coming in off the street, I didn't have to advertise.
Jeff: Can any of you comment on opening a new practice in a medical building versus a sort of street level traditional retail location? Does anyone have an experience around that?
Ritesh Patel (See & Be Seen Eye Care, Liberty Village, Toronto, ON): While we were actually going through the process of where we wanted to open, we created a matrix, and the matrix consisted of the four or five things that were most valuable to us. One of the things on that list was being around family physicians and practitioners, because in Ontario you can consider them a "feeder system" to just have patients come through the door whether it happens to be a diabetic or red eye or annual exams, or children, whatever it may be. In our case we are retail ground floor setting in a relatively high traffic area, but we also happen to be in the same building as 12 to 15 family physicians as well. You don't necessarily have to choose one versus the other.
Jeff: Anyone else have any comments on location before we go on?
Howard Dolman (Dolman Eyecare Centre, New Hamburg, ON): We are in a very rural setting, a small community and the vast majority of patients drive to our clinic, and so the amount of parking that you have in a rural setting is important as opposed to being in an urban setting where being closer to transit and having easy access for your patients to get to you. That's certainly one consideration to think of in terms of location.
Tina Goodhew (Abbey Eye Care, Oakville, ON): If you are in the process of still trying to look at an area and you don't have a broker yet, you can also check with city hall and they often have plans on what their growth and demographics of a neighborhood is.
One of the other tips we give you is to plot your competition. The final thought I have here is that even the location within your location is extremely important. What I mean by that is, we are in a mall that we have been in for 12 years but for 10 of those years we were at one side of the strip and two years ago we renovated and expanded and we moved to the centre of this strip that happens to be in front of one of the driving entrances, and we've found that out traffic has jumped significantly. People said that they didn't know that we were in the mall previously even though we'd been there for 10 years! Again, location within the location is very key as well.
Click here to listen to the entire webinar