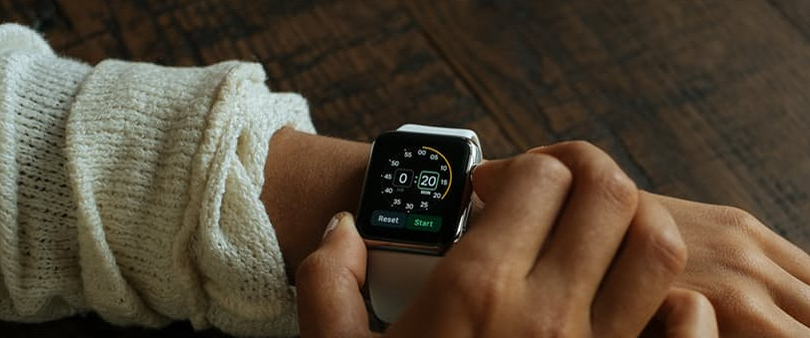 The cornerstone of a superior, profitable practice is the productivity of a staff that is focused on patients and practice issues each work day. I am a part-time associate in a two-doctor, four-employee practice, We Are Eyes, in Boca Raton, Fla., and our practice works hard to keep our employees productive and focused on patient care.
Here are key ways to boost productivity, and some of the distractions that could damage productivity–and what to do to emphasize the positive use of tools like smartphones and tablets, while decreasing the chances of these things becoming distractions.
MAKE THE MOST OF YOUR EHR
Electronic health records are designed and intended to make a practice more productive, but most doctors find themselves less productive at first. Practices that transition from paper to EHR find that it changes the way employees communicate with each other.
Doctors find themselves spending more time entering data and less time with patients at the beginning. And if they choose to delegate the data entry to an employee, again, that is less time that the employee has to do other tasks.
But once the transition period is over, and the practice has worked out all the initial EHR kinks, a good system can make the doctor and support staff more productive. An EHR system can allow for patient data to be shared more easily between multiple physicians and between physician and support staff.
An EHR can also eliminate medical errors that occur from poor physician handwriting. The days of the optician filling a spectacle prescription with -3.25 when it should have been a -3.75 are less common with EHR.
EMPHASIZE TEAM WORK
I believe that the best way to enhance productivity is with teamwork. One team member cannot be successful without the help of everyone else. And no team member fails alone either. For example, if an optician has a really big sale, but the insurance was not billed properly, and the patient was not notified that the glasses were ready in a timely manner, the patient is likely to be upset and not return. But if everyone does their part, the success is shared and everyone benefits, not just the optician.
HOLD REGULAR STAFF MEETINGS & EMPOWER EMPLOYEES
Holding regular staff meetings are critical for overall productivity. But just like anything else, many employees will consider too many meetings a waste of time. The key is to have meetings with a clear goal and keep employees engaged. Sometimes my employees get tired of hearing me say the same things over and over again. So, I often allow someone else to run the staff meeting.
For example, give a technician the opportunity to educate the entire staff about the features and benefits of a diagnostic technology. Let the technician research glaucoma and the importance of visual fields testing and OCT. Have them work with insurance billers and understand the appropriate coding involved. Allow them to present the case of a patient who is being treated, and how it affects their lives. The goal is to have the entire staff take pride and personal responsibility for the work they do. They will be more productive as a team if they know it is making a difference in a patient's life.
IDENTIFY PRODUCTIVITY CHALLENGES
The most common challenges to staff productivity are socializing with co-workers, online activities, texting, personal phone calls and social media. When employees waste time, it also looks unprofessional to patients. If left unchecked, the poor habits of a single employee can eventually spread to other employees. Before you know it, you have a problem with office morale, high employee turnover and major headaches for management. If managers are constantly forced to babysit employees, they can become overwhelmed and less productive themselves.
Before solutions to productivity killers can be established, it is important to understand why employees are wasting time. According to Salary.com's Wasting Time at Work Survey, 35 percent of employees waste time because they don't feel challenged. Other reasons for wasting time are lack of incentive to work harder, lack of job satisfaction and just being bored with work.
FIND SOLUTIONS
A key solution to productivity killers is starting with good habits from day one. When a new employee is hired, they should have a crystal clear understanding of their office policies and their manager's expectations. And a new employee should understand on day one what the consequences of poor behavior are. In addition to understanding what their job description is, a new employee should also know how they affect the entire team. When an employee knows that they are part of a team and that their performance affects the entire office, it is easier for them to see the value in what they are doing and feel a sense of purpose.
But what does an employer do with that long-time employee who won't stop texting? Or the employee who clocks in on time and spends 20 minutes drinking coffee and socializing? The key here lies in the manager. Managers need to lead by example. If a manager is constantly socializing and doing personal activities themselves, there is no hope of controlling the rest of the staff. Then, it is critical to set, communicate and remind employees of expectations. If your staff knows that their performance is valued, being measured consistently, and that there are specific consequences, they are more likely to be constructive and less likely to waste time.
MONITOR PERSONAL DEVICE IN OFFICE
Smartphones at work can hurt your practice with wasted time–or be used as tools to improve the patient experience.
It seems like everyone is addicted to their cell phones. And when a practice owner or manager sees productivity being killed by smartphones, the knee jerk response is to confiscate everyone's phones. Lock them up in a drawer. Forbid employees from checking their phones while they are on the clock. Inevitably, the argument will come from the employee who needs their phone to communicate with family members in the event of an emergency. Many employees may feel more anxious and distracted if they feel unconnected. How does an employer balance and respect an employee's private life with their work life?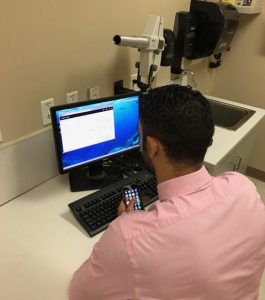 Each office has to establish their individual policy. Each practice owner has to be comfortable with their own decision. And whatever a practice owner decides to do, chances are, they will make some employees upset. But if you create a policy in writing, make it plainly known to all employees. Make the consequences known clearly as well. If you choose to be hard line and lock up all personal devices during work hours, then be consistent with all employees, no exceptions. But then consider allowing an employee to give family members the ability to call them on a landline in the event of an emergency.
Personally, I use my smartphone to look up information, market the office and communicate with patients regularly. It would be impossible to ban smartphone use in my office. But I have a strict rule that employees cannot have their cell phones out while they are with patients. Devices need to be in their pocket or in the desk drawer, not on the top of the desk where patients can see them. When patients are in the office, taking care of them is the priority. I know I cannot watch all the employees every minute of the day. I believe in the honor system, and I believe in strict consequences if they are caught with their phones out when they are with a patient.
TURN PERSONAL DEVICE USE INTO A POSITIVE
Even with all your efforts, there may be that one employee who cannot go more than a few minutes without checking their phone. There is always that one employee who distracts others with stories about their evening plans or their kids. These are the employees who make great advertisers and marketers for your office. These employees know more about social media than practice owners typically do. This is an opportunity to turn productivity killers into productivity helpers. If you have an employee who is an expert at Facebook, Instagram, Twitter, SnapChat and Pintrest, make them your social media guru. Give them a set amount of time each day to use their social media skills to market your office. Be sure to set specific limits and check on their productivity.
MANAGE YOUR OFFICE'S INTERNET USEAGE
If you don't already have your internet filtered for employee workstations, go immediately to your server and block specific web sites. There is no reason an employee should be able to access dating and unsavory web sites at the office. Blocking other social media sites from workstations may sound extreme, but it can eliminate problems before they start. The only caveat is to be sure not to block any social media networks, like Facebook, related to the marketing work your employees do.
GUIDE AMOUNT OF TIME SPENT ON STAFF-PATIENT SMALL TALK
Another source of wasting time is personal conversations between staff and patient. We all want our patients to feel at home in our office, and to feel that we know them on a personal level, but a conversation that goes too long will affect productivity, especially if other patients are waiting. Employees should be trained to be friendly and attentive, but to know when to politely end a conversation with a patient.
For example, if an optician is extremely detail-oriented and takes pride in the fact that they really get to know the patient, patients will love them and request their services regularly. But if each simple encounter takes over an hour, take that optician aside and let them know how valuable they are, and how you and your patients appreciate the job they do. But make it a goal to politely finish a conversation and move on so other patients don't have to wait.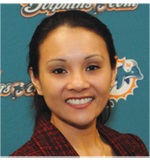 THUY-LAN NGUYEN, OD
Thuy-Lan Nguyen, OD, teaches at Nova Southeastern University College of Optometry and works part time as an associate at We Are Eyes in Boca Raton, Fla. To contact her: TLNGUYEN@nova.edu