Dr. Michael Nelson, is the current President of the Canadian Association of Optometry (CAO). He's in the second year of his two-year term.  He is in private practice in Winnipeg Manitoba.
---
About the Guest

Dr. Michael Nelson received his Optometry degree in Waterloo, ON and completed a family practice & low vision residency at the University of Alabama in Birmingham. He is currently the president of the Canadian Association of Optometry (CAO). Previously he has served as the continuing education chair for the Manitoba Association of Optometrists (MAO), and was the president of the MAO from 2000-2003. His clinical  interests lie in low vision, contact lenses and management of ocular diseases.
---
Episode Notes

Dr. Michael Nelson outlines the national role that Canadian Association of Optometry (CAO) plays in advocating for the profession.  He explains several of the major initiatives being pursued, including modernization of vision plans offered by third-party private insurance providers. He advises listeners on the importance of gaining a "Vision Desk" at Health Canada; a project that the CAO is pursuing in collaboration with other vision stakeholder groups including the Canadian Ophthalmological Society, Diabetes Canada, Fighting Blindness Canada and others . As an avid social media practitioner himself, he discusses how the CAO is using specific social media networks to bring awareness to the value of optometry to key stakeholders. Finally,  he response to issue of annual association fees, he takes the opportunity to remind members about the great work the dedicated CAO staff perform everyday to advocate on behalf of the profession.

Resources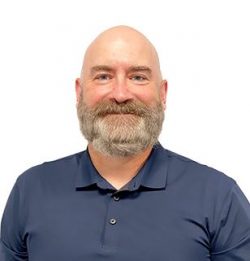 Dr. Glen Chiasson
Dr. Glen Chiasson is a 1995 graduate of the University of Waterloo School of Optometry. He owns and manages two practices in Toronto. In 2009, he co-hosted a podcast produced for colleagues in eye care, the "International Optometry Podcast". He is a moderator of the Canadian Optometry Group, an email forum for Canadian optometrists. As  a host of  "Eyes Wide Open", Glenn  looks forward to exploring new new technologies and services for eye care professionals.
Dr. Chiasson enjoys tennis, hockey, and reading. He lives in Toronto with his wife and two sons.
Dr. Chiasson splits EWO podcast hosting duties with Roxanne Arnal.