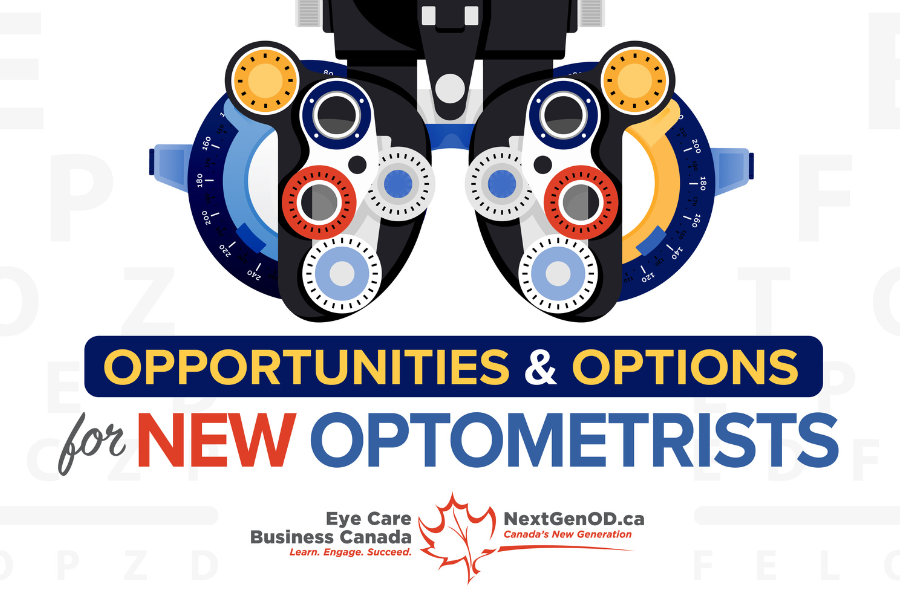 On the evening of March 29, young Canadian Optometrists and Optometry students will gather simulataneously online and in person for a unique hybrid event. The event will be live at University of Waterloo, School of Optometry and Vision Science and livecast via ZOOM to an online domestic and international audience. Click here for more information about this event.  The event is co-presented by Bausch + Lomb Canada and Eye Care Businesss Canada.
Optometry Students and recent graduates will hear from both industry experts and recent graduates about their various career experiences, exposing the young ODs and students to the opportunities and options that are available to them. The evening will be co-hosted by NextGEN OD ambassadors, Jenny Lee (OD-4 UW) and Nyah Miranda (OD-1 NECO).
The live portion of the event will begin at 7:30 PM (EDT) with light fare/refreshments. The remote attendees will join in at 8:00 PM for the guest presentations (See details here). The presentations will be followed by a  Q&A session and prize raffles for attendees. Nearly $1000 of value prizes will be awareded.
Interested persons should reserve their place soon as soon as possible due to space limitations for the live event.  There is no cost to attend, but available reservations will be made on a first-come first serve basis.
Other sponsors of the event include FYidoctors, IRIS Group, Bailey Nelson, ROI Corporation, Eye Recommend and CRO (Clinical & Refractive Optometry).
Registration is now open for both the live and online event. See you there on Wednesday March 29th.