In this episode, host Glen Chiasson speaks with Jackie Joachim, Chief Operating officer for ROI Corporation, about appraising and selling your optometric practice.
---
About the Guest

Jackie Joachim is the Chief Operating officer for ROI Coporation. ROI specializes in assisting healthcare professionals in the Optometry, Dental and Veterinary spaces appraise and sell / transition their practices.
---
Episode Notes

"Optometrists don't really understand the value of their practices," says Jackie Joachim. "We have a really good thing going and we deserve to get paid for that good thing."

Joachim is optimistic about the future value of optometric practices, believing "They are where dental practices were 15 years ago." If selling your practice is even remotely on your horizon, this episode has "must listen" advice for you.

The various types of appraisals are discussed, including comprehensive appraisals, modified appraisals and letters of opinion. Even if you aren't interested in selling right away, an appraisal is a useful financial planning tool.

Resources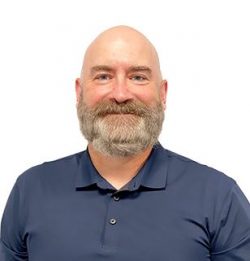 Dr. Glen Chiasson
Dr. Glen Chiasson is a 1995 graduate of the University of Waterloo School of Optometry. He owns and manages two practices in Toronto. In 2009, he co-hosted a podcast produced for colleagues in eye care, the "International Optometry Podcast". He is a moderator of the Canadian Optometry Group, an email forum for Canadian optometrists. As  a host of  "Eyes Wide Open", Glenn  looks forward to exploring new new technologies and services for eye care professionals.
Dr. Chiasson enjoys tennis, hockey, and reading. He lives in Toronto with his wife and two sons.
Dr. Chiasson splits EWO podcast hosting duties with Roxanne Arnal.