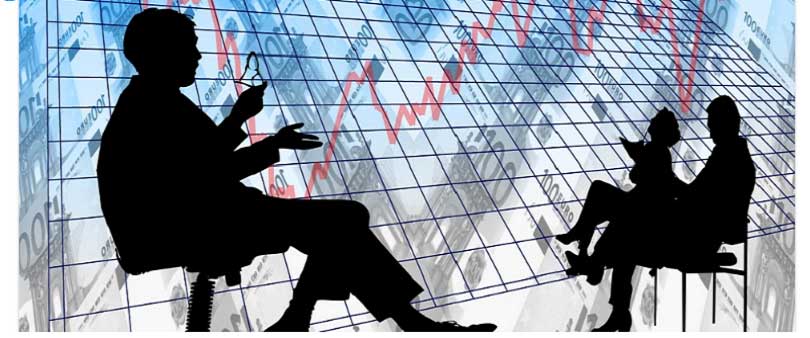 Our practice consistently achieves a high per-patient revenue (PPR) of $400 to $410 every year. Six steps keep our PPR high.
CALCUATE PPR
We use a very simple formula to track our PPR daily. Total receipts divided by number of refractions = PPR. I understand that this is a big picture number and that it does not separate out the medical visits or contact lens follow-ups from the routine eye exams.
DOCTOR PRESCRIBES FROM EXAM CHAIR
My staff of three and I practice chair-side doctor recommendations. I always recommend AR and Transitions to everyone. AR is standard on all lenses and is only not on lenses unless the patient specifically states they don't want it and understand how they will be negatively impacted. When the lenses are presented to the patient we name all of the lens benefits without naming the brands.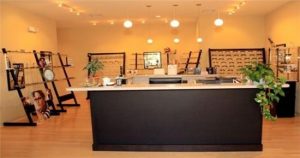 We educate the patient how each benefit will directly impact their lifestyle issue or complaint. We also let them know the amount of savings they will have by using their vision benefits. If a patient decides they don't want a specific item then we tell them what feature they are giving up. Most of the time patients decide not to downgrade their lenses once they understand what it means to their daily life. But sometimes they do and we try to make sure they truly understand everything, and aren't making their decision based on misconceptions.
TALK PPR IN STAFF MEETINGS
We talk about the PPR at our weekly business meetings. I always believe the entire staff should know what all the goals are and how we are tracking because each staff member directly impacts the total patient visit. In our staff meetings, we teach the front desk to set the stage with a friendly, positive attitude. When the patient perceives that it is a warm, friendly and professional office, the patient is more likely to purchase glasses and/or contact lenses from us. I think the more knowledgeable each staff member is about their role, the more competent we are, and thus, the higher our perception of value.
PROVIDE NEEDED STAFF EDUCATION ON PRODUCTS
Everyone is encouraged and supported to obtain as much CE or courses as they can. The insurance specialist attends webinars and seminars about insurance updates. The optician and technician attend classes to keep their certification up to date. We also have vendors come in at least once a quarter to educate us. We recently had a Nike sunglasses seminar and we have a scheduled Transitions meeting in a few weeks. I have the entire team attend a portion of the meeting so that they know that we offer the product and know who to refer to within the team for more information if needed. My goal is to make sure that every team member knows what we are capable of doing for our patients even if they won't be a part of the resolution.
HAVE VENDORS HELP STAFF PRESENT NEEDS-BASED SOLUTIONS
All the vendors are great in helping the practice improve PPR. Essilor is excellent at staff and doctor training for needs-based solutions. Needs-based solutions are where the entire team is recommending products that fit the patient's needs. It involves everyone being more involved with the patient by asking detailed questions that lead to conversations about what people do for work, fun and hobbies. Every team member who works with a patient is encouraged to have three questions that they ask the patient to facilitate conversations.
Contact lens vendors are great in strategizing ways to increase annual supply sales, and our frame vendors help with frame board management so we can make sure we have fashionable and good quality frames. Our frames have a built-in two-year warranty, which increases the value of the frame because patients know they are covered if something unforeseen happens.
KNOW & ADDRESS COMMON CULPRITS BEHIND LOW PPR
I have found two main reasons for us having a lower PPR than expected some days. The first occurs when see a lot of patients who do not have a prescription need. We try very hard to educate all parents on the importance of children's eye exams and we do see a lot of kids annually who don't have a prescription need.
Fortunately, patients who have not had a prescription change still often purchase new eyewear because we reference our vision treatment plan from the previous year and base our recommendations on the part of the plan that wasn't filled.
The second situation in which we see a lower PPR is when the practice is under-staffed. It is very important to have a well trained team as we have seen it negatively impact our bottom line.
MAINTAIN ADEQUATE STOCK OF KEY INVENTORY
The effort to increase per-patient revenue starts in the exam room with the doctor and is then reinforced in the optical. But you have to have a good selection of merchandise inventory. It is disappointing when a patient is excited to buy and then decides not to when you don't have the frame look they want.
Our goal is to have a 3x turnover per year per frame. So, a smaller practice like mine has about 400 frames in inventory as our goal of refractions is 1,200 this year. In contact lens inventory, we stock 100 one-day boxes: 50 from two individual vendors. In contact lens trials, due to space, we have trials of the lenses that we prescribe the most. If someone wants or needs a different brand, we order in the trials as needed. The trial sets are big and different sizes; we don't have the room to have all the fit sets available, but we make sure that we can always give patients something at the date of their exam.
Related ROB Articles
Annual Financial Review: Scrutinize Expenses, Fine-Tune Profits
Measure Your Capture Rate to Compute Your Profit Potential
Institute a Pricing Strategy to Maximize Profitability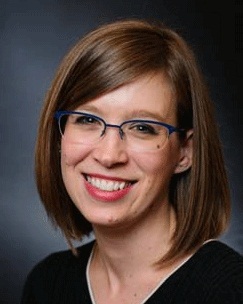 RACHAEL CLICK, OD
Rachael Click, OD, is the owner of Preferred EyeCare Center in Mount Pleasant, SC. To contact her: drclick@preferredeyecarecenter.com.