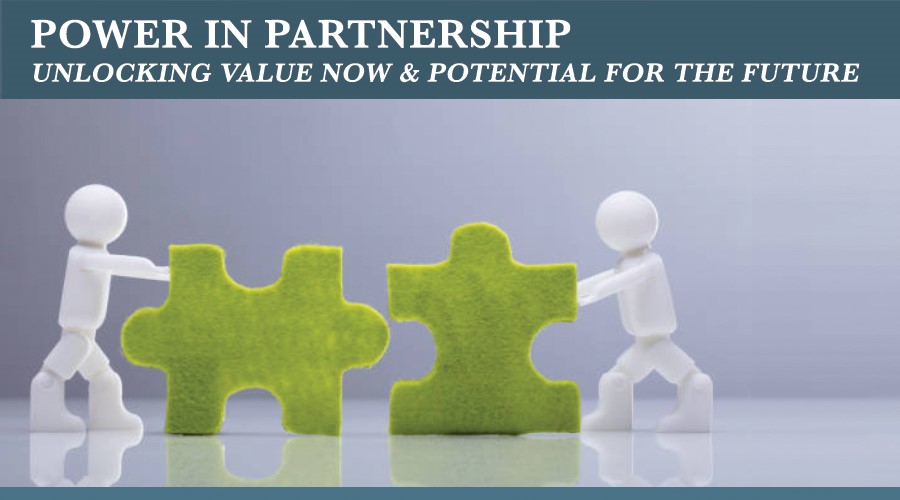 Optometry is a complex, challenging career—and managing an independent practice on top of seeing patients is exponentially more difficult. If you are considering selling your practice, you're not alone.
Many other independent practice owners decide to sell in order to focus on their profession, prepare for retirement, or just to take some work off their plate.
The following case study was one of the first optometry acquisitions in Ontario made by IRIS, and the experience of Dr. Christa Beverley gives some insight into the acquisition process.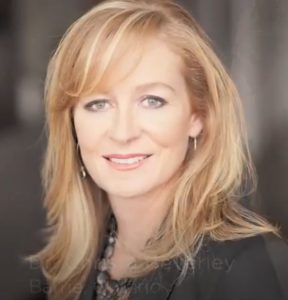 Dr. Beverley bought her Barrie, ON practice after the former owner suffered health issues that forced her to stop working. Subsequently, a business partner purchased half the practice, and together, they moved to successively larger offices establishing themselves as a progressive practice with happy staff and satisfied patients.
A Few Twists and Turns
Her partner started to take an interest in the IRIS business model, and after some talks with Dr. Francis Jean (the late founder of IRIS), Dr. Beverley ultimately became partners with IRIS. The partnership agreement was a long and difficult negotiation process, and included a plan for two new startup practices.
The original arrangement proposed would have resulted in IRIS owning 50% of the practice, and Dr. Beverley and her partner with 25% each. After some family issues forced her partner to relocate, IRIS bought his half of the practice, and recalibrated ownership to a 50/50 position with Dr. Beverley.
With significant emotional investment on the part of both parties, negotiations were tough. At the time, IRIS had less flexible rules around their business model; in particular, there was an expectation that their doctors work five days a week, which didn't suit Dr. Beverley: "I didn't want someone telling me that I couldn't take Wednesday afternoon off, or if I had to work late nights."
She was able to negotiate with IRIS to retain her existing work-life balance, describing them as "special considerations" that she and the company ironed out.
IRIS has since become much more flexible around work-life balance in general. As the current VP of Business Development for IRIS, Dr. Daryan Angle describes it, "The lifestyles of our optometrists and partners are very important to us. Schedules are based on open discussion and consideration of what is best for the practice, business and partner. In the early days, on-boarding new practices and staff did prove to be difficult before IRIS had developed a comprehensive strategy and dedicated team."
Hard Lessons Learned
There were a few more difficulties as well: Dr. Beverley partnered with IRIS on two other new locations, which struggled to succeed. She thought that the cold starts would be manageable, but they proved to be more difficult than she envisioned.
After their failure to launch the new locations, IRIS bought them back from Beverley—so although she didn't have the lucrative new business she expected to have, she was saved from losing money on them.
In Dr. Beverley's words, "IRIS is great in that they saw what we saw—which, the end, was the error in all of our ways. It is really hard to do cold starts no matter how good you are at it."
Challenges with On-boarding
The acquisition was also an adjustment for staff, with new checks and balances contributing to some turnover. Dr. Beverley described the process as a "bit of a free fall," with management assistance from IRIS in the early days being less robust than it is now: "I know that the systems are in place now so it's a lot different, there's actually people to onboard stores and to be there and to help."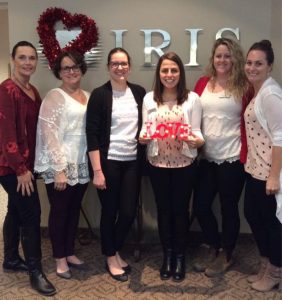 In addition, the IRIS business model offered glasses at a high price point at the time, which were an issue with some customers used to seeing less expensive options. IRIS has since shifted to offer more value options in 2017, when it was acquired by New Look Vision Group Inc. This helps new acquisitions stay competitive given their geographic region and the market they serve.
IRIS Partnership Offers Exit Options
Ultimately, Dr. Beverley feels that the sale was the right decision for her business. Even though it was hard for her to let the management side of her practice go, she acknowledges there's an upside to handing over the administrative tasks: "I don't have to do anything except be a doctor."
Another upside for her was that the acquisition means she'll always have an exit strategy ready if she decides to sell. As a partner, she also could continue to collect dividends as a retirement strategy as an alternative to selling her share of the practice, once she found someone to replace her.
She says that ultimately, she would have decided to wait a little longer if she had to do it again, but doesn't know if she'd advise someone else to do the same.
For practitioners who don't like handling the management side of their practices or those that need a little more time in their day, she says it's a good solution: "as a way to sell a good practice to a company that's going to keep your practice amazing and make your patients happy, and respect your patients and look after them and make sure they have a great standard of care, then it just makes you feel like you are sort of leaving it or selling it to somebody who's like you."
Any Regrets?
It wasn't an easy process, but for Dr. Beverley the experience was worthwhile: "I think they've learned from the things that went wrong in our acquisition. I think for other people, it's the control freak doctors like myself that will have the biggest struggle with this. But … that's not why they wanted to be an optometrist—they wanted to be an optometrist to look at people's eyes and have no business portion. And to work in IRIS and be able to do that, I mean, they'll be as happy as they could be. It's a perfect scenario."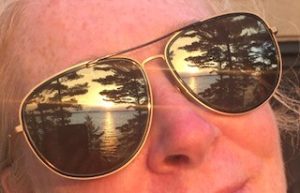 Dr. Beverley continues to work, on average, less than 3 days per week at the Barrie, Ontario location, and has a 50% stake in the IRIS practice.
This interview was conducted while she was relaxing at her cottage.
IRIS the Visual Group provided Eye Care Business Canada with unconditional access to four Eye Care Practitioners who completed a partnership agreement  and/or  transaction with the group. Each partner story provides an insider's view to the the acquisition;  challenges faced, obstacles overcome and the final results.

This is the first of a four part series:  The Power of Partnership: Overcoming Challenges Together
Related Articles: 
Eyes Wide Open Podcast:  How IRIS Challenged the Ontario OD Regs and Won
Eyes Wide Open Podcast:  IRIS sees Sliver Linings Behind the Covid Clouds
Insight Profile:  Dr. Daryan Angle, IRIS VP Business Development