When selling your practice, you can make more money if you prepare your practice for sale well in advance–and utilize the expertise of a broker.
Of the roughly 40,000 ODs in the US, only a minute portion fit the demographic who would be interested in buying a practice, at the exact time you decide to sell it, in your exact location. In other words, the buyer market is small; so small that you must take the proper steps to ensure your practice not only sells, but brings you the value you deserve.
SELLERS ARE POORLY PREPARED
As a practice broker, I have encountered countless OD practice sellers who contact me a few months before they are ready to sell with little-to-no preparation, having never spoken to a practice broker/appraiser/transition consultant. Or they had an associate who was supposed to buy the practice, but decided not to. Whatever the case, I cringe knowing that had the owner just contacted me at least a few years prior, their practice would sell better, faster and for more. It brings to mind the saying:"Proper prior planning and preparation prevents poor performance." In this case, "performance" can be replaced with "practice purchase price."
To end the injustice of practices selling for less than they should, or not selling at all, here are five key preparations practice owners should take as they ready their practices for sale:
Maintain the Proper Asset List: Practice appraisers calculate the fair market value of your assets based on useful life, whereas your accountant typically depreciates assets rapidly for tax benefits. Your accountant often won't keep an itemized list of your assets, especially after they are depreciated. So, if you'd like to avoid searching for equipment receipts from 10+ years ago, I highly advise keeping itemized records of your assets in a simple, organized worksheet including the asset type, manufacturer/model number, date of purchase and cost basis. I'm happy to provide a blank Excel worksheet, partially depicted below, upon request:

Medical equipment tends to have a useful life of 15-18 years! So, start this asset list as early as possible, and rest assured all your assets will be added to the appraised value of your practice.
Properly Label Expenses for Add-Backs: Your accountant's job is to reduce your income as much as possible to minimize taxes. Your practice appraiser's job is the opposite – to show the true earning potential of your practice. One way we do this is by adjusting your net income on tax statements for "add-backs," which are generally discretionary expenses not fundamental to the continued operations of the practice,( e. g., owner cell phone, family health insurance, auto lease, etc.).Your bookkeeper should start carefully labeling and itemizing such add-backs at least three years prior to the appraisal of your practice. Otherwise the add-backs may not qualify or can be overlooked. Your appraiser/broker can review your tax statements and explain how best to adjust your bookkeeping to properly label add-back expenses.
Order a Practice Appraisal: A practice appraisal is one of the most important components used in the sale of your practice. A practice appraisal should cost about $2,500 – $4,000 for a single OD/single-location practice. It should be completed by the same company that will be brokering your practice for sale, otherwise the appraiser may put an unrealistic value on the practice if they are not responsible for selling it. The appraisal should include a comprehensive financial analysis using industry standard methodologies, as well as qualitative data and descriptive content to serve as the prospective buyer's "bible" and main point of reference to make an informed purchase decision. Buyers will submit the appraisal to commercial lenders when they apply for practice purchase financing. Order the appraisal about one to two months before you expect to list the practice for sale. Each practice is different, and there exist too many variables to offer an average length of time a practice remains on the market. Gun to my head, I would say 9-11 months, but I've seen practices sell in two months and others on the market for years. To plan accordingly, ask your broker when you should appraise and list the practice, which will depend on your unique goals, the practice itself and other relative market conditions at the time.
Exit at Full Speed. Buyers like to see consistency, and love to see growth. Too many practice owners slowly retire, weaning hours, and allowing financials and production to decline. Sun-setting like this will only hurt the value and marketability of your practice. At the very least, operate your practice as you would normally. Don't skimp on usual and customary expenses as your transition date approaches. If you have broken equipment, replace it. If you're wondering whether to replace old but functional equipment, ask your broker. Among many factors, it depends on the type of equipment, timing and condition of your existing equipment inventory. Should you convert to EHR now? At this point, the answer is almost always yes, convert. Aside from the looming penalties, having an EHR in place can be one of the most marketable attributes of a practice for sale.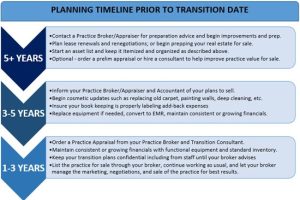 Above are just several preparations one should take when approaching a practice sale. Many more come into play, such as negotiating property lease renewals; managing retail inventory before and during the sale; tracking patient demographics and production; and much more. These are all matters that should be carefully planned in advance with the support of a qualified optometric practice broker to enhance the marketability and value of your practice. Remember, "Proper prior planning and preparation prevents poor practice purchase prices!"
RELATED ARTICLES FROM REVIEW OF OPTOMETRIC BUSINESS
Purchase an Established Practice–and Grow It
Retirement Planning Options: Staff Retention Tool
Setting Goals for Your Future: Achieve Your Optometric Visions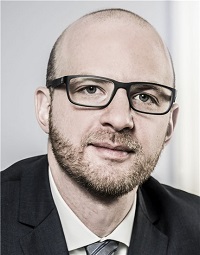 ERIK FERJENTSIK, MBA
Erik Ferjentsik, MBA, is president and principal consultant of Visionary Practice Group, LLC, an optometric consulting and brokerage firm consisting of attorneys, MBAs, CPAs and OD practice owners and management experts "specializing in providing practice appraisals, brokerage, and consulting services for optometrists to bring ODs the most successful results in practice sales, purchases, partnerships, and transitions." CONTACT: erikf@visionarypracticegroup.com.