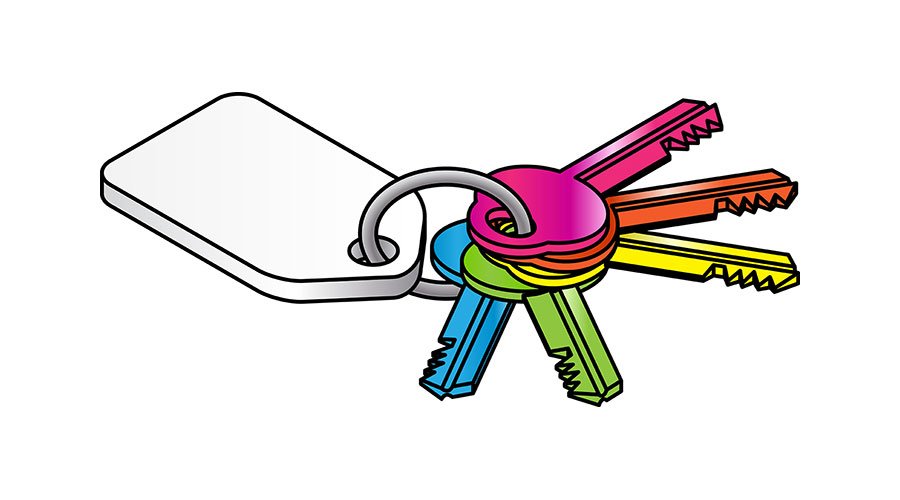 The unprecedented coronavirus pandemic has caused changes in mindset, attitude, direction, and behaviour for practice owners. It changed for employees too. One year later, we can all agree that important lessons have been learned – not always by choice but by necessity.
Lesson #1: Learning to be agile.
We all had to respond quickly to changing events. Sometimes with only a couple of days notice. This made us realize how
important it is to be comfortable with change and willing to shift gears when necessary. A sub lesson in learning to be agile was also recognizing the gaps in the way things were being done. Because we had to change, perhaps some of these changes had positive outcomes.
Lesson #2: Appreciating technology more.
So many of us have had to change the way we do business. The face-to-face meetings, attending events/conventions and how
patients needed to be looked after are just some of the many examples. Corona emphasized the importance of technology. Think of all the virtual learning opportunities we have had to embrace or tele-medicine that became a necessary and by default option. I for one was forced to embrace webinars and Zoom calls. Prior to the pandemic, these were never an option for me because I was not comfortable. Simple applications like LinkedIn, Facebook and Instagram have enabled me to meet new people and stay connected to those I already knew. I must admit, until the pandemic, I never appreciated the value of these tools.
Lesson #3: Being more empathetic.
In these trying times, clear communication with all stakeholders of your practice—staff, partners, advisors, and patients are
critical. There is no doubt that the stress of the pandemic on owners is massive. The key towards sustaining your business
in this situation is being transparent with your stakeholders and prioritising their needs. Apart from supporting your staff and
understanding the situation, you must support your workforce by encouraging them to learn and give them opportunities to join Zoom training and courses.
Lesson #4: The essential nature of social interaction.
While digital collaboration tools have become critical to remote work and will remain post-pandemic, the new way of work also emphasized the need for social interaction for humans. Suddenly a trip to your office during a lockdown may possibly be a real treat or outing. People miss human contact with those outside of their homes. Never underestimate the positive effect you have on the people who walk through your doors. For the staff, as stressed as people may be, the ability to laugh or participate in banter can mean so much. For example, when I was at my office a few weeks ago, four of us, while social distancing, had the most frivolous conversation that left us simply laughing. It was such a wonderful feeling, one that has been missed from our daily lives.
Lesson 5: Keeping a cash buffer.
The period from mid-March 2020 to mid-June 2020, taught all of us the importance of fiscal responsibility. Certainly, our credit cards took a beating as evidenced from the multitude of Amazon packages, however, for owners of practices as well as the associates, these were very scary times. Even with the various government programs, the major lesson learned by all was that we must have something in reserve. It is why banks are being tough on purchasers today because they must be confident that this person could withstand another lockdown if it ever happened. The good thing we have seen is that healthcare is recession resilient and now pandemic resilient. The pandemic has taught us the importance of having a cash buffer. Hopefully, it has also taught many of us to be grateful for what we have. So many have fallen on economic hardship and forced with extremely difficult decisions.
The pandemic has been an unforeseen situation for the whole world. It has brought about crisis and problems we never experienced before and has exposed us to many unknown vulnerabilities. This has been a period for all business owners to take a closer look at how their practice was run pre-pandemic versus now. However, along with the many challenges we faced due to the pandemic, it has also given us an opportunity to align, adapt and amend businesses as well as reinforce the strategies to make the most of the ongoing situation. Clearly, it has also taught all of us lessons that shall be both applicable and beneficial in the long run. A wise man told me that we do not need to embrace the reason for the change, but we must embrace change!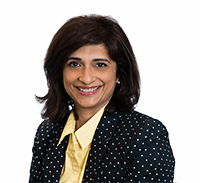 JACKIE JOACHIM
Jackie has 30 years of experience in the industry as a former banker and now the Chief Operating Officer of ROI Corporation. Please contact her at Jackie.joachim@roicorp.com or 1-844-764-2020.