Jackie Joachim, COO of ROI Corporation has solid advice for practices under the assault of COVID-19.
---
About the Guest

Jackie Joachim is the Chief Operating officer for ROI Coporation. ROI specializes in assisting healthcare professionals in the Optometry, Dental and Veterinary spaces appraise and sell / transition their practices.
---
Episode Notes

While COVID-19 is an unprecedented event, Jackie recounts the experience of previous shocks to the economy including SARS and the 2008 recession, and opines on how the lessons learned may apply.

She emphasizes the imperative to remain positive and indicates what things can be done now to prepare for the return to business when it invariable comes.

Jackie has some easy-to-implement tips on how practices can maintain a positive connection with their patients and staff to ease the burden of the COVID-19 crisis, and support the emergence of a stronger practice when the crisis abates.

Resources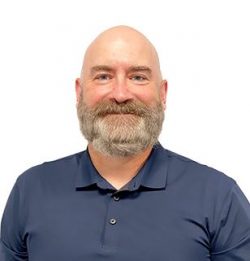 Dr. Glen Chiasson
Dr. Glen Chiasson is a 1995 graduate of the University of Waterloo School of Optometry. He owns and manages two practices in Toronto. In 2009, he co-hosted a podcast produced for colleagues in eye care, the "International Optometry Podcast". He is a moderator of the Canadian Optometry Group, an email forum for Canadian optometrists. As  a host of  "Eyes Wide Open", Glenn  looks forward to exploring new new technologies and services for eye care professionals.
Dr. Chiasson enjoys tennis, hockey, and reading. He lives in Toronto with his wife and two sons.
Dr. Chiasson splits EWO podcast hosting duties with Roxanne Arnal.