Al Ulsifer, Chair & CEO of FYidoctors shares his views on how COVID-19 may change optometric practice, and what the capital injection of over $100 million means to the FYidoctors group in a free-ranging discussion with EWO podcast host, Dr. Glen Chiasson.
---
About the Guest

Al Ulsifer graduated from the University of Waterloo as an optometrist in 1990. After graduating, he became one of the founders and the managing partner of Northern Vision Centre, which developed into one of Canada's largest independent optometric practices.

In 2008, Al oversaw the creation of FYidoctors, which still stands as the largest business merger in Canadian history in terms of the number of companies involved. He was awarded the Ernst and Young Emerging Entrepreneur Award for Western Canada in 2008 and the Prairies Entrepreneur Award in 2012. Currently, Ulsifer serves as CEO & Chairman of the FYidoctors Board of Directors.
---
Episode Notes

Glen and Al discuss the impact of COVID-19 on optometric practice, including what the future may hold for online purchasing and tele-medicine in the industry.

They discuss direct-to-consumer brands and capital investment, including Warby-Parker, and the difficulty these companies are facing in meeting investors' expectations even before the COVID-19 event. (See link in resources.)

On the recent announcement of an minority equity stake by the L Catteron group,  Al explains what it means to the group and the individual practices as well as the implications for eye care in Canada as a whole.

Key Quote: "Being doctor controlled has always been our story and continues to be."

Resources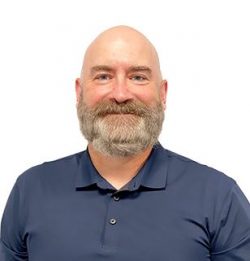 Dr. Glen Chiasson
Dr. Glen Chiasson is a 1995 graduate of the University of Waterloo School of Optometry. He owns and manages two practices in Toronto. In 2009, he co-hosted a podcast produced for colleagues in eye care, the "International Optometry Podcast". He is a moderator of the Canadian Optometry Group, an email forum for Canadian optometrists. As  a host of  "Eyes Wide Open", Glenn  looks forward to exploring new new technologies and services for eye care professionals.
Dr. Chiasson enjoys tennis, hockey, and reading. He lives in Toronto with his wife and two sons.
Dr. Chiasson splits EWO podcast hosting duties with Roxanne Arnal.