Dr. Daryan Angle shares the inside story behind IRIS' struggle to modernize Ontario's optometry regulations with host Dr. Glen Chiasson. Dr. Angle relives the 7-year battle with the College of Ontario Optometrists with a blow-by-blow account of how IRIS challenged the status quo and eventually overturned antiquated regulations.
---
About the Guest

Dr. Daryan Angle graduated from the University of Waterloo School of Optometry in 2001. He joined IRIS in 2002 as a practicing optometrist in British Columbia, and shortly thereafter becoming a franchise partner in 2 IRIS practices. In 2006 Dr. Angle relocated to Kitchener, Ontario and led a legal challenge to the regulations governing the business practices of optometry in Ontario which ultimately led to modernization, allowing for open collaboration, marketing and retailing of eyewear in optometric practices. He currently holds the title of Vice President Business Development and in that role, primarily focuses on buying, partnering and integrating optical stores and optometry practices into the IRIS network.
---
Episode Notes

Changing the Game

For nearly a 30-year period, Ontario optometrists were prevented from having an association with opticians, either as employers or as business partners, and were restricted in pricing and marketing activities by College regulations.

Dr. Angle recounts the inspiring impact of the IRIS model of combining professional eye care with competitive retail-optical dispensing in a meeting with IRIS founder, Dr. Francis Jean, who passed away suddenly in 2014.

Dr Angle and his IRIS colleagues began to tackle the myriad of restrictive regulations for Ontario ODs by taking the argument to the Ontario Registrar and the Executive Committee, only to be resoundingly rebuffed, and even targeted for their efforts.

IRIS then adopted a legal challenge on the basis of the the "right to associate" embedded in the Canadian Charter of Rights.  They also brought the arguments to the Ministry of Health and the Health Professions Regulatory Advisory Council, which shared the perspective of leveraging various health care professions.

The Competition Bureau of Canada, which had a vested interest in ensuring there were multiple modes of practice in eye care to the benefit of consumers, were also an ally in the cause. These relationships, coupled with media interest, applied significant pressure on the College, which eventually capitulated on their long-standing positions.

Forces within Optometry began to join in the battle that IRIS initiated, and de facto changes to the regulations and enforcement began to take hold in 2008 and 2009 which lead ultimately to wholesale changes to the regulations in 2014.

Correction Note: The optical market in Canada is estimated @ $5 Billion CDN.

IRIS Franchise Partnership Model – Looking for Acquisition Opportunities

Dr Angle explains the IRIS franchise model is a partnership with either an optometrist or an optician or both. Each location leverages the IRIS brand name and power of a larger organization while providing the local practitioner the opportunity to practice in a sophisticated environment with advanced technology and pursue their professional passions.

The IRIS model provides younger doctors the opportunity to get into ownership without the stress and workload. For exit-ready older OD owners, the IRIS system guarantees that the practice will run smoothly and allows the owner to enjoy life when they go home. Many of the operational aspects such as HR, accounting and purchasing are taken away which helps the seller transition to a full exit.

IRIS is reaching out to acquire practices and/or optical stores and partner them. If you are somebody looking towards an exit, growing a career or taking your practice to the next level with a lot of support, IRIS may be an ideal partner.

Interested parties can reach Dr. Angle through the Web.

Resources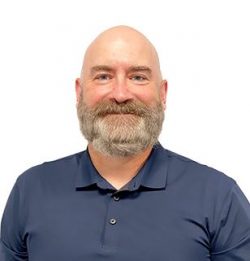 Dr. Glen Chiasson
Dr. Glen Chiasson is a 1995 graduate of the University of Waterloo School of Optometry. He owns and manages two practices in Toronto. In 2009, he co-hosted a podcast produced for colleagues in eye care, the "International Optometry Podcast". He is a moderator of the Canadian Optometry Group, an email forum for Canadian optometrists. As  a host of  "Eyes Wide Open", Glenn  looks forward to exploring new new technologies and services for eye care professionals.
Dr. Chiasson enjoys tennis, hockey, and reading. He lives in Toronto with his wife and two sons.
Dr. Chiasson splits EWO podcast hosting duties with Roxanne Arnal.