Dr. Glen Chiasson explores a wide range of professional issues with guest Robert Dalton, Executive Director of the Opticians Association of Canada.
---
About the Guest

Robert Dalton is currently the Executive Director of the Opticians Association of Canada. After 20 years of independent retail opticianry experience and various volunteer efforts, he made the leap to member organization leadership in 2008, and was appointed to his current role in 2010. Robert splits his time between Winnipeg (OAC HDQ) and his home in Nova Scotia. He travels extensively in the fulfilment of his responsibilities as OAC executive director.
---
Episode Notes

Glen and Robert explore a variety of issues relating to Opticianry and in particular the relationships between Opticians, Optometrists and Ophthalmologists in a Canadian context. Robert provides a succinct overview of the scope of practice initiatives across Canada, including the history of gaining refraction services and why he feels the future struggle will be easier than in the past.

He provides some candid thoughts on how relations between optometry and opticianry have evolved. He makes the point that patient-centric collaboration between the professions happens successfully everyday, and when discussion gets elevated to the "political level" it can get bogged down.

He keenly observes that advancing technology makes a lot of the discussion between the professionals moot. Robert opines, "I wouldn't be surprised if the very soon we are in a situation where the public themselves comes in with their refraction already done."

They end their conversation on a note of optimism on how Bricks & Mortar eye care already successfully competes and how they will continue to do so in the future.

Dalton provides some additional thoughts as this weeks Insight Guest profiled on Eye Care Business Canada.

Resources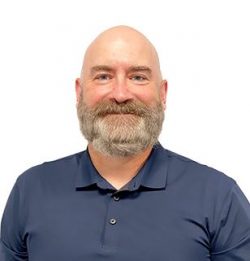 Dr. Glen Chiasson
Dr. Glen Chiasson is a 1995 graduate of the University of Waterloo School of Optometry. He owns and manages two practices in Toronto. In 2009, he co-hosted a podcast produced for colleagues in eye care, the "International Optometry Podcast". He is a moderator of the Canadian Optometry Group, an email forum for Canadian optometrists. As  a host of  "Eyes Wide Open", Glenn  looks forward to exploring new new technologies and services for eye care professionals.
Dr. Chiasson enjoys tennis, hockey, and reading. He lives in Toronto with his wife and two sons.
Dr. Chiasson splits EWO podcast hosting duties with Roxanne Arnal.