Wendy Buchanan is a Registered Optician and an Image Consultant. Wendy has a highly successful mobile practice.  She shares her highly unique skill set with Optometry practice owners through a training course and consulting.  Podcast host, Dr. Glen Chiasson explores Wendy's success formula, how it came about and reveal how Optometry practice owners and managers can bring optical sales to a new level.
---
About the Guest

Wendy Buchanan combined her Fashion Image expertise with her Opticianry skills to build a hugely successful mobile practice. Over the last 25 years Wendy has built a proven system to style boutique fashion eyewear in multiple pairs with a very high repeat purchase.

Wendy lives in Mississauga Ontario, has a passion for all things fashion, takes an amateur stand at hitting a little white ball and enjoys peanut butter and jam on toast.
---
Episode Notes

Wendy relates her "optical journey" with podcast host Glenn Chiasson from junior lab tech to registered optician to entrepreneurial eyewear stylist and optometry practice consultant.

She reveals why she initially left the optical industry and pursued an alternative career in image consulting, only to be guided back into the optical world by serendipitous comments by her customers.

Wendy provides insights into the system behind her Be Spectacular framework  which has yielded outstanding results for optometry practices teaching teams to style and sell increasing capture rate.

Resources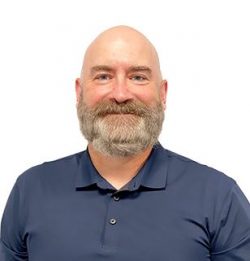 Dr. Glen Chiasson
Dr. Glen Chiasson is a 1995 graduate of the University of Waterloo School of Optometry. He owns and manages two practices in Toronto. In 2009, he co-hosted a podcast produced for colleagues in eye care, the "International Optometry Podcast". He is a moderator of the Canadian Optometry Group, an email forum for Canadian optometrists. As  a host of  "Eyes Wide Open", Glenn  looks forward to exploring new new technologies and services for eye care professionals.
Dr. Chiasson enjoys tennis, hockey, and reading. He lives in Toronto with his wife and two sons.
Dr. Chiasson splits EWO podcast hosting duties with Roxanne Arnal.