Dr. Patrick Quaid, immediate past-president of the Ontario College of Optometrists, founder and Director of Optometric Services Vue³ Vision Therapy Clinics, speaks with EWO podcast host Dr. Glen Chiasson about Vision Therapy – or as he prefers to call it – Neuro-Optometry.  Dr. Quaid has authored over 750 articles and publications. EWO listeners will be able to take his CE courses at no cost  – compliments of CRO (Clinical & Refractive Optometry) Journal.
---
About the Guest

A young Patrick Quaid was traumatized by auto accident leaving him with an eye teaming issue and wiping out 2½ years of schooling. He went on to complete his Optometry training (UK) and achieved a PhD at the University of Waterloo (UW), School of  Optometry & Vision Science where he also subsequently served as an Adjunct Professor. Dr. Quaid is the immediate past president of the College of Ontario Optometrists and serves as a Member of the Board of Directors of the Optometric Examining Board of Canada.
---
Episode Notes

Just as Dr. Patrick Quaid is passing the presidential torch of the College of Optometrists of Ontario (COO) presidency, he and Dr. Chiasson talk about his path from childhood trauma to to developing a non-dispensing Vision Therapy practice group.

He delves into the details of his personal journey following a traumatic car accident as a child, from being bullied and taunted at school to finding an optometrist that was able to treat his vision problems and restore his academic performance.

Disappointed about the dearth of  vision therapy instruction at optometry school (UK), he was motivated to learn more about how the brain makes the eyes work by pursuing a doctorate at University of Waterloo, School of Optometry & Vision Science.

Dr. Quaid shares his motivation and experiences in writing a book for parents of children with academic issues and co-authoring a chapter on concussion in a medical textbook with Neuro-Ophthalmologist, Dr. Eric Singman.

Following completion of his PhD, he explains how his journey evolved from a primary care eye doc with the IRIS Group to the establishment of the VUE³ Vision Therapy clinics. He credits the business of eye care experience gained from his stint at IRIS and speaks fondly of the mentorship from IRIS founder,  the late Dr. Francis Jean.

Finally, he provides insights as to how Optometry's path from "special interest" to a true "Specialist" designation is unfolding in three disciplines, including Vision Therapy.

Resources

CE courses authored by Dr. Quaid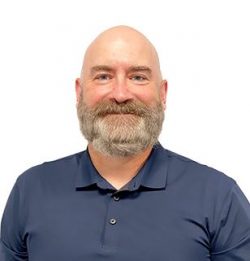 Dr. Glen Chiasson
Dr. Glen Chiasson is a 1995 graduate of the University of Waterloo School of Optometry. He owns and manages two practices in Toronto. In 2009, he co-hosted a podcast produced for colleagues in eye care, the "International Optometry Podcast". He is a moderator of the Canadian Optometry Group, an email forum for Canadian optometrists. As  a host of  "Eyes Wide Open", Glenn  looks forward to exploring new new technologies and services for eye care professionals.
Dr. Chiasson enjoys tennis, hockey, and reading. He lives in Toronto with his wife and two sons.
Dr. Chiasson splits EWO podcast hosting duties with Roxanne Arnal.