Dr. Steven D'Orio, practicing in partnership his father Dr. Greg D'Orio, shares his approach on incorporating a dry eye specialty within the practice.
---
About the Guest

Dr. Steven D'Orio first became interested in the field of Optometry during high school. This led him to take greater interest and involvement into his father's practice. D'Orio graduated from Salus University School of Optometry in Pennsylvania, and experienced first-hand working in primary care and triaging ocular emergencies in Albert Einstein Hospital, low vision at The Eye Institute, and trained further in contact lenses and ocular disease at Will's Eye Hospital. Dr. D'Orio has taken special interest in Dry Eye, incorporating the latest equipment and treatment options to meet his patients' needs.
---
Episode Notes

Dr. Steven D'Orio explains his motivation to incorporate a dry eye specialty in his Toronto practice. He indicates his preferred approaches to diagnosis tools and which therapeutic options and treatments he deploys. The impact of COVID on dry eye is also discussed.

He and Glen share their points of view on how industry representatives can and have truly added value to their practices, and how staff can be optimally deployed to benefit the patient experience.

Finally, Dr. D'Orio shares what he sees as exciting new dry eye therapeutic options on the near-term horizon, but not before he and Glen debate the intricacies of Philly Cheese Steaks, an indulgence they both enjoyed while interning in the City of Brotherly Love.

Resources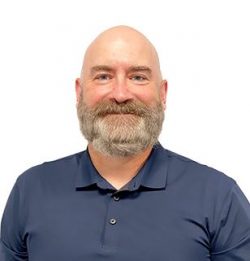 Dr. Glen Chiasson
Dr. Glen Chiasson is a 1995 graduate of the University of Waterloo School of Optometry. He owns and manages two practices in Toronto. In 2009, he co-hosted a podcast produced for colleagues in eye care, the "International Optometry Podcast". He is a moderator of the Canadian Optometry Group, an email forum for Canadian optometrists. As  a host of  "Eyes Wide Open", Glenn  looks forward to exploring new new technologies and services for eye care professionals.
Dr. Chiasson enjoys tennis, hockey, and reading. He lives in Toronto with his wife and two sons.
Dr. Chiasson splits EWO podcast hosting duties with Roxanne Arnal.