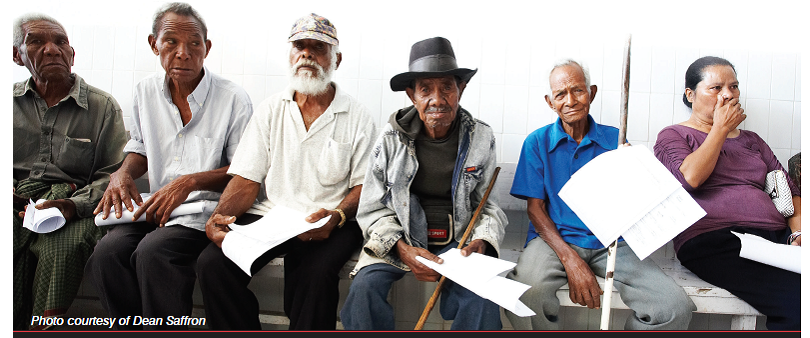 Optometry Giving Sight is the only global fundraising initiative that specifically targets the prevention of blindness and impaired vision due to refractive error. Our aim is to help the more than 600 million people who are blind or vision impaired simply because they do not have access to an eye exam and a pair of glasses. Optometry Giving Sight funds the solution by supporting programs that deliver vision care, train local eye care professionals and develop infrastructure.
We fund sustainable development projects which support the goals of VISION 2020: The Right to Sight. So far, more than US$10 million in funding from donors and sponsors had been disbursed to 97 projects in 39 countries throughout Africa, Asia and Latin America.
Established in 2003, Optometry Giving Sight is a joint initiative of the World Council of Optometry, the Brien Holden Vision Institute and the International Agency for the Prevention of Blindness. Optometry Giving Sight is currently raising funds in Canada, Australia, USA, Ireland, the United Kingdom, Italy, Norway and Singapore.
Optometrists are eliminating refractive error blindness and vision impairment – simply the need for an eye exam.
Raising funds…
By inviting regular monthly or annual donations;
By inviting optometrists and their practices to participate in one of our appeals, such as the World Sight Day Challenge or other fund raising activities;
By inviting optometrists to "Tick Yes to OGS" on their annual association dues renewal invoice;
Through optometry industry corporate sponsorships and donations by their employees;
Through patients making donations;
Through general donations at givingsight.org.
Funding programs…
We distribute funds to partners who implement projects that ensure sustainable, lasting results in three ways:
Train – local eye care professionals and;
Establish – vision centres for sustainability to;
Deliver – eye care and low cost glasses.
---

OPTOMETRY GIVING SIGHT
For More Information about OGS in Canada please contact Corrine Waldon as follows: B110 – 4 Parkdale Cresent NW, Calgary, Alberta T2N 3T8, Canada Tel: 1-800-585-8265 ext 4 Tel: +1 403-670-2619 Fax: +1-888-425-7296