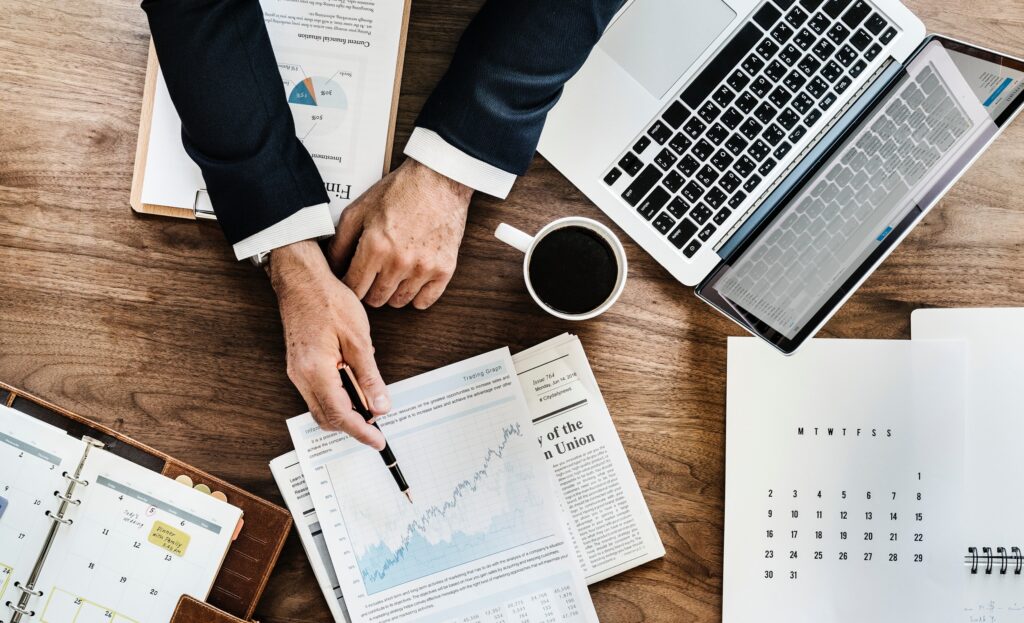 Dr. Roxanne Arnal, CFP®

Welcome to a new year! With every new year we make resolutions. We make commitments to ourselves – that may or may not last into February! Many of us also take those last days of the holiday break to clean out a closet, a basement, a garage – clean sweep if you will.
Financially speaking there are a few new year tasks I highly recommend, especially for my young adult clients.
Last Year in Review
How much did you make in 2021? And, how much did you actually spend? Have you physically looked at and reviewed your statements? Part of effective tax planning and living within your means requires you to have a good understanding of your money from the previous year.
Did you make any RRSP contributions in the last year? Should you have contributed more? Did you know that you have the first 60 days of the new year to add to your RRSP for the previous tax year? This is provided for you as a great planning opportunity. If you are subject to tax withholding from your pay at source, adding to your RRSP will typically enhance your tax refund – which in turn I recommend using to add to your TFSA. That aside, if you are self-employed, an RRSP contribution top up will reduce your taxes owing for the last tax year AND decrease the installments needed for the new tax year. Win win!
Expenses
Are you feeling that you don't have money for an extra RRSP deposit? Perhaps it's because you have lost track of where all your money goes. If you have never reviewed your spending, I highly recommend you take the time to set up a spread sheet and plug in all your expenses from the past year. Housing is often a number we can calculate off the top of our head with fairly good accuracy. What about how much you spend at Timmie's or Starbucks? Take out lunch every day? Over-tap and other bank charges adding up? Pull up all your credit card and bank statements and plug in those numbers. Take the time to figure it out early and watch your wealth grow quickly. Knowledge is power.
Create a Better Cash Flow Plan
Now that you know where your money is going, set up a better cash flow plan for the new year. Input realistic projections for your income, add in your mortgage or rental expenses, up your other non-discretionary expenses for inflation, and then decide the best way to allocate your remaining income between living today, saving for short and mid term goals, and your future retirement. Remember, if you spend $60,000 a year now, after debt payments and taxes, you can expect to spend the same (adjusted for inflation) in retirement – unless of course you want to decrease your lifestyle in retirement – but what kind of fun is that?
Update your Net Worth Statement
At least annually, you should update your net worth statement. Like a business balance sheet, your personal net worth statement is the compilation of your assets and your liabilities. Assets are things that have value. Generally speaking, unless you collect cars, your vehicle is more of an expense than an asset. Carry a credit card balance? That's a liability. If you'd like a template to ensure that you capture all the valuable pieces, send us a request at admin@claritywealthadvisory.ca
Check your Credit Report
Once a year the two main credit agencies in Canada have to provide you a free credit score report. They don't make it easy, but you can find the contact information online for both Equifax and Transunion and I recommend you request both reports. Not only do you want to review the health of your credit score, you also want to review the list of credit items linked to you and ensure there are no errors. Aside from the obvious, this is also a great way to review if your identity has been compromised financially. It may also remind you about those store credit cards that you applied for years ago to get a discount on your purchase – yet forgot to cancel, or worse, didn't completely pay off! They will try and entice you to sign up for their paid subscription services or monitoring – watch the fine print. There really isn't a great reason for ongoing monitoring unless you have been compromised in the past. And please, don't ever, send your SIN via email.
Clean Sweep
Now that you know where things stand, keep track of your current year cash flow habits. Work to plug those holes in your bucket so that you can truly reap the rewards of your hard work with all the good things you deserve. Happy New Year!
As your Chief Financial Officer, I'm here to help you identify your goals, set your plan in place, monitor and adjust it as the wind changes. I help you manage a team of financial professionals and ensure that you have thought about the potential issues and opportunities.
Have more questions than answers? Educating you is just one piece of being your personal CFO that I offer. Call (780-261-3098) or email (Roxanne@claritywealthadvisory.ca) today to start your plan.
Roxanne Arnal is a former Optometrist, Professional Corporation President, and practice owner. Today she is on a mission to Empower your Finances.
These articles are for information purposes only and are not a replacement for personal financial planning. Everyone's circumstances and needs are different. Errors and Omissions exempt.
References:
https://www.consumer.equifax.ca/personal/help/faq/request-free-copy-credit-report/
https://www.transunion.ca/product/consumer-disclosure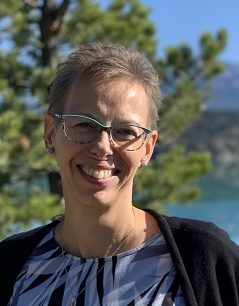 ROXANNE ARNAL,
Optometrist and Certified Financial Planner
Roxanne Arnal graduated from UW School of Optometry in 1995 and is a past-president of the Alberta Association of Optometrists (AAO) and the Canadian Association of Optometry Students (CAOS).  She subsequently built a thriving optometric practice in rural Alberta.
Roxanne took the decision in  2012 to leave optometry and become a financial planning professional.  She now focuses on providing services to Optometrists with a plan to parlay her unique expertise to help optometric practices and their families across the country meet their goals through astute financial planning and decision making.
Roxanne splits EWO podcast hosting duties with Dr. Glen Chiasson.