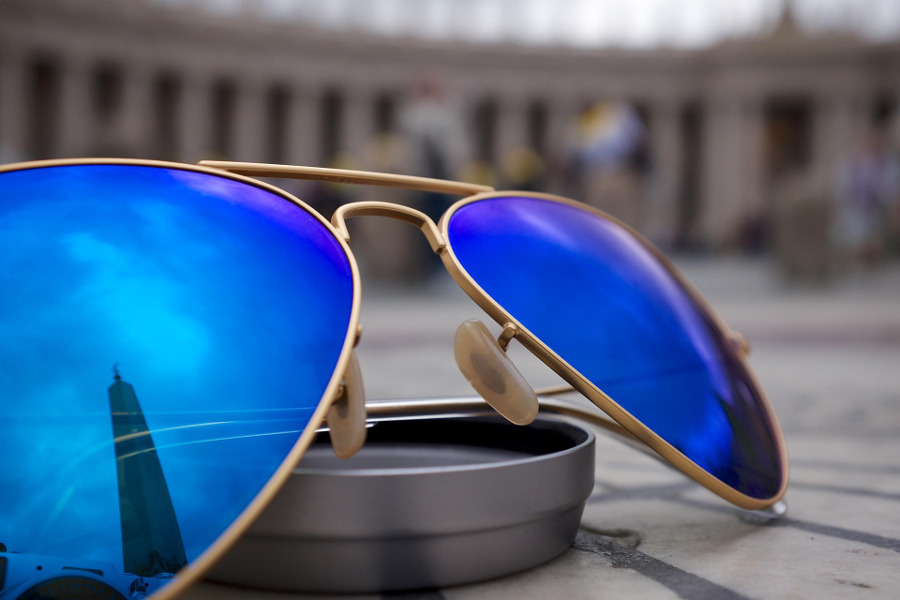 Editors Note:

According to VisionWatch Canada (published by The Vision Council) reports, 87% of US consumers wear plano sunglasses, versus only 62% in Canada, a significant difference. It is not a seasonal aberration. The 62% penetration level has held fairly steady through each of the four seasons, since the VisionWatch Canada data started tracking data in 2014.

Learn more, read the  C'MON, EH! CANADIAN SUNGLASS WEAR LAGS BEHIND! article.
Plano sun may jump out at you as a summer-based sales opportunity, but as we head into fall, it's important to remember, it's a year-round chance to protect your patients' eyes while boosting optical revenues.
Sunwear offers a dual opportunity: protect eyes from ultra-violet radiation and blue light, while enabling the wearer to have fun making a style statement. How many fashion pieces offer the wearer both health benefits and style savvy?
Source: VisionWatch, The Vision Council
But despite this great opportunity, many independent optometric practices are still missing out on plano sun sales. The top sellers of plano sunwear, according to The Vision Council's VisionWatch statistics are sunglass specialty shops, followed by drug/grocery/mass/warehouse clubs, department and specialty stores, optical chains, and sporting goods stores. After all those sellers, come independent opticals, capturing $155 million in sales of plano sunwear in the first quarter of 2017.
Compare that to the $1,703.6 million in plano sun sales captured by sunglass specialty stores. The only plano sun sellers tracked by VisionWatch that ranked lower than independent opticals were flea markets/street vendors.
To help turn that sales-losing trend around, I spoke to my optician friends, and together we came up with this list of plano sun sale promotions and marketing strategies that work:
Discount for Contact Lens Annual Supply Buyers: Offer "25% off non-prescription sunglasses with purchase of a year supply of contact lenses."
Market to LASIK Patients: "Same-day discount on sunwear for LASIK patients."
Advertise Wide Inventory: "We sell 150+ sunglasses in our office, and we offer the service of cleaning and free adjustments. Stop back by every 3-4 months for tune-ups to make sure your sunglasses fit comfortably. Purchasing sunglasses from us means also purchasing high-quality customer service."
Promote Memorable Optical Displays: Post photos of your sunglasses on display in your optical on Facebook and Instagram, with a message like: "Check out our 'Wall of Sunglasses.' Drop by and find your perfect pair."
Offer Superior UV Protection. "Do you know if your sunglasses protect your eyes from the sun? If you buy from us, we guarantee UV protection. Know what you're getting–and protect your vision."
Prescribing in the Exam Room Means Selling in the Optical
Let's back it up to the exam room. Knowing your patients' sports, hobbies, the amount of driving they do in a week, travel patterns, dry eye problems, sensitivities to sunlight, and their personal style, is the first step. Uncovering those personal details, and prescribing accordingly, makes your optician's job easier.
Prescribing sunwear should never be about selling; it should be about presenting solutions and improving lives. When you invite a conversation about the patient's biking, golf game, love of hiking or fly fishing adventures–whatever takes them outside and on the road or trails–you are showing the patient that your prescription is a customized solution, especially for them.
Suggest a Sunwear Demo in Hand-Off
When you hand-off to your optical staff, suggest a demo of the lenses you have prescribed, such as a polarized pair of sunglasses for driving, or a wraparound pair for golf.
Train Staff to Speak Like Plano Sun Experts
Have you had a sunglasses meeting to be sure all your staff is on the same page about selling sunwear? Are you absolutely sure your staff has expert knowledge of tints, ideal lens color choices for sports and other technical details?
Tints. Opticians should be conversant about the benefits of the many different tints of sun lenses. They should be able to match the ideal tint with the patient's favorite outdoor hobbies and sports.
Driving Sunwear. Be sure opticians can discuss how the right pair of "drivewear" sunglasses can make accidents less likely, and can make the experience of driving safer and more comfortable. Point out the benefits of polarized sunglasses in deflecting glare while on the road, and how polarized lenses compare to photochromatic lenses like Transitions.
Impact resistance. Prepare staff to explain to patients why it's important that their sunwear be able to withstand impact, and how high-quality sunwear meets FDA standards for impact resistance.
Wraparound protection. The optician should be able to explain how wraparound protection offers a greater UV shield to the eyes, preventing UV rays from getting in at the sides of the eyes.
Blue light protection. Opticians should be educated about what harmful blue light is, and why sunwear that protects against both UV radiation, in addition, to blue light, is important.
Editor's Note: Comparison of Canadian and American Plano Sunwear Market

Source: VisionWatch Canada Q1 2017, The Vision Council

Learn more about the 2017 Canadian Market Overview. Data provided by VisionWatch Canada, distributed by VuePoint IDS with consent of the Vision Council.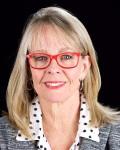 COLLEEN HANNEGAN ABOC CPO
is a licensed optician, and owner of Spirited Business Advisor, a consultancy that works with small businesses, including independent eyecare practices, on how best to serve customers and generate profitability. To contact her: colleenhannegan@yahoo.com