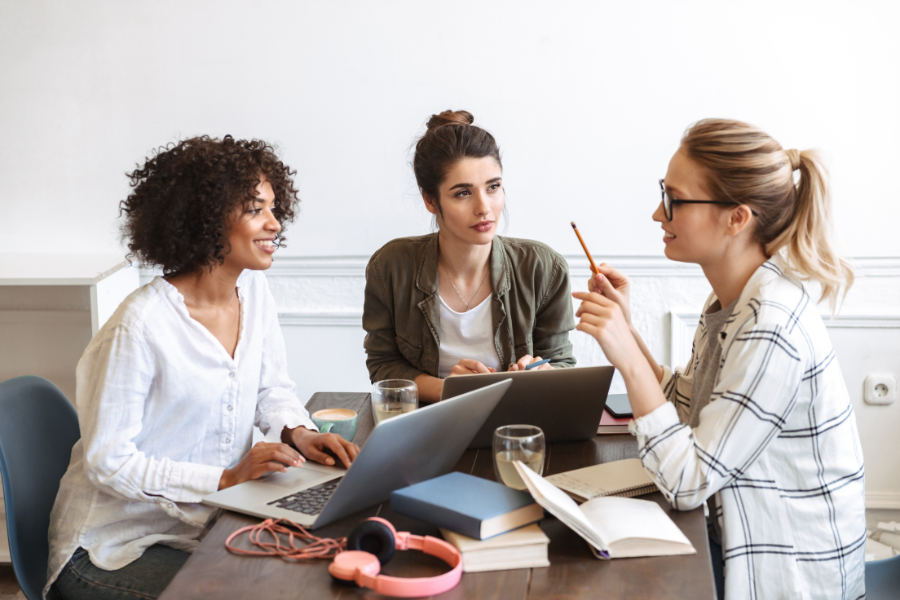 Congratulations, aspiring optometrists!
As you begin the second half of optometry school, you are likely starting to feel the weight of not only making sure you make it through all your courses and clinic rotations, but also passing the board exams.
These exams are crucial milestones in your journey towards becoming licensed practitioners. To help you navigate this challenging process, we have compiled a comprehensive guide with key tips and resources to aid you in your preparation for the optometry board exams.
While optometry board exams in both Canada and the United States share the common goal of assessing your competency in the field, there are some notable differences in their structure and content.
In the US
The National Board of Examiners in Optometry (NBEO) administers board exams in the US. The exams consist of three parts: the Applied Basic Science (ABS) Exam (Part 1), the Patient Assessment and Management (PAM) Exam (Part 2), and the Clinical Skills Examination (CSE, or Part 3).
Part 1 focuses on your fundamental knowledge of ocular anatomy, disease, pharmacology, optics, and more. It ties together all the coursework you have gone through in your didactic lessons.
Part 2 evaluates clinical decision-making skills, much like seeing patients in clinic, where you are provided with a series of case presentations and questions are asked based on each case that assesses your knowledge of ocular and systemic disease, as well as patient management and care.
Finally, Part 3 assesses your practical clinical abilities in a series of four stations, each testing a different set of clinical techniques. These exams are designed to ensure that you possess the necessary knowledge and skills to practice optometry independently.
In Canada
Ten provincial optometry regulators such as the College of Optometrists of Ontario (COO) and the College of Optometrists of British Columbia (COBC) conduct the exams under the auspices of the Optometry Examining Board of Canada (OEBC).
The board examinations in Canada consist of only two components – one written, and one practical.
The written exam assesses your theoretical knowledge in areas such as ocular disease, pharmacology, and optometric procedures.
The practical component, called the Objective Structured Clinical Exam (OSCEs), evaluates your clinical skills, with a particular focus on critical thinking, communication, and patient management.
It is essential to familiarize yourself with the specific requirements and exam formats established by the regulatory bodies in the province or state where you plan to practice. Be sure to consult official resources and communicate with your faculty and mentors to obtain accurate and up-to-date information on the optometry board exams in your desired jurisdiction.
Key Tips for Board Exam Preparation:
Start Early! Begin your preparation well in advance to allow ample time for review, practice, and consolidation of concepts. For example, for the NBEO, three to six months is typically recommended prior to your examination date. For some optometry schools, you may not be able to take time off prior to your exam date, so more time should be allocated in advance to account for ongoing midterms, clinical evaluations, and other commitments.Some students may consider taking written exams at the later date that is offered to allow for more time to study; however, consider that the earlier you schedule your exam, the more time you have to account for unforeseen circumstances, such as needing to retake or reschedule an exam.
Both the NBEO and the OEBC offer multiple examination dates:
Create a Study Plan: Develop a structured study plan, allocating time for each topic based on its weightage in the exams. Break down the material into manageable sections to avoid feeling overwhelmed.Many boards preparation programs create daily schedules for you to follow, but keep in mind that you may need to adjust this based on your own schedule and to account for areas you may find more challenging.Moreover, optometry school is a busy time in your life, and it's key to incorporate ongoing events such as midterms, conferences, or social events into your study schedule so you can recognize which weeks you should be packing in your studies and which weeks you may need to prioritize other commitments.
That being said, keep study schedules realistic – if you know you can't review 50 pages in a day, don't set yourself up for failure right from the start!
Don't Study Alone: Collaborate with your peers to discuss and review topics, exchange study materials, and challenge each other with practice questions. Particularly for practical examinations such as the NBEO Part 3 and Canadian OSCEs, it is crucial to practice and engage in roleplays with your peers to identify areas of difficulty or to have others point out areas of improvement.Aim to schedule practice sessions with your peers! You may find yourself exposed to more points of view and different ways of presenting information which can be helpful not only in your practical exams but also as a future practitioner.
Make Boards Prep a Daily Habit: Consistent practice with sample questions and mock exams will help you build confidence, improve time management, and identify areas that require further attention.No one starts out completely ready to tackle board exams – rather than intelligence and talent, boards prep is ultimately a journey of preparation! Boards preparation should also be part of your daily time spent in clinic at school – remember to ask your professors and clinic supervisors whenever you are encountering a new difficulty or hurdle with a patient. Your time spent in clinic will pay off in the exam room!
Seek Mentorship: Reach out to professors, optometrists, or alumni who have successfully passed the board exams for guidance and mentorship. Their insights can be invaluable in understanding the exam format and content, particularly as the NBEO and OEBC may be vague in their rubrics or their guidelines.Students who have recently taken their board exam will have a fresh recollection of their experiences, but take others' advice with a grain of salt as everyone's studying process is ultimately unique and something that may work for another student may not be ideal for you!
Using Available Resources:
Textbooks and Study Guides: Many students opt for their old lecture notes, or classic textbooks such as the Will's Eye Manual which are excellent resources to reinforce your understanding of core concepts.Moreover, podcasts can be excellent guides for students who are commuting to clinic externships – Eyes for Ears by Dr. Ben Young and Dr. Andrew Pouw provides a comprehensive review targeted for ophthalmology board exams but provides many clinical insights to optometrists!
Boards Prep Programs: Numerous online platforms offer comprehensive study materials, practice questions, and interactive learning modules. OptoPrep (optoprep.com) and KMK Optometry (www.kmkoptometry.com) are two popular platforms that provide tailored board exam preparation services. They offer subscription-based access to their resources, including study materials, practice questions, and simulated exams.

Exploring these platforms can significantly supplement your preparation.
Leveraging Published Case Studies and Topic Reviews: In addition to textbooks and online resources, incorporating published case studies and topic reviews into your board exam preparation can significantly enhance your understanding and application of optometry concepts.
Your time spent first-hand with patients in clinic is invaluable for boards preparation, but ultimately a limited exposure to all the conditions and management strategies in the field. Therefore, it is highly recommended to immerse yourself with more case studies and topic reviews to solidify your knowledge for topics you may not have had the chance to experience in clinic.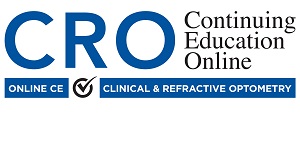 One valuable source of such materials is the Clinical & Refractive Optometry (CRO) Journal,
This journal provides a wide range of free articles covering salient topics in optometry. The articles in the CRO Journal present real-life scenarios, clinical challenges, and topic reviews that can improve your critical thinking and problem-solving skills. By reviewing these case studies and topic reviews, you can gain insights into the practical aspects of optometry and apply theoretical knowledge to realistic patient scenarios.
The CRO Journal can serve as an excellent complement to your study materials, allowing you to broaden your understanding and stay updated with the latest advancements in the field.
Students can create a complimentary student account which also provides access to the self-testing quiz included with selected courses. (Contact support@CROJournal.com).
Preparing for optometry board exams requires a disciplined approach, a solid study plan, and access to reliable resources. By starting early, engaging in study groups, exploring online platforms like OptoPrep and KMK Optometry, enrolling in review courses, and leveraging published case studies and topic reviews, including those found in the Clinical & Refractive Optometry (CRO) Journal, you can develop a comprehensive understanding of optometry concepts and sharpen your clinical reasoning abilities.
Remember, success in board exams requires a multifaceted approach that combines diligent study, practice, and the exploration of diverse resources. With careful preparation and a proactive mindset, you are well-equipped to excel in your optometry board examinations. Best of luck on your journey to becoming licensed optometrists!
Related Read
Alex Hecht, UW Class of 2021 Shares her journey writing the NBEO exams as a Canadian OD student.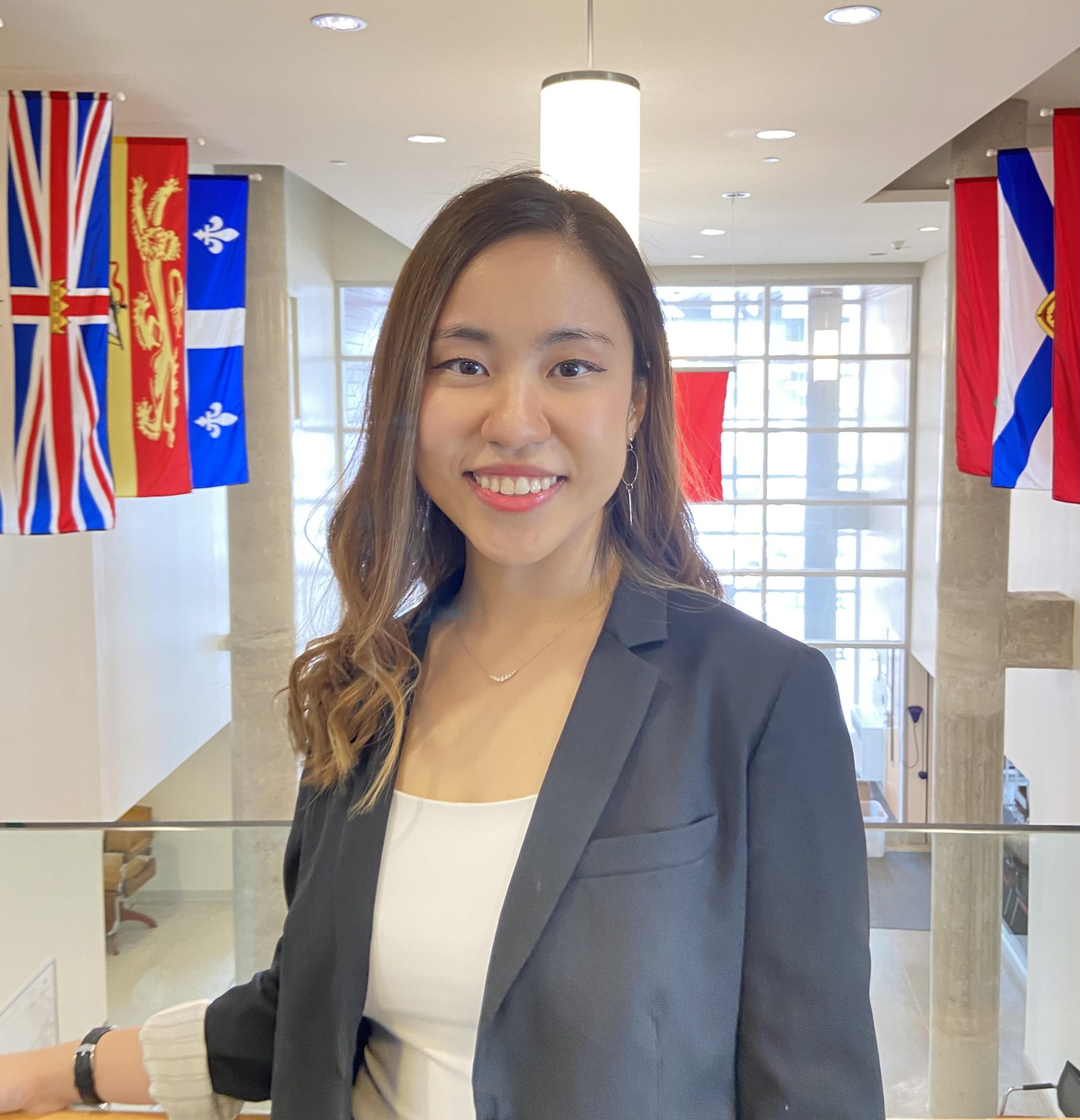 JENNY LEE, OD
Vision Science Assistant Editor, CRO Journal
Jenny Lee is an onboarding resident with the University of Waterloo School of Optometry and Vision Science.
She is a recent 2023 graduate and is passionate about pediatrics and vision therapy.