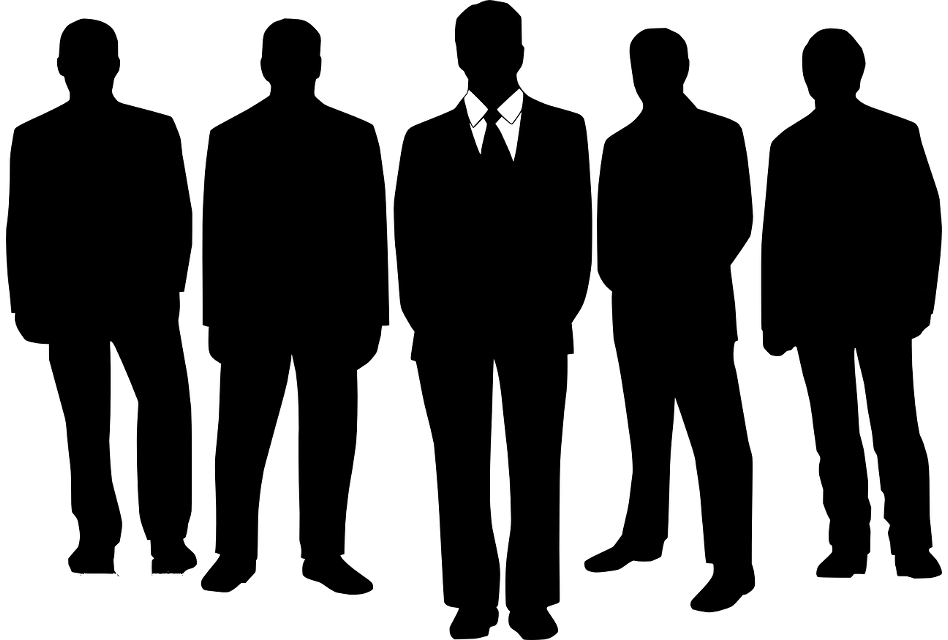 Introduction
Not too long ago, we introduced you to Jane and Steven Buchan, a pair of licensed optometrists who are looking to take the next step in their careers by purchasing an independent eye care practice. It's a daunting leap forward for them, but they've chosen this route for several reasons:
They will be working with an existing client base, instead of developing one from scratch.
They don't need to build the office from the ground up, choosing instead to renovate and maintain the existing facility.
They will have the opportunity to take over, learn from and build on the financial history and business plan of the previous business owner.
They will be able to get the business up and running faster than if they were starting net new.
They now have better chances for securing a good loan or additional lender support, as the existing business already has its own financial statements and a cash flow history that can be used to demonstrate profitability.
They're both incredibly excited and anxious to begin putting their name on a business that they can own and grow together. Despite the comprehensive optometry training and experience they've acquired in recent years, they still somehow find themselves completely overwhelmed by the mountain of paperwork and obligations looming over them as they prepare to purchase. Who do they turn to for help?
The good news is that there are professionals you can count on whose expertise ties directly into complex business transactions such as these. The acquisition of any business is a big game and life changer for any healthcare professional, so it's always good to take time and seek out specialized advice. Whether you are a seller or a buyer, arming yourself with the knowledge and counsel of licensed, reliable professionals is a benefit that cannot be understated.
Certified Public Accountant
Arguably the most important step in preparing to sell or buy a business is to make sure that its financial records are clean, up to date and duly completed. For sellers, it is also a good idea to make sure that all outstanding payments (to vendors or from customers) are settled before putting the business up for sale, as any unpaid balances increase the liability of a business and the risk associated with purchasing it.
This is where a certified accountant comes in handy. An accountant is your guide into doing due diligence and delving into the nitty gritty of the company's financial paperwork. This will include anything from cash flow statements, evidence of working capital, accounts payable and receivable, previous and current vendor contracts, employee files, tax records, employment agreements, lawsuits, debts, leases, and all other details related to the company's history. Accountants for both the seller and the buyer will need to examine these records. For either party, accountants will help you devise and negotiate a financing strategy that best aligns with your interests over the course of the transaction, taking into account important considerations such as capital gains deductions, tax deferral opportunities, purchase and sale of assets, purchase and sale of shares, valuations and potential sources of funds. Long after the business sale has been terminated, you will continue to rely on the help of your accountant to help you improve your business plan, maximize profitability and maintain the financial documentation required of you by the government and your shareholders.
Lawyer or Specialized Business Sale Attorney
Because businesses vary in size, specialty and complexity, it is important to find a law firm or a lawyer whose abilities cater to your specific professional needs. One of your first steps should be to reach out to your network to see if anyone has recommendations for firms or professionals with industry-specific experience, preferably a lawyer who has handled a similar transaction for another eye care professional in the past. Once you find a lawyer who appears to be a good fit, do not hesitate to check and ask for references.
An experienced, trustworthy lawyer can be one of your most valuable assets in detangling the intricacies that surround a business sale. As a seller, a business sale lawyer can assist you with drafting the necessary paperwork to prep the sale, which includes non-disclosure agreements, letters of intent, regulatory approvals, and agreements of purchase. As a buyer, your lawyer can help you evaluate the health of the business in question, examine the tax and liability implications of the acquisition, outline agreements related to shares and equity, and vet the contracts and clauses that are involved in the purchase.
In most cases, a lawyer can provide an objective second opinion on many aspects of the business sale that would have otherwise gone unnoticed and without consideration. This is the type of decision that will change your life and impact your family for several years to come. Your lawyer will be there with you every step of the way to help you face the more difficult questions that you will have to consider:
"What are the responsibilities of your business partner and/or your significant other if you were suddenly deemed unfit to continue working?"
"What will happen if the business defaults before the entire loan amount is paid?"
"In case of a drastic change of circumstances, is there flexibility for renegotiating repayment terms and what assets can be used to help repay the balance?
Like accountants, lawyers can also assist buyers with due diligence, which for them includes thorough research on the business' history and finances, with a projection of its sustainability and future profitability. Most importantly, they represent your best interests when collaborating and communicating with all the parties involved in the transaction.
Since legal services are largely a buyer's market, you have more leverage than you think when negotiating your attorney fees. At the same time, you must be cognizant of the specialization and the quality of the service provided and be ready to pay an appropriately high fee for their time and experience. Revising an existing contract or drafting one from scratch, can cost a business owner thousands of dollars for that single document. To make sure you are both on the same page, it is important to communicate your needs and your intentions for the business to your attorney early on. For the rest of the transaction and beyond, they will have a great influence on the success of your acquisition, and how well the business itself succeeds post-transition.
Business Market Brokerage
This type of brokerage is very different from other types of brokerages that you may already be familiar with. A reliable full-service business sale brokerage can provide a premium service to sellers by overseeing and coordinating the business' entire transition from one owner to the next. A brokerage can act as the liaison between your lawyer, your accountant, the valuator and all other professionals that represent you or your buyer. The broker will also help prepare your business for sale by establishing a list of potential buyers and ensuring that a selected buyer is a good fit for the purchase. According to Jacqueline Fleischmann, Director of Business & Legal Affairs for ROI Corporation Brokerage, experience counts: "You want to identify a broker with proven expertise and a track record in your industry. Look for a brokerage that understands how an optometry practice is operated and managed. A good brokerage will be able to provide insight about current trends in the industry and how they translate to your region/location." Brokers are typically paid a commission based on the final sale price. Jacqueline also says, "If a broker demands a fee up-front, this is a red flag."
Brokers also help relieve business owners of much of the stress and time-consuming follow-up related to overseeing the business sale. Most buyers and sellers tend to have limited experience with these types of sales, and selling a practice that one has spent years to develop can be extremely stressful for business owners. Jon J. Walton, the General Manager of MBC Brokerage, says, "One of the most critical aspects of a broker's job is to keep emotions of the seller and the buyer down. It is scary for all parties, and it is easy for them to get stressed out and unintentionally sabotage the sale because they allow their emotions to get the best of them." By hiring a broker to oversee the transaction on the business owner's behalf, the owner can continue to run the business as usual, or devote time to commitments other than what is already required for the business acquisition.
Appraiser
A professional appraisal is required to evaluate the business and establish a fair market value for it. This is done by examining its financial history and analyzing its ability to maintain its sustainability and profitability in the future, by examining it in the current economy, the economy's projected future state, trends in the industry, the business' current assets and liabilities and other factors relevant to the business. Although the seller almost always has an professional appraisal done as part of the preparatory work for establishing the sale, a buyer can choose to have their own appraisal done as well. This appraisal will also be required when applying for financing and most major financial establishments have strict requirements that appraisers must meet for the appraisal to be considered.
Certain brokerages like MBC Brokerage and ROI Corporation Brokerage also provide professionally-recognized appraisal services in addition to their regular role as business transaction brokers. Walton sums up the teamwork aspect of the sale very nicely: "Appraisers, brokers, lawyers and accountants all have different jobs, but we all work together to ensure everything is done properly for the seller or buyer… It's not just about selling a business, but transferring and preserving a legacy".
Conclusion
When you purchase a practice, you are not only investing money in the business, you will also be dedicating hard work and sacrifices in the years to come so you can allow it to grow and mold it to your vision of what it should be. As terrifying and exciting as that journey may seem, there's no need to go at it on your own. With a trusted team of experts on your side, you'll have the resources and the confidence to make good decisions, while dedicating your own time and energy towards your family, yourself and towards nurturing the business that fuels your dreams.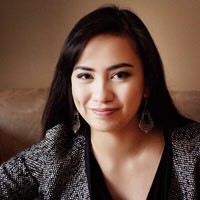 LYANNE AUGUILAR
Lyanne Aguilar is a Toronto-based writer who specializes in finance and healthcare-related content, both in English and French