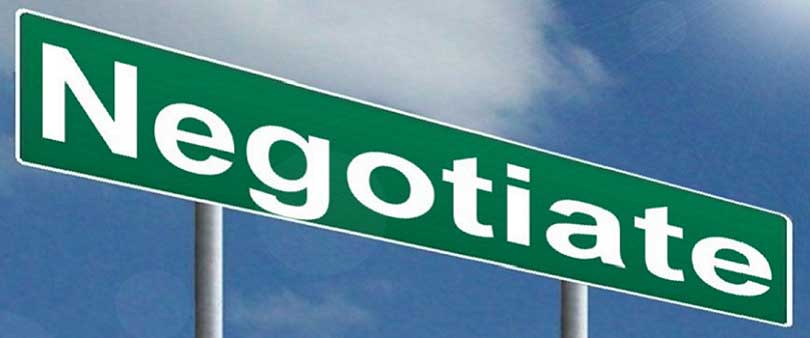 Negotiating a lease is not something that you'll do very often. Prepare for the discussion and take heed of the following seven tips for success:
Initially offer about 20% less than asking net rents
Know that net rent is the negotiable portion of the deal. The additional rent or taxes, maintenance and insurance (TMI) are actual costs that are passed directly to the tenants and are not negotiable.
If you are a new practice go for a shorter initial term, such as three or five years, with a couple of five year renewal options. This provides an escape if things don't work out.
If you are an established practice or very confident of success, a longer initial term (ten years) will enable you to fix the rents for a longer time and get a tenant improvement allowance (TI) from the landlord.
Go for as much free rent as possible….try to get three months totally rent free (no net rent or TMI) for your practice buildout, plus three more months net rent free to get established up and running.
Make sure your lease is assignable so you have the option of selling your practice in that location.
Insist on an exclusivity for all optometric, optical and ophthalmic activities.

THOMAS A. BOLLUM
Tom Bollum is a former retail optical executive and now a commercial real estate broker with Avison Young. He has sourced and negotiated locations for many optical stores across Canada.