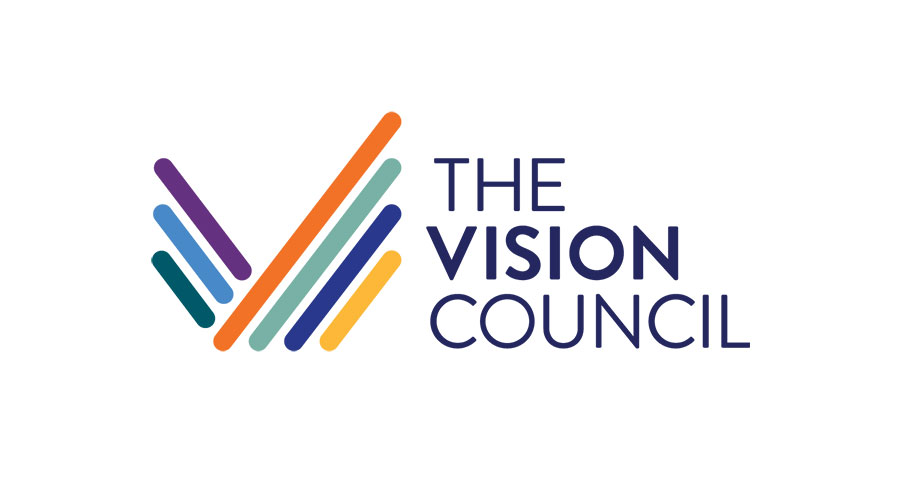 The Vision Council, as US-based  the non-profit organization serving as a global voice for the eyewear and eyecare industry, announced the launch of a new brand identity, including a new logo and a new website.
The Vision Council (TVC) is comprised of several hundred companies and member-based organization across the entire spectrum of the eyewear and eyecare industry; from the very large multi-national corporate entities to smaller privately-owned companies, including a significant number of Canadian-owned companies.
TVC helps members succeed in their businesses by providing curated resources and tools, from market research to training and exclusive access to industry networking events.  Most people in the industry would know them best as a partner-operator of the largest Vision trade shows in North America – Vision Expo East and Vision Expo West.
New Direction Announced
In  January 2020, The Vision Council announced a new direction for the organization based on community-building and industry growth. Ambitious roadmap for Vision Expo was put forth but, like many pre-COVOD plans, the roll-out was put on hold due to COVID.
In response to COVID, The Vision Council's leadership team held regular industry task force calls with optical community leaders to understand the implications of the COVID-19 pandemic on the vision care industry and to determine what kinds of tools and resources would best serve members in a rapidly changing marketplace.
"Coming out of The Vision Council's Executive Summit in January 2020, we announced a five-year plan reflecting a renewed focus on community-building and promoting industry growth. Since then, the industry has been confronted with unprecedented challenges. The need to come to together as a community and bolster our industry has resonated more powerfully than we could have imagined," said Ashley Mills, CEO of The Vision Council.
The Vision Council's new brand identity is anchored by a new logo. Inspired by the concepts of refracted light and the visible light spectrum, the logo includes a "V" shaped mark comprised of seven different lines and colours—representing each of The Vision Council's seven membership divisions—alongside "The Vision Council" in bold typeface.
The Vision Council's new website, TheVisionCouncil.org, has been reimagined based on the needs of members. The new website offers improved navigation, modern features and curated content.
Watch the video introducing the new brand identity:
Details on new virtual programming and member initiatives for the remainder of 2020 and 2021 will be announced in the coming months.
For news and updates, follow @OpticalIndustry on Twitter and 'The Vision Council' on Facebook and LinkedIn. For a more visual look at the industry and what's new, follow @thevisioncouncil on Instagram.
Source: The Vision Council