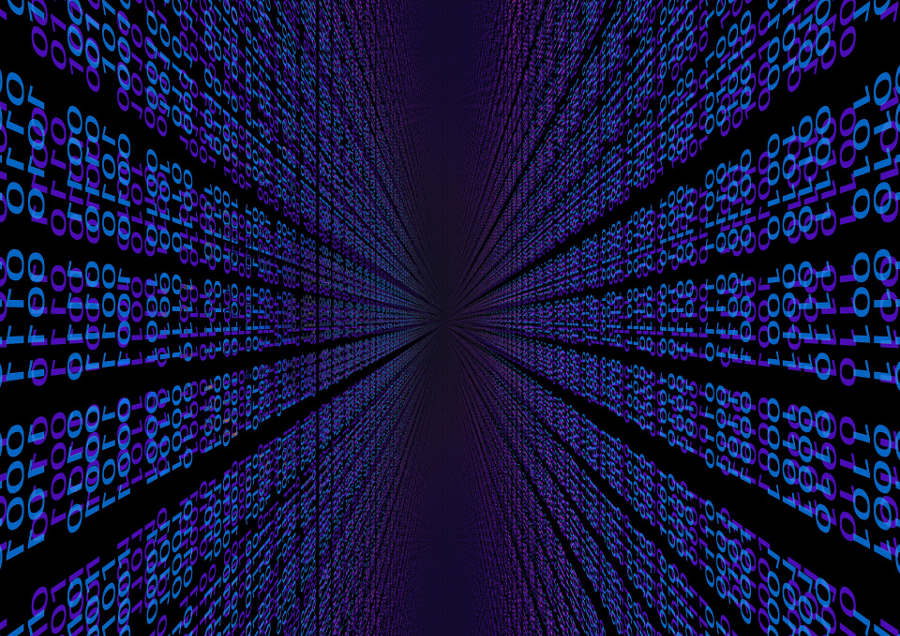 Technology has been changing our practices for a long time, and will continue to do so. Here are five "digital transformations" spotlighted recently in Forbes magazine, and how we think our own industry will be impacted.
Healthcare is changing with the introduction of telemedicine; mobility and cloud access; wearables and the internet of things; artificial intelligence and big data; and empowered consumers.
Telemedicine
Eighty percent of doctors surveyed in 2015, believed that telemedicine is a better way to manage chronic disease than just seeing patients through a traditional office visit. As the Baby Boomers age the amount of chronic disease that we manage will increase significantly. Having the ability to utilize telemedicine to help manage chronic disease will be a great benefit to the patients we see. Through telemedicine the patient is not limited to the geographic location of the doctor's office. With an internet connection and a smartphone, telemedicine will enhance the doctor-patient relationship.
With the camera feature of today's smartphone, it will be easier to triage some patients between the categories of urgent and emergent. It may also help make the decision whether the patient should go straight to the hospital, or instead come to the eye doctor's office.
Online refractions hold the potential of helping to manage patients with out-of-control diabetes, who have rapidly changing refractions, or those young patients who are rapidly growing and have changing refractions.
Telemedicine will also give us the ability to transmit to other doctors from whom we are seeking consults, information in real time about the patient who may be sitting in our chair. This may help us triage the difference between categories of patients such as urgent and emergent.
Mobility And Cloud Access
For the doctor, both mobility and cloud access can help deliver better patient care. The doctor can access patient records on the home computer or on the smartphone while on-call. This has the potential of delivering both better and faster care while on-call. It also gives the ability to answer questions from a specialist about a patient whom you're sharing care with if you happen to be out of the office.
Cloud access is the computing platform of the future. Because of its superiority, eventually it will be used by everyone.

Wearables And IoT
Wearables are here to stay. Just count the number of Google or Apple watches on people's wrists. Every year the number is getting higher. Even eyeglass frames are beginning to utilize wearable technology. Frames are being designed to identify if the patient has fallen and not gotten up.
Wearable technology in eyeglass frames includes activity tracking technology (e.g.: Level Smart Glasses ) that does things such as step counting, calories burned and distance traveled. 3-D displays and facial recognition are two of the more exciting things (or incredibly scary things) that will be incorporated into glasses in the near future. By the way, if you misplace your glasses, with wearable technology in your frames, you can easily find them.
Contact lenses are being developed with built-in technology. Google scientists have created the contact lenses that can measure the blood sugar in your tears.
The Internet of things (IoT) is really about the inter-connectivity and inter-operability of all of our electronic devices within the internet infrastructure. IoT is going to expand exponentially over the next decade. It will become the way that we do everything. Everyone we know who has seen Tony Stark's computer J.A.R.V.I.S. wants one. It's just a matter of time. This will change the way we do business in the office, as well as changing the way we do things at home.
Artificial Intelligence And Big Data
Artificial intelligence is one of the most exciting technological changes that will help doctors in dealing with patients. Differential diagnosis and interactions between both prescribed drugs and other chemicals patients are putting into their bodies are just two of the significant ways that artificial intelligence can contribute to the eye examination and treatment plans of the patients we see.
Artificial intelligence offers the ability to review the patient's chart and suggest differential diagnoses that we may have overlooked. It has the ability to analyze all medications and all substances consumed by the patient looking for both positive and negative interactions with the drugs we are considering prescribing for the patient.
Big data also has a role in improving patient care. Once we are all linked together electronically, we can see the results of every treatment plan prescribed to every patient everywhere. This will give us much better insight into evidence-based medicine. It will also quickly identify those patients who are not best served by standard protocols, and instead would benefit from some other form of treatment. Subtleties and nuances will not be overlooked.
Empowered Consumers
Knowledge is power. If you haven't read about the "Empowered Consumer," then read this article from Forbes. The Empowered Consumer is already in our offices. These patients exhibit the following:
• With smartphone in hand they are driven by their ability to try before you buy, return at will and click their way to new options and choices.
• They check sources before making a decision, using sources such as Amazon comments and their social network of friends.
• They expect you to understand their needs, their history and everything, from the way they engage, to what they've done in the past. (Do you track your patients this closely? Starbucks does. Most major retailers do.)
The Forbes article recommends that we do the following:
• Connect with consumers on the tech platform of their choice.
• Provide a brand-safe platform.
• Drive contextual content relevance.
• Utilize analytics-driven decision making.
• Maximize engagement.
The future is now. Take this week to review how your practice is preparing for the changes coming soon to healthcare.
References
i. http://www.leveltechnology.com/
ii. https://www.healthline.com/health-news/diabetes-google-develops-glucose-monitoring-contact-lens-012314
iii. https://www.forbes.com/sites/stevenrosenbaum/2015/07/16/the-new-world-of-the-empowered-consumer/#1eb60e664aab

MARK WRIGHT, OD, FCOVD
Dr. Wright is the founding partner of a nine-partner, three-location full-scope optometric practice. As CEO of Pathways to Success, an internet-based practice management firm, he works with practices of all sizes. He is faculty coordinator for Ohio State's leading practice management program.

CAROLE BURNS, OD, FCOVD
Dr. Burns is the senior partner of a nine-doctor full-scope optometric practice that she built with her husband, Dr. Wright. She is also the COO of a state-wide nursing care optometry practice. Dr. Burns lectures nationally on practice management and staffing issues. Dr. Burns authored the Specialty Practice section of the textbook, Business Aspects of Optometry.