By store count, Canada's largest optical and eye care organization, the NEW LOOK VISION GROUP announced plans to take the corporation private and and alleviate the onerous burden of public company reporting. Dr. Daryan Angle, IRIS VP Business Development introduces the new investors and talks about the rational for the move with Eyes Wide Open Podcast host, Dr. Glen Chiasson.
---
About the Guest

Dr. Daryan Angle graduated from the University of Waterloo School of Optometry in 2001. He joined IRIS in 2002 as a practicing optometrist in British Columbia, and shortly thereafter became a franchise partner with IRIS. In 2006 Dr. Angle relocated to Ontario. He currently holds the title of Vice President Business Development and in that role, primarily focuses on buying, partnering and integrating optical stores and optometry practices into the IRIS network.
---
Episode Notes

With over 400 locations and five banners including IRIS, New Look, Vogue, Greiche & Scaff  and Edward Beiner (USA), the New Look Vision Group is the largest optical and eye care entity in Canada.

The New Look group recently announced the company will remove itself from the Toronto Stock Exchange and be taken private through a $50 cash per share purchase by an investor group headed by a US-based private equity firm and the Caisse de dépôt et placement du Québec (CDPQ).

Dr. Daryan Angle, representing New Look, provides insights to the pros and cons of being a public company and how New Look will benefit from the new structure.

Angle explains why the New Look President & CEO, Antoine Amiel, attributed being a publicly traded company to a "quarterly strip-tease".

Angle introduces the new equity partners and outlines what they bring to the table. He also delves into what the buy out means for New Look brands, their Eye Care Professional partners and associates, and clients.

Angle, and Eyes Wide Open podcast host, Dr. Glen Chiasson, also discuss the ongoing consolidation of independents into corporate entities and the impact on independent optometry.

Details on the transaction and new equity partners are available from the resources links.

Resources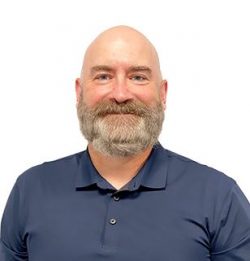 Dr. Glen Chiasson
Dr. Glen Chiasson is a 1995 graduate of the University of Waterloo School of Optometry. He owns and manages two practices in Toronto. In 2009, he co-hosted a podcast produced for colleagues in eye care, the "International Optometry Podcast". He is a moderator of the Canadian Optometry Group, an email forum for Canadian optometrists. As  a host of  "Eyes Wide Open", Glenn  looks forward to exploring new new technologies and services for eye care professionals.
Dr. Chiasson enjoys tennis, hockey, and reading. He lives in Toronto with his wife and two sons.
Dr. Chiasson splits EWO podcast hosting duties with Roxanne Arnal.