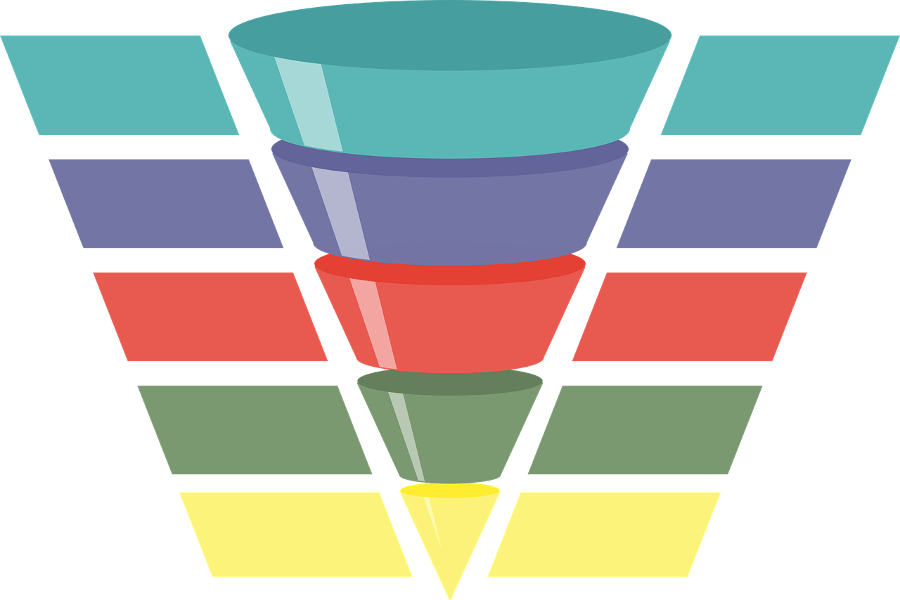 As former sales professionals, Kelly and I are both familiar with how much energy is required to "close a sale". In fact, closing the sale is just one piece of a very long process where many sales are not closed. There is an actual name for this process; it is called the Marketing Funnel.
According to a quick search on the Internet, the Marketing Funnel is defined as the way of breaking down the customer journey all the way from the "awareness" stage (when they first learn about your business) to the "purchase" stage (when they're ready to buy your product or service).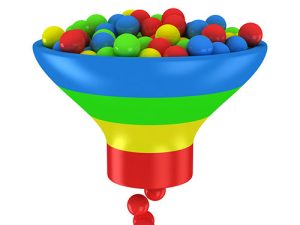 At SIMI, we are always talking about putting energy into the top of this Funnel. That "energy" is everything we do from writing articles to connecting with optometrists on LinkedIn to asking for referrals from current and past clients. Each of those activities, an effort to promote and build awareness about our company, is represented by one of the balls in this picture.
From all of the energy we put into the Funnel, we expect to see about 10% of that flow out of the bottom as sales.
Of course, like any business, we have times when we are really busy – and so we don't put a lot of energy into our Funnel. We have to remind ourselves that this is short sighted. We will reap the rewards from the energy we invest into our Funnel now further down the road. And investing time and energy into growing our business has to be a consistent endeavour if we want to thrive.
The same holds true for your Optometric Practice business. Most practices will get some passive referrals from patients who are natural connectors. But in an age when information is shared so much more easily, it is even more important to put time and energy into sharing the story of your brand to attract new patients.
How you should spend your time and energy on promoting your business will, of course, depend on your strategy.
If you are offering a more specialized service, you likely need to connect with colleagues who can identify a need and explain the solution you offer to their patients. Promotional activities might include taking colleagues out for lunch, writing articles for industry magazines and speaking at Continuing Education events.
If you are offering Primary Care to your local population, you may look for outreach opportunities to connect with the community. Some practices set up "sunglass" booths at their local markets or sponsor a local event. These practices are more likely to spend on Google Adwords and have active social media accounts to attract new patients. Many practices host annual or biannual sales, which also create a lot of buzz and energy.
The key is consistency. As tempting as it is to lay off the gas pedal when you are busiest, it is these activities that will fill your schedule during the quieter times. So as we look to 2020, start planning how you will fill your Marketing Funnel and keep your business growing and thriving.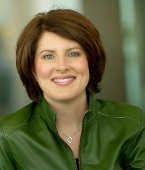 CHRISTINA FERRARI
is the co-founder and managing partner of Simple Innovative Management Ideas (SIMI) Inc. and expert Practice Management contributor for Optik magazine. She can be reached at info@simiinc.com